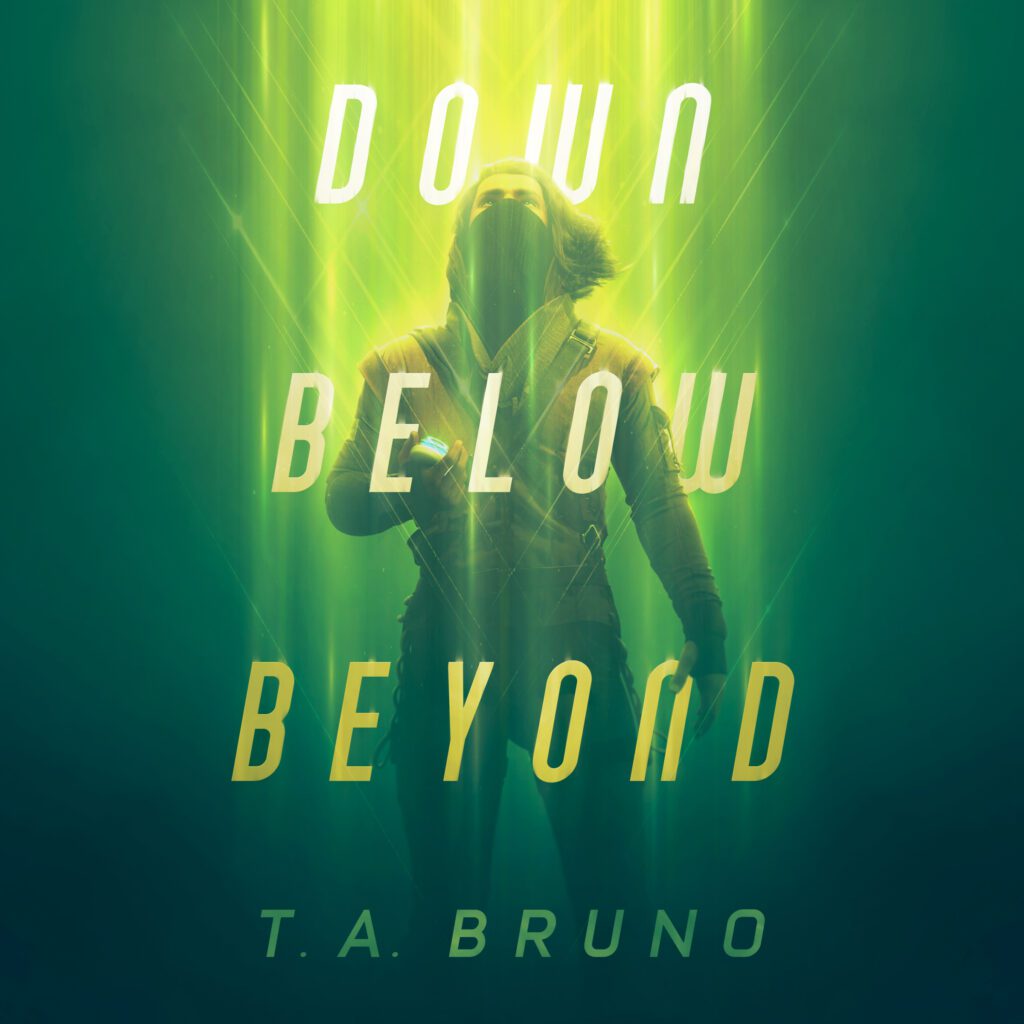 Blurb
Levort Aatra is a prospector on the planet Tayoxe. While scavenging the wastes of the abandoned world, he discovers a mysterious starship and stakes his claim on it. Little does he know, he just put a big target on his back.
Down Below Beyond is a sprawling sci-fi fantasy adventure filled with aliens, planets, and portals set in a universe crafted by T. A. Bruno, author of the award-winning Song of Kamaria trilogy.
About the Author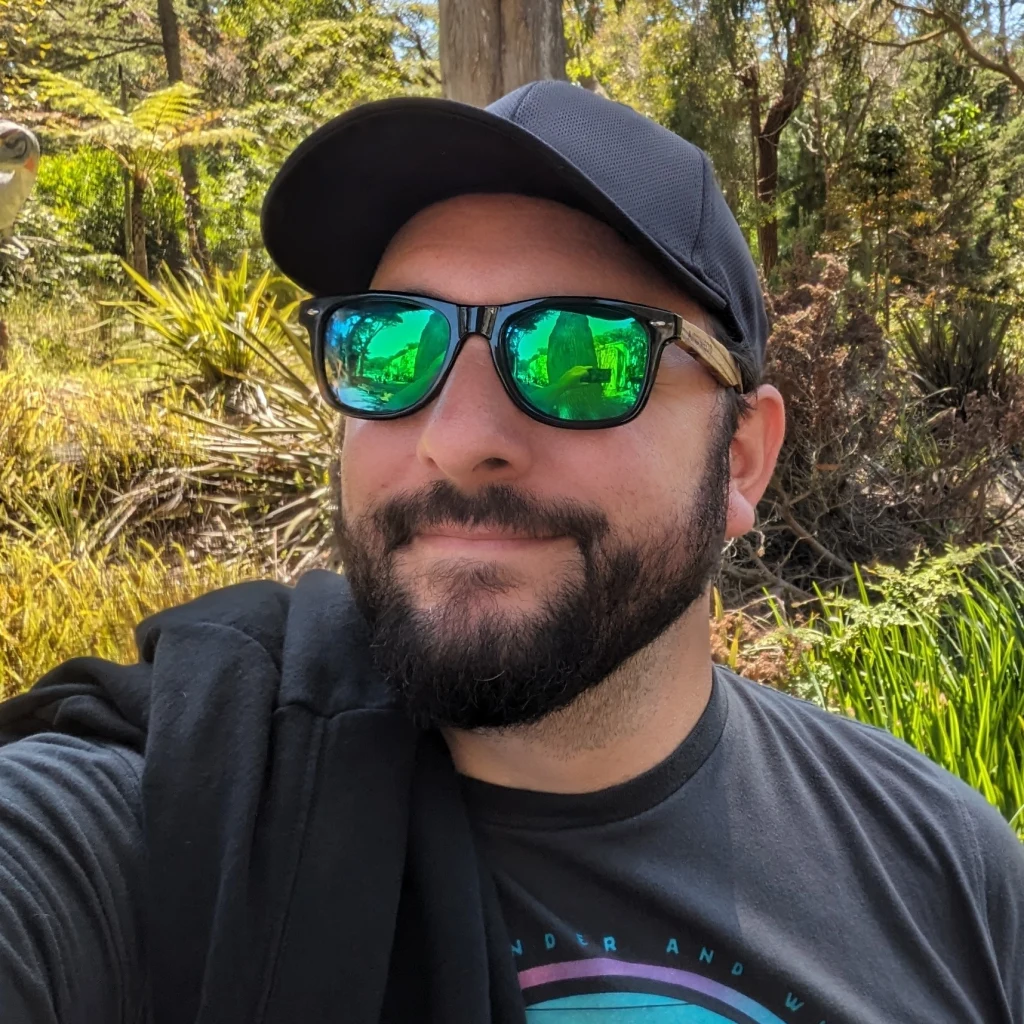 T. A. Bruno grew up in a suburb south of Chicago and moved to Los Angeles to pursue a career in the film industry. Since then, he has brought stories to life for over a decade as a previz artist. At home, he is the proud father of two boys and a husband to a wonderful wife. He wrote his first trilogy of novels in the early 2020's, the Song of Kamaria. (In the Orbit of Sirens, On the Winds of Quasars, and At the Threshold of the Universe.)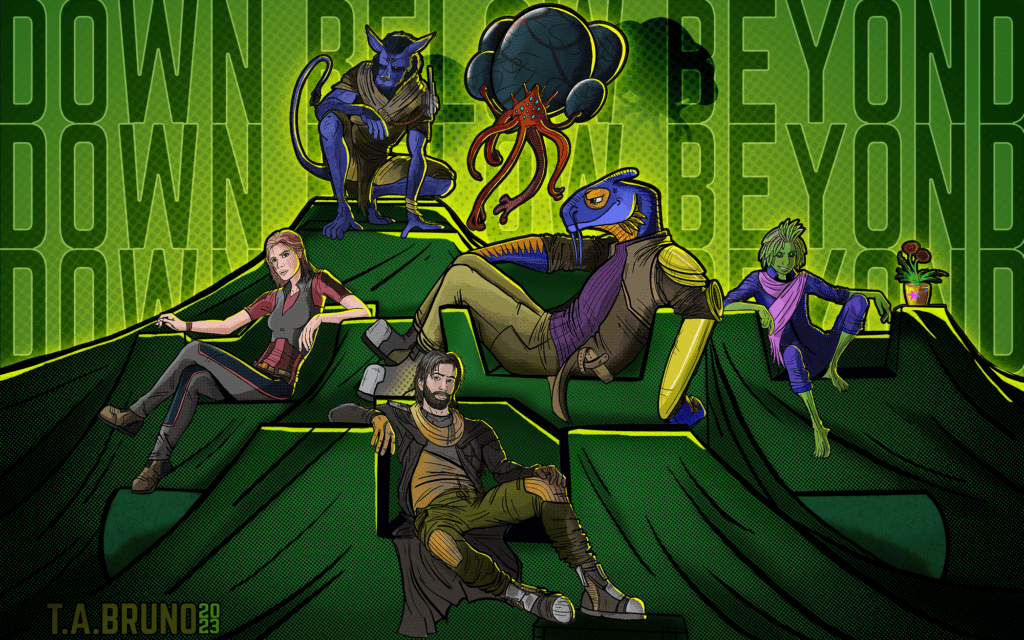 AUDIOBOOK GIVEAWAY
My man has given me ten (10) US and five (5) UK Audible codes for Down Below Beyond to give away.
To hear a sample, click here!
In order to claim a code, this is all I need:
Leave a comment below stating whether you want a US or UK code, while also letting me know what your most anticipated novel of 2024 is. Easy enough, right?
GOODREADS GIVEAWAY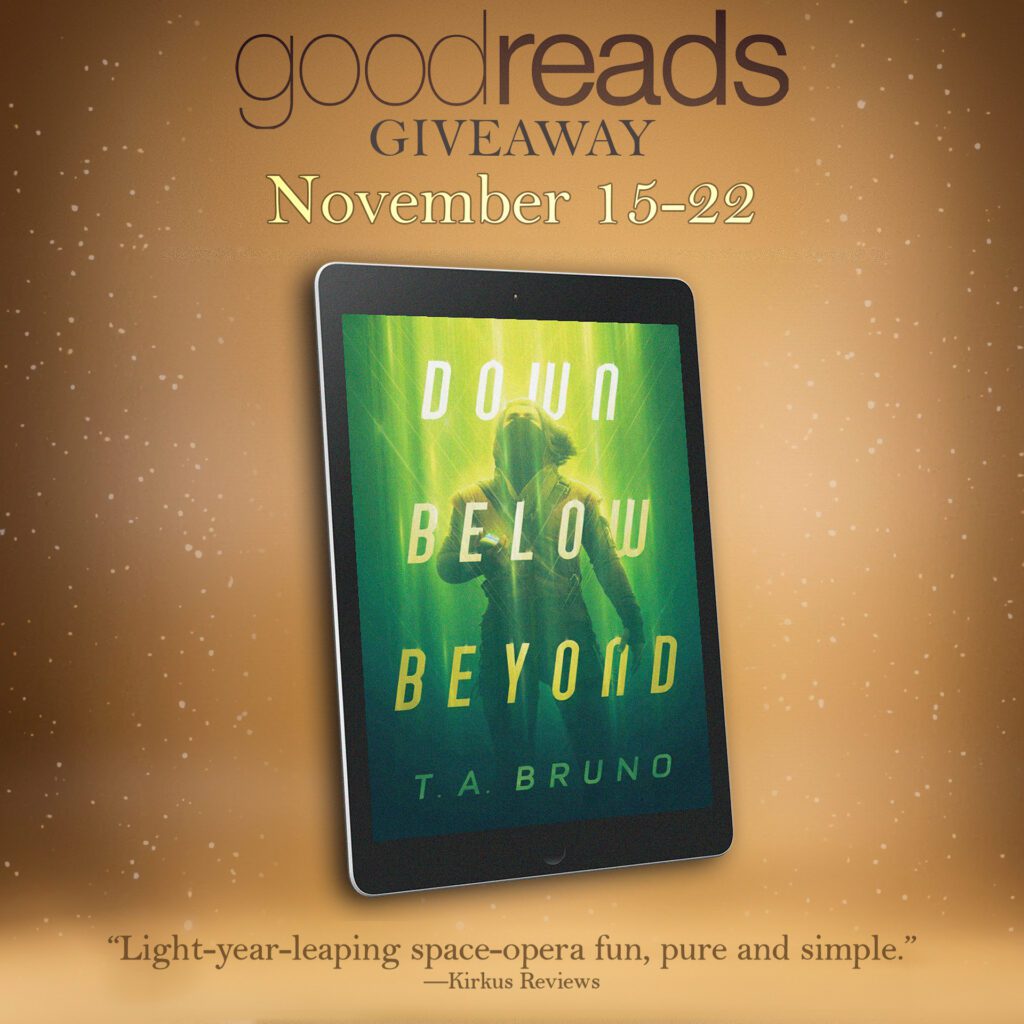 We're giving away 100 Kindle ebook copies of Down Below Beyond! Just click the link on TABruno.com and enter the Goodreads Giveaway. Never been a better time to jump into Lodespace!
Share with friends and family who are looking for a fun scifi fantasy adventure this Holiday season!