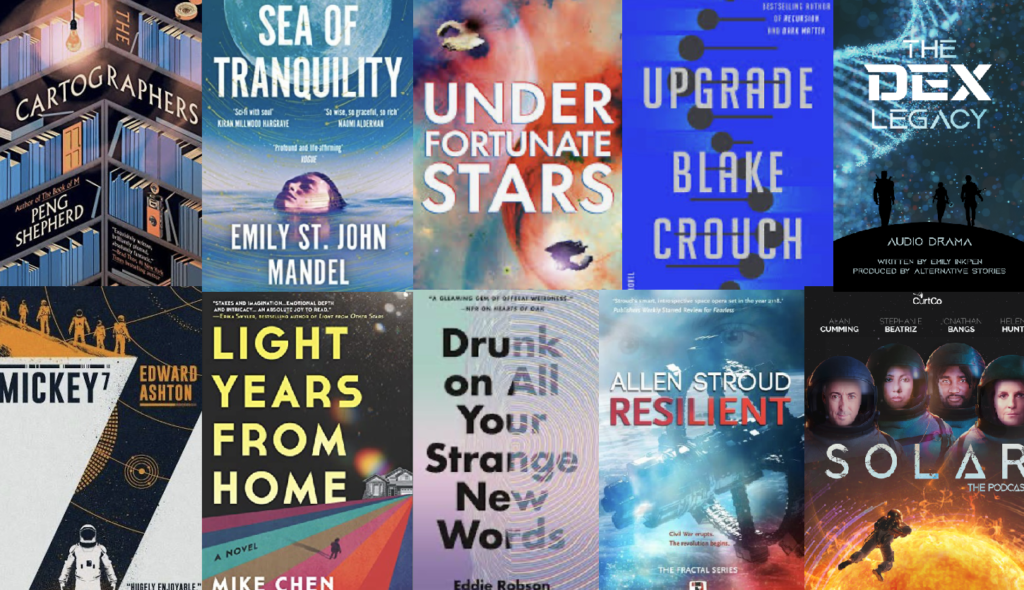 It's been an incredible year for sci-fi books. Don't believe me? Here's a list of my favourite stories released over the last twelve months. By the time you get to the end of it, I challenge you to look me in the eye and tell me that 2022 hasn't been amazing!
Disclaimer: This list isn't exhaustive. If I'd included all of the awesome books I've read this year, it would have turned out to be a book in itself. So, in no particular order, here we go…
The Cartographers by Peng Shepherd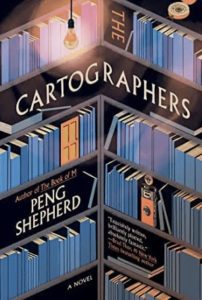 Do you like maps? Of course you do. Who in their right mind doesn't love a good map? The Cartographers is the definitive story for map-enthusiasts. It's also an excellent mystery centred on a grieving daughter trying to understand her father. When Nell's Dad winds up dead while seemingly protecting a common map, the secrets behind it reveal something beyond fantastical.
If you enjoy exquisite, genre-bending speculative fiction, this is the book for you. Elegant, rich, and moving, this book will map its way straight to your heart. It's so well balanced, and it's one of the most beautifully crafted books I've ever read. I cannot stress how much I loved this book.
Upgrade by Blake Crouch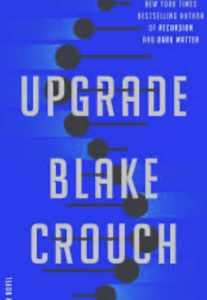 A thriller where genetic engineering to advance the human potential poses the greatest threat to humanity ever — that would make for a brilliant book in itself, right? But throw in a complex sibling relationship that turns brother against sister, and you've got something truly phenomenal.
Upgrade is a book to be devoured. It's a compulsive page-turner that won't release you until the very end. Once you start, you won't be able to put it down. Guaranteed. So plan around it and make sure you've got the time you need to finish it in one sitting, or else!
If you enjoy Upgrade…
If the sound of genetic enhancements and complex sibling dynamics appeals to you, then I recommend The Dex Legacy — an audio drama which was released this year. It's a richly woven, deliciously layered drama which follows three adopted siblings who also happen to be highly evolved super-soldiers. The first season is something special, and all the ingredients that make Upgrade so cool are here in spades.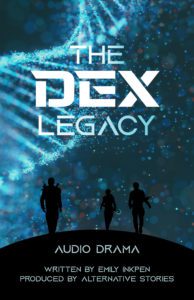 You can check out the antics of Varian, Isra, and Ren on the planet SP714 by searching for The Dex Legacy wherever you get your podcasts from. And you can thank me later.
Under Fortunate Stars by Ren Hutchings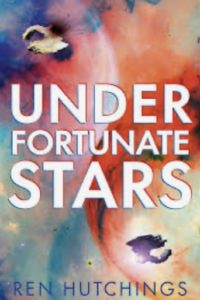 Do you ever wish sweeping space operas had more time-travel elements? Well, wish no more, because Ren Hutchings has got you covered. When two ships are caught in a strange rift, they'll have to work together to escape — the snag is that one of these ships is from over 150 years in the future, and the other supposedly holds the crew which single-handedly brokered peace between humans and the alien Felen. Except, the crew is nothing like what history says they should be!
Not only is this an absolutely superb time-travel space-adventure, but the characters are on a whole other level of awesome. There's a reason why it's being compare to Firefly and Star Trek, and it's got everything to do with the coolness, fun, charm, wit, and iconic aspects of these ragtag crews. It's certainly one for the history books.
Sea Of Tranquility by Emily St. John Mandel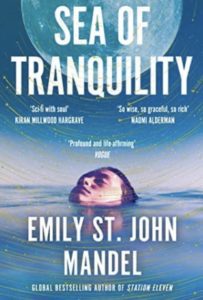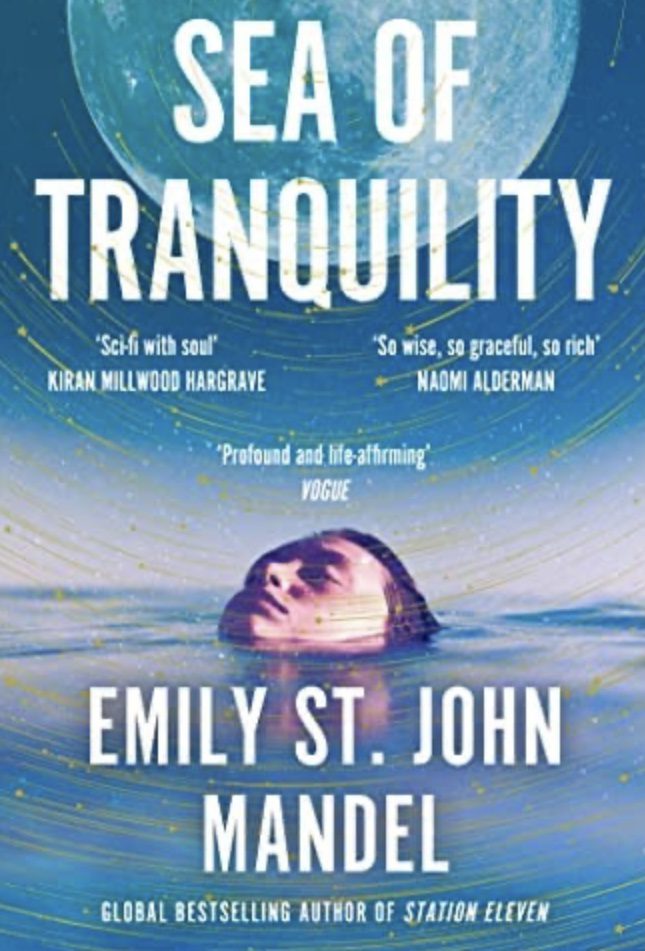 People from different time periods are experiencing the same strange event, and nobody knows why. Cue one of the most lyrical and sumptuous books you'll ever read. It oozes poignancy as it pulls you deeper and deeper into a breathtakingly elegant, emotionally intricate web.
Sea of Tranquility thoroughly deserves the buzz it's already received, winning the 2022 Goodreads Choice Award for Science Fiction. Everything about this book sings to my heart.
Light Years From Home by Mike Chen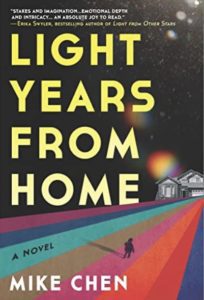 Come for the alien abduction, stay for the family in crisis trying to heal its wounds. When Jakob disappears, seemingly taken by aliens, it throws the Shao family into disarray. 15 years later, Jakob returns and the only people who can help him to save the universe are the sisters whose lives his disappearance completely upended.
Family. Home. Healing. That's what this book does so well. It delves so deeply into the relationships and dynamics between these siblings, they'll become like family to you, too. Mike Chen is the master of character-driven sci-fi. The story unfolds in a non-linear way as flashes of the past mingle with an ever-advancing 'space-hero' plot. This book aims for the heart, and strikes with absolute precision. I loved it.
If you enjoy Light Years From Home…
Does the sound of emotionally deep, character-driven, grown up sci-fi which resonates with you on multiple levels, and also boasts an intriguing space-hero hook sound like your thing? Then please be kind to yourself and check out Solar, an audio drama podcast.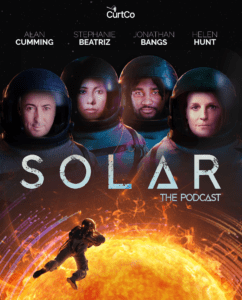 Legendary actors bring this taught space thriller to life, and it includes performances from Stephanie Beatriz, Helen Hunt, and Alan Cumming. The story unfolds in a non-linear way, flashing back and forth all the way through to the powerful final moments of the season finale. Search for Solar wherever you get your podcasts and strap yourself in for one unforgettable ride.
Drunk On All Your Strange New Words by Eddie Robson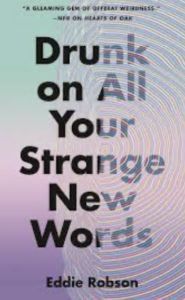 Imagine being so fluent in another language that you can translate it effortlessly. Except this language isn't spoken out loud, but communicated telepathically. To aliens. And whenever you translate something into their language, it makes you drunk. What would you do if you woke up one day with a nasty hangover to find the alien you translate for has been murdered?
I can't express in words how entertaining, bold, and imaginative this book is, which I guess is apt, because translating how much fun I had reading it would probably leave me a little light-headed! It's intoxicating.
Mickey7 by Edward Ashton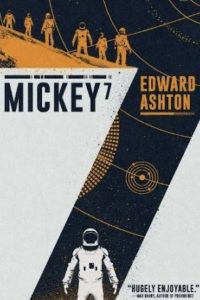 Is this the seventh book on the list by accident, or because I'm a massive nerd?
Anyway.
If Michael Crichton and Kurt Vonnegut had started a band together, Mickey7 would've been their debut album. It's bonkers and brilliant and serious and funny and macabre and slapstick and everything in between.
Mickey is an expendable — someone who does dangerous things to keep a colony alive, and when he dies performing his life-threatening duties, a new clone of himself is awoken and his memories are uploaded. Mickey7 is presumed dead, so Mickey8 is woken up. The snag is… Mickey7 survived. If that doesn't sound like the most perfectly cool premise for a book, then I don't know what does.
Resilient by Allen Stroud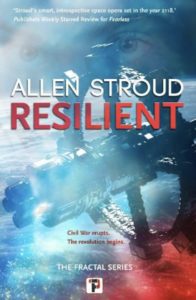 Every other story on this list has been a standalone or the first in a series, but Resilient is a sequel — book 2 of the Fractal Series — and it takes everything that was great about the first book (Fearless) and dials it up a notch.
This is die hard in space. But it's so much more than just an action-packed, heart-stopping, pulse-pounding adrenaline rush. (It's all those things too, by the way.) It's clever. Really clever. And the way it approaches world-building is so effective. There's a delicate balance to be found here as the story unfolds from three different perspectives, linking up to great effect. Even if you haven't read the first book, this is still well worth checking out.
---
And there you have it.
How good was 2022!
There were so many other outstanding stories that could easily have featured on this list. Apologies to all the fantastic stories I loved which I didn't have space to mention.
What were your favourites from this year? And what are you looking forward to reading in 2023?
Stay tuned to FanFiAddict for more reviews of amazing sci-fi in the year ahead.