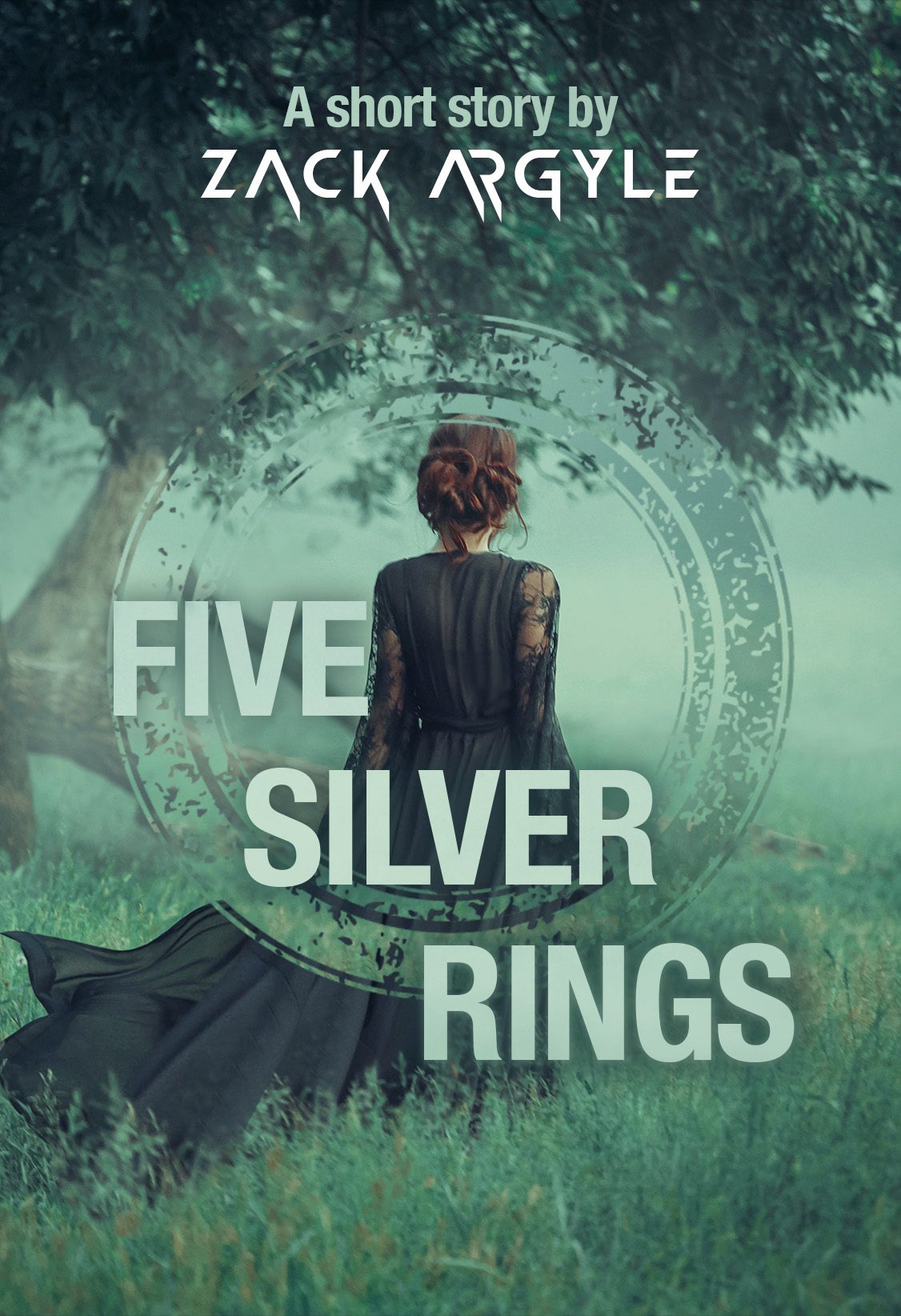 Rating: 7.5/10
Synopsis
A fantasy short story of love and loss.
For the last four years, Misty's husband, Skye, has given her silver rings. But as their lives change, she learns that the rings are more than she once believed.
Review
Here is a link to get a FREE copy: Five Silver Rings
To provide some context, Zack Argyle has gained my unwavering trust as a reader. His Threadlight series was my favorite series and audiobooks from last year. I recall mentioning that I was eagerly waiting to see what his next project was when he mentioned this short story. I recently found myself in between books so there was no better time than now to check it out.
Five Silver Rings is short story of not even 20 pages. It's a credit to the author's talents to elicit such emotion in so few pages. Loss, fate, and sacrifice are the story's central themes, which are tied together by an unearthly creature of time and space. I don't want to hint at anything specific and spoil the details so I'm leaving things at that. I found the pacing to be quite excellent and the mystery of the rings were an interesting idea that held my interest.
"Fate cannot be stopped," it said, scraping long claws across the stone floor as if carving symbols. "Balance is inevitable."
The story benefits from its direct storytelling. The premise could be stretched into a full-length novel; however, the impact would have been diluted. There was an urgency to the pacing. It was tightly focused and every single detail was condensed for necessity. Argyle made every word and every moment count till the very end, and you gain a deeper understanding of the story through subtly.
This year I set a personal goal to read more short fiction. Time is a thief and I've been feeling it's loss. Despite my love for sitting with longer narratives with more complex plot lines and character development, I've found that shorter stories bring me back to childhood. I'm nostalgic for the days when I could live an entire life just before bed. I appreciate seeing how authors experiment with different techniques, ideas, and genres.
Overall, if you're between reads, needing a genre/length change, or just want to try out Argyle's writing but not ready for Threadlight yet, I can recommend Five Silver Rings. You'll get a good sense of his writing style, the emotions he elicits, and how family is paramount in his life and a running theme in all of his works to date.
For the purposes of the blog, this is a 7.5 out of 10, which would be 3.75 out of 5 on Goodreads, rounded up to 4 stars.