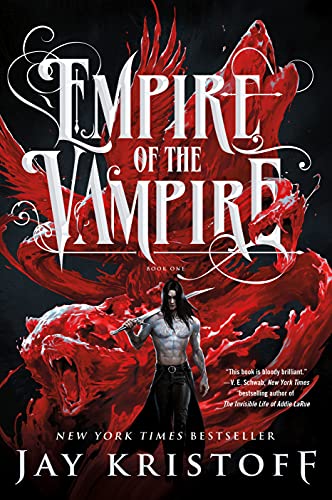 Rating: 10/10
Synopsis
From holy cup comes holy light;
The faithful hand sets world aright.
And in the Seven Martyrs' sight,
Mere man shall end this endless night.

It has been twenty-seven long years since the last sunrise. For nearly three decades, vampires have waged war against humanity; building their eternal empire even as they tear down our own. Now, only a few tiny sparks of light endure in a sea of darkness.

Gabriel de León is a silversaint: a member of a holy brotherhood dedicated to defending realm and church from the creatures of the night. But even the Silver Order could not stem the tide once daylight failed us, and now, only Gabriel remains.

Imprisoned by the very monsters he vowed to destroy, the last silversaint is forced to tell his story. A story of legendary battles and forbidden love, of faith lost and friendships won, of the Wars of the Blood and the Forever King and the quest for humanity's last remaining hope: 

The Holy Grail.
Review
"𝚃𝚑𝚎𝚢 𝚜𝚊𝚗𝚐 𝚜𝚘𝚗𝚐𝚜 𝚊𝚋𝚘𝚞𝚝 𝚢𝚘𝚞 𝙳𝚎 𝙻𝚎𝚘𝚗. 𝚃𝚑𝚎 𝙱𝚕𝚊𝚌𝚔 𝙻𝚒𝚘𝚗. 𝚂𝚕𝚊𝚢𝚎𝚛 𝚘𝚏 𝚝𝚑𝚎 𝙵𝚘𝚛𝚎𝚟𝚎𝚛-𝙺𝚒𝚗𝚐.  𝚆𝚎𝚒𝚕𝚍𝚎𝚛 𝚘𝚏 𝚝𝚑𝚎 𝙰𝚜𝚑𝚍𝚛𝚒𝚗𝚔𝚎𝚛. 𝙷𝚘𝚠 𝚍𝚘𝚎𝚜 𝚘𝚗𝚎 𝚛𝚒𝚜𝚎 𝚏𝚛𝚘𝚖 𝚋𝚎𝚐𝚒𝚗𝚗𝚒𝚗𝚐𝚜 𝚜𝚘 𝚕𝚘𝚠?", 𝚝𝚑𝚎 𝚖𝚘𝚗𝚜𝚝𝚎𝚛𝚜 𝚕𝚒𝚙 𝚌𝚞𝚛𝚕𝚎𝚍, "𝚊𝚗𝚍 𝚝𝚑𝚎𝚗 𝚏𝚊𝚕𝚕 𝚜𝚘 𝚟𝚎𝚛𝚢 𝚏𝚊𝚛?"
In typical fashion, I am again late to the party on this one. I picked this book on a whim, with no prior knowledge of the story other than it being about vampires. It's also my first Kristoff book. And what a book to end the year on!
This post-apocalyptic tale follows Gabriel De León, the infamous last Silversaint: a warrior who fights against the darkness in a world where the sun has been dimmed and Vampires walk the earth, preying endlessly on humanity. Don't expect any sparkling here. These are the real deal, not the sexy kind. Well, Gabriel is a little bit sexy. In a dark, brooding, world weary edgelord sort of way. But he's only half vampire after all. This world is raw, brutal and there is little to no light at the end of the tunnel.
The story is formatted with a framing narrative of Gabriel telling his story to a vampire as he sits in prison. The story jumps between this framing story and Gabriel's telling of his youth and the later years of him in his 30's after his glory years have passed. I'm won't say more because it's better if you just experience it. 
After getting my head around the split narratives, which on audiobook did take me a while, this book soon consumed my heart and soul. Everything is dark, bleak and bloody, but at the same time the author works in plenty of heartfelt moments and humour. He creates these characters you can't help but root for.
The writing was really high quality. The framing narrative format may not be everyones cup of tea, but I really think this is one of the best uses of it that I've read. The framing story moments of Gabriel in prison were some of my favourites of the book. Although it can get a bit confusing at first I found this device also helped a lot with the pacing of the story overall. I would not have been so engaged if it had simply been a linear story of a boy who gets swooped off to a special school, and then overtime learns how the world really works etc etc. It can feel slightly melodramatic at times, but overall everything is mixed together in just the right amounts to feel fresh and engaging.
I always find anti-heroes a lot more compelling than straight up heroes, and Gabriel is a great example. We see him from so many different sides; the youth who is longing to be a hero and fight the good fight, the older man who is jaded and fallen from grace, and the prisoner who is at the lowest point in his life. Telling three different stories at the same time is not easy to pull off but Kristoff does an epic job. Many side characters were amazing too, especially Dior, Aaron and Astrid. Some others felt a little bit disposable which would be my only minor gripe for this book.
In terms of world building I feel there is lots to come in the next instalments. In this book it was well done but I felt myself wanting to know more, and we get hints that things will widen out in book two so I'm looking forward to that. Vampires I will say are not my favourite fantasy creature but I found myself equal parts fascinated and terrified by them in this story.
The emotional depth to the story was something that took me a little by surprise. On the surface it may seem like a grimdark, violent, slightly smutty story with tonnes of blood (which there is). But when you get into the crux of it you find something deeper than all of that; the theme of loosing faith, and trying to find it again, the value of friendship, found family, battling against fate and finding your hill that you are willing to stand on no matter what.
I have to also say that I found the audio narration by Damian Lynch absolutely stunning. It may just be the best audio book I've listened to. If you can tear yourself away from the physical format with it's beautiful artwork then this format is highly recommended.
All in all, this was a bloody good story and I'm so happy I picked it up. My head is swimming, and my heart is bleeding. Book two is definitely one of my most anticipated reads.
Goddamn this book was good.