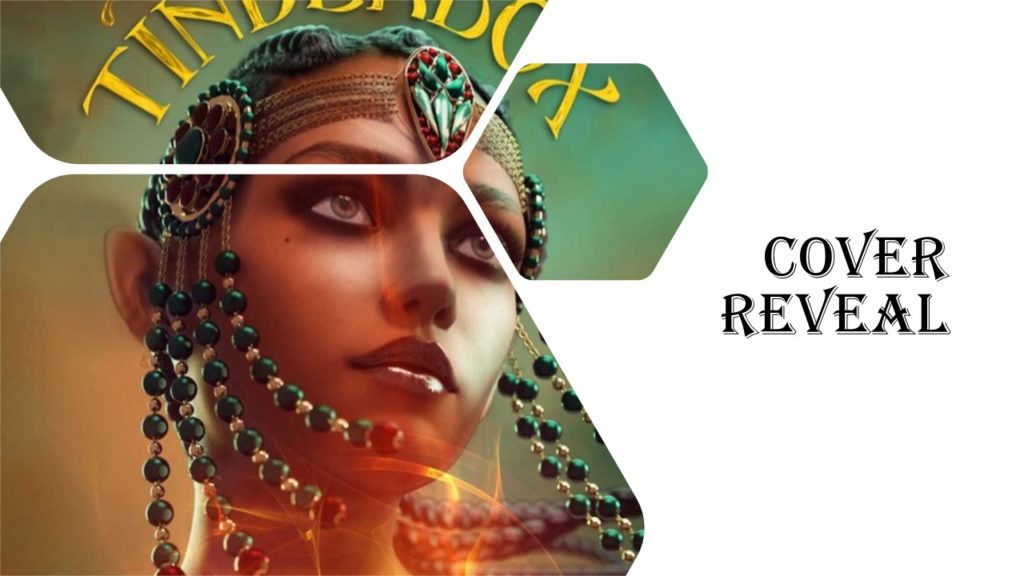 Massive thank you to Sarah Miniaci over at Flame Tree Publishing for allowing us at FFA to reveal the cover for Tinderbox by W.A. Simpson.
We are massive fans of Flame Tree and all of the wonderful books they have produced over the years, and this title looks to be another winner in their catalogue!
So, without further ado…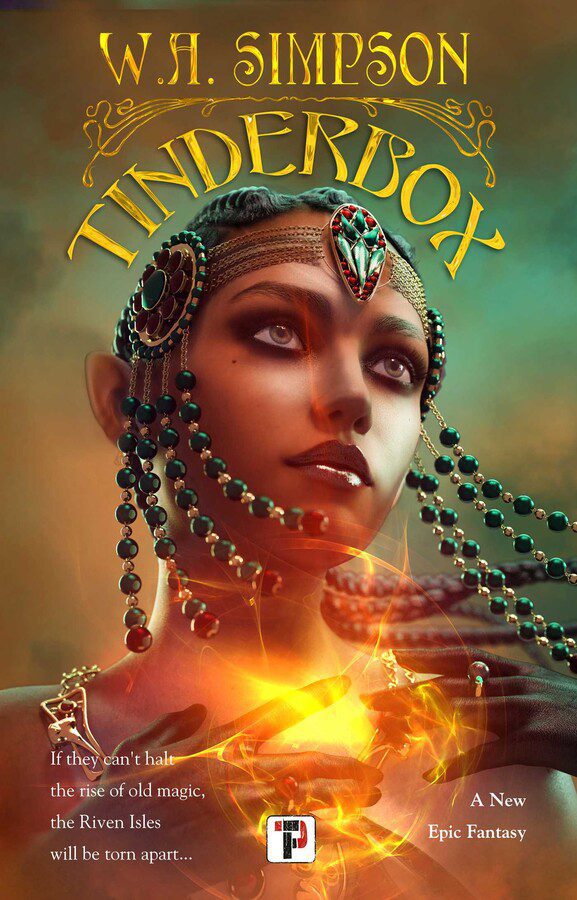 Book Info
Title – Tinderbox
Author – W.A. Simpson
Genre – science fiction & fantasy > epic fantasy
Releases –  August 16, 2022
Length – 320 pages
Published by – Flame Tree Press
Distributed by – Simon & Schuster
Flame Tree
Simon and Schuster
Amazon
Apple Books
Barnes & Noble
Goodreads
Books-A-Million
Kobo
Synopsis
'A grisly murder, a missing box, a dangerous task, and a cranky magical talisman. Expect betrayals, intrigue, peril, and romance in this smartly moving fantasy.' — Jacey Bedford, author of the Psi-Tech and Rowankind series
A tinderbox, three huge hounds within, and an underground kingdom of old magic. Fans of Sarah J. Maas and Holly Black, myth and magic, fairy tales and fantasy will love the dark adventures of the Riven Isles.
Isbet returns home to find the witch who raised her murdered and her prized possession, the Tinderbox, stolen. She discovers a common man has used it to seize the throne. The same who conquered Prince Bram's kingdom. Isbet's goals are vengeance and to reclaim the Box. For Bram, it is to free his homeland. When they are summoned to an underground kingdom, they must set aside their personal desires as they learn dark fey are bringing an ancient source of magic back to life. If they cannot halt the rise of the old magic, it will tear apart the Riven Isles.
Excerpt
The vermin of the earth had long claimed the corpse of the witch, but Isbet recognized the old woman right away, despite her head being severed from her body. Death had taken her, yet her voice and her blood cried out for justice from beyond the veils that separated the living from the deceased and other creatures that roamed the places in-between. Isbet kneeled in the rich loam and laid her staff, Gaemyr, beside her, not noticing that his carved face was in the dirt.
"A fine way to treat me."
"Hush." Isbet's voice was harsher than she intended. She reached to her right and turned the staff over, although he could quite easily do so himself.
"Who did this to you?" Isbet removed her backpack from around her shoulders and laid it aside. The lifeless pile of bones could not answer, at least not on their own. Isbet closed her eyes, willing something to come to her, an image, a face, anything. However, her power as a diviner was tenuous, and she often needed talismanic help. Isbet could feel her fingers curling into the dirt and the power burning in her veins. I will kill you. I will make you suffer for what you have done.
It was not until the burning reached her eyes and she felt stinging tears pooling within them that she breathed in, fighting for control. Now was not the time for this. She must find out – she must know—
"Isbet." Gaemyr's voice brought her out of her turmoil. "See where she is."
The witch's body lay near the ancient hollow tree, a great-grandfather in an old forest that had survived the many wars and other follies of man. Isbet knew what was underneath its tangled roots. She had played here as a child, spending many a lazy summer afternoon at hide-and-seek in the catacombs, not with mortal children like her but with the Children of the Earth.
She wondered where they were now.
"Do you suppose—" Isbet's brow furrowed, and she tugged at one of the myriad thin braids she wore. "She wouldn't have gone into the cave. She couldn't—"
Isbet went to stand, her legs stiff from kneeling. The Box, she thought. It must be….
"It would explain much," Gaemyr said.
Isbet did not want to leave the remains there, but she had to see what was amiss. She approached the tree and investigated the gaping hole in its trunk, large enough to allow a grown man to descend into the cave underneath. Even with the sun high as it was, shadows lay across the rough walls. Still, Isbet had a sense that something was not right. When she went to boost herself into the hole, Gaemyr said, "Shouldn't we see to her first?"
His words caused her to pause. Gaemyr was right. It was difficult to tell how long the remains had lain there. If not properly laid to rest, they would taint the place as her body decayed, so would her Gift. It would continue to flow from her body, spreading like a plague to steal the life of the woods.
"Yes."
About the Author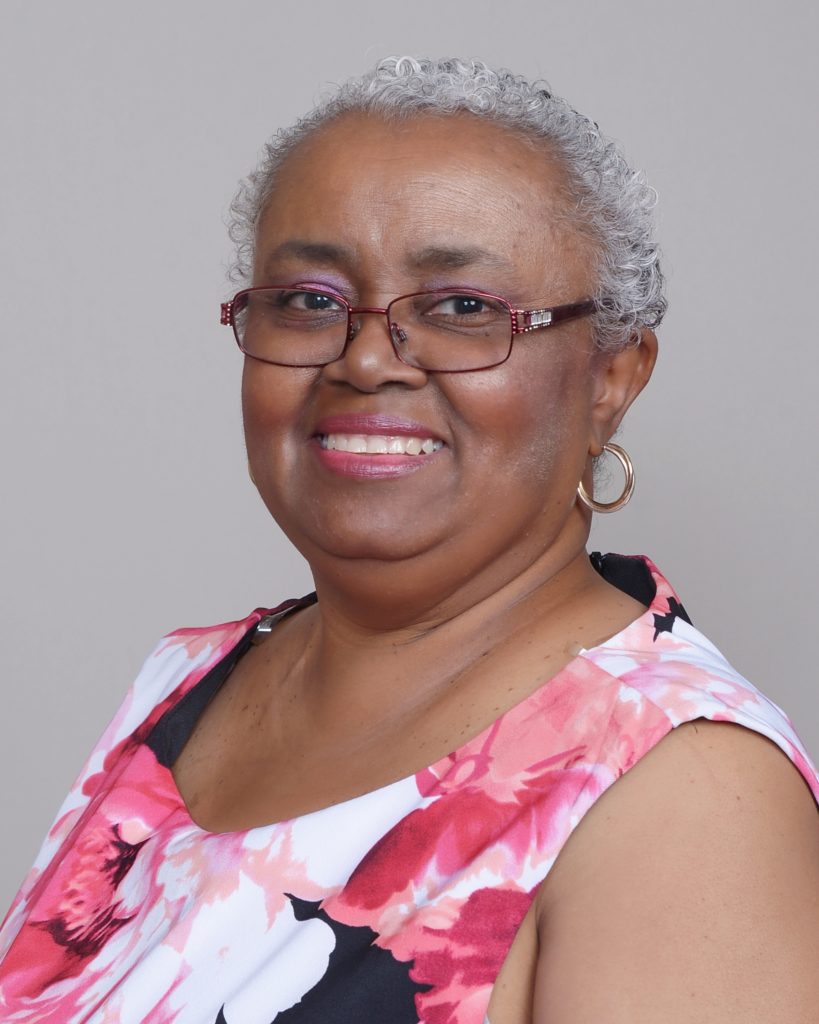 W.A. SIMPSON has been writing since the age of five and finished her first novel at fourteen. Tinderbox is her debut novel. When she's not writing, she's reading, working in her garden, or gaming and streaming on Twitch. Visit her blog at www.authorwasimpson.com to learn more!
Follow on Twitter (@AuthorWASimpson), Instagram (@authorwasimpson52), Facebook (@authorwasimpson), Pinterest (@authorwasimpson) and Twitch (@runicnightshade)
About the Publisher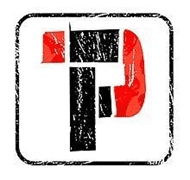 FLAME TREE PRESS is the imprint of long-standing independent Flame Tree Publishing dedicated to full-length original fiction in the horror and suspense, science fiction & fantasy, and crime / mystery / thriller categories. The list brings together fantastic new authors and the more established; the award winners, and exciting, original voices. Learn more about Flame Tree Press at www.flametreepress.com and connect on social media @FlameTreePress