Massive thank you to Orbit and Bethany Jacobs for allowing me to host the cover reveal for Bethany's debut science fiction novel, These Burning Stars (The Kingdom Trilogy #1), out on October 17th.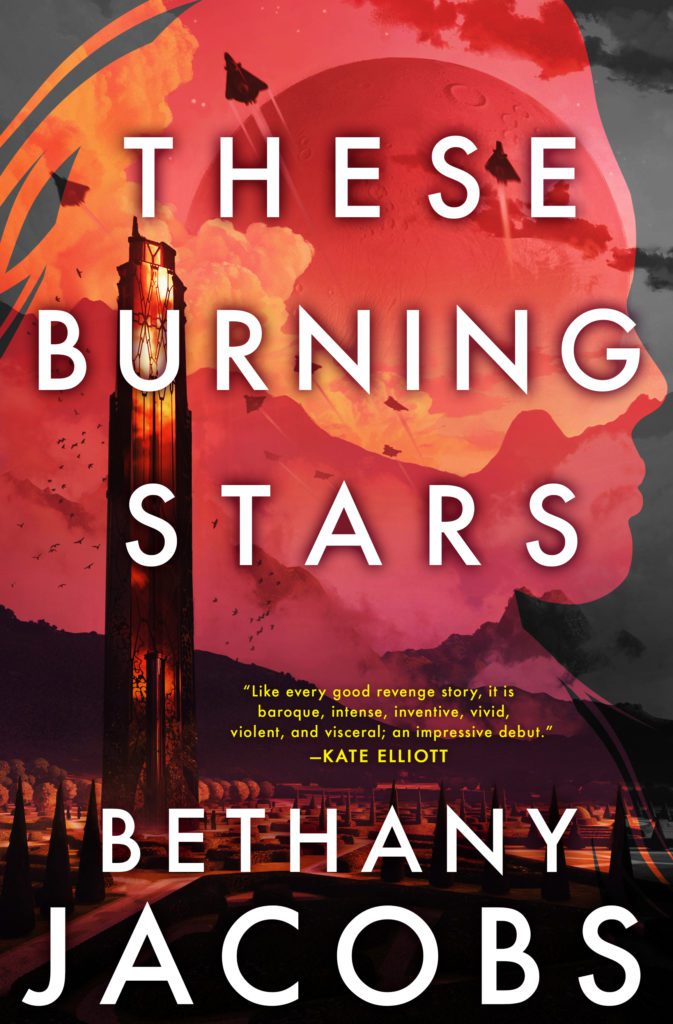 Book Info
A dangerous cat-and-mouse quest for revenge. An empire that spans star systems, built on the bones of a genocide. A carefully hidden secret that could collapse worlds, hunted by three women with secrets of their own. All collide in this twisty, explosive space opera debut, perfect for readers of Arkady Martine and Kameron Hurley.
Jun Ironway—hacker, con artist, and occasional thief—has gotten her hands on a piece of contraband that could set her up for life: proof that implicates the powerful Nightfoot family in a planet-wide genocide seventy-five years ago. The Nightfoots control the precious sevite that fuels interplanetary travel through three star systems. And someone is sure to pay handsomely for anything that could break their hold.
Of course, anything valuable is also dangerous. The Kindom, the ruling power of the star systems, is inextricably tied up in the Nightfoots' monopoly—and they can't afford to let Jun expose the truth. They task two of their most brutal clerics with hunting her down: preternaturally stoic Chono, and brilliant hothead Esek, who also happens to be the heir to the Nightfoot empire.
But Chono and Esek are haunted in turn by a figure from their shared past, known only as Six. What Six truly wants is anyone's guess. And the closer they get to finding Jun, the surer Chono is that Six is manipulating them all.
​It's a game that could destroy their lives and devastate the stars. And they have no choice but to see it through to the end.
Blurbs
"Like every good revenge story, These Burning Stars is baroque, intense, inventive, vivid, violent, and visceral. An impressive debut."
–Kate Elliott, author of Unconquerable Sun
"A richly imagined space opera packed with intricate worldbuilding, compelling prose, and twisty politics, artfully woven together and delivered through a cast of fallible, endearing characters. An incredible debut perfect for fans of Ann Leckie, Kate Elliott, and Scalzi's Interdependency series."
–J. S. Dewes, author of The Last Watch
"A sizzling political space opera exploring the borders of passion and monstrosity, hunter and hunted, obsession and devotion. Jacobs is an exciting new author to watch."
–Essa Hansen, author of Nophek Gloss
"I love a book that makes me pay attention and rewards me for it. I love even more a book with complicated, messy politics. But really, I'm here for the characters, and Jacobs ' are compelling, flawed, tragic and hopeful at the same time. What's that? There's a sequel? I can't wait."
–K. Eason, author of How Rory Thorne Destroyed the Multiverse
"With a cast of deliciously dangerous characters and a gloriously executed plot that twists like a knife, this propulsive debut heralds the start of a sweeping space opera saga in the vein of Ann Leckie and Alastair Reynolds. Bethany Jacobs is an ingenious worldbuilder and a stunning new voice to look out for in sci-fi."
–Ren Hutchings, author of Under Fortunate Stars
"The vivid characters and ratcheting plot tension kept me racing through the book. And as soon as I hit the last page, I immediately wanted to turn right back and read it all over again just to savor the elegance with which it builds to its explosive conclusion. Jacobs' trilogy is destined to be the space opera of the decade and I can't wait to have the next one in my hands!"
–Rebecca Fraimow, author of The Iron Children
"If I were to say that this was the best debut novel I've read in a long time, I would be doing it a disservice. It's more than that—it's one of the best SF books I've read period. It has it all: jump off the page action, wild twists, superb world building. And the characters! It's rare that an author can make you care about so many different characters the way that Jacobs does. Go ahead and pencil her in for your Astounding Award ballot for best new author."
–Michael Mammay, author of Planetside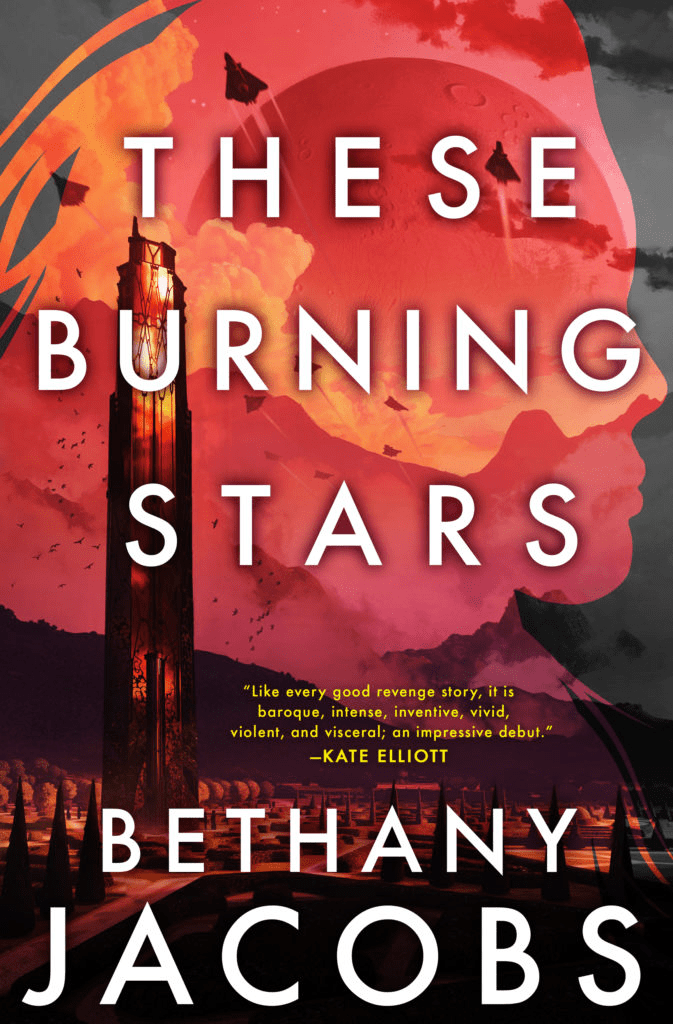 About the Author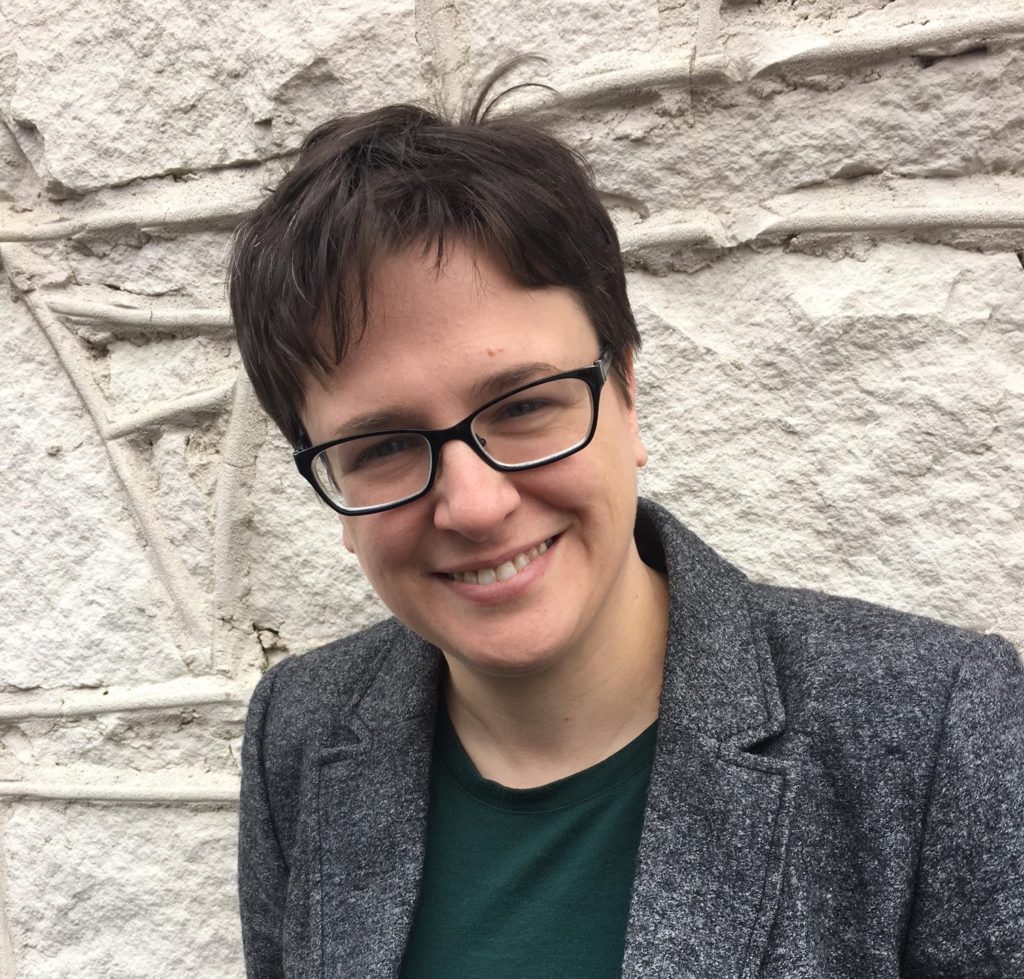 Bethany Jacobs is a former college instructor of writing and science fiction, who made the leap to education technology and now teaches tech heads how to write. She lives in Buffalo, New York with her wife and her dog and her books. These Burning Stars is her debut novel.