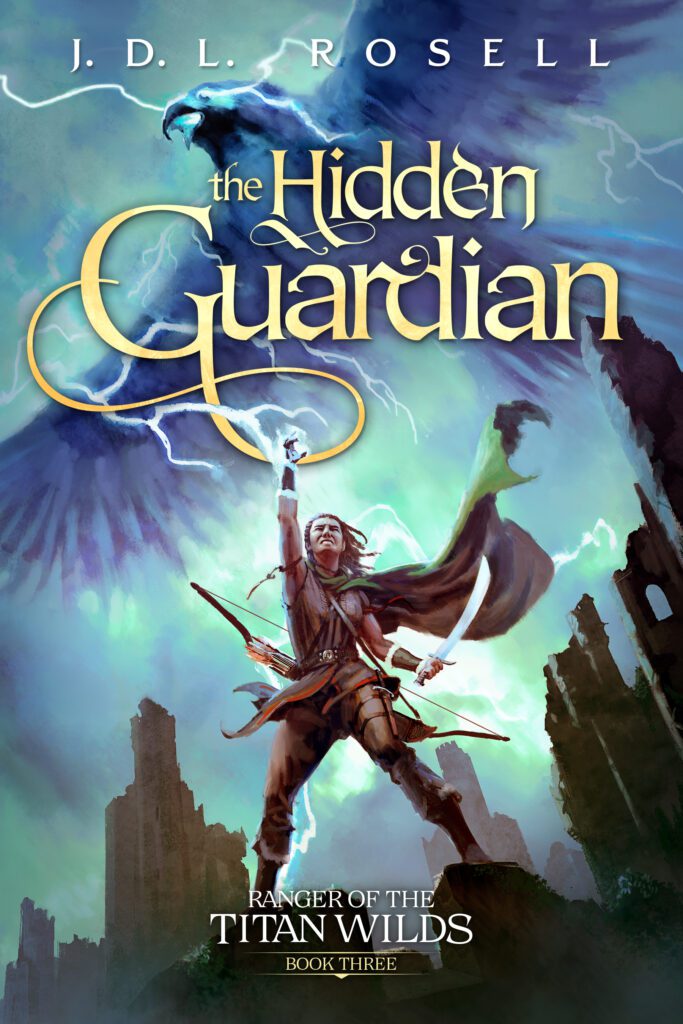 Title: The Hidden Guardian
Series: Ranger of the Titan Wilds, Book 3
Author: J.D.L. Rosell
Artist: Félix Ortiz | Artstation
Designer: Shawn T. King | Website
Publisher: Rune & Requiem Press (owned and operated by J.D.L. Rosell)
Genre: Epic Fantasy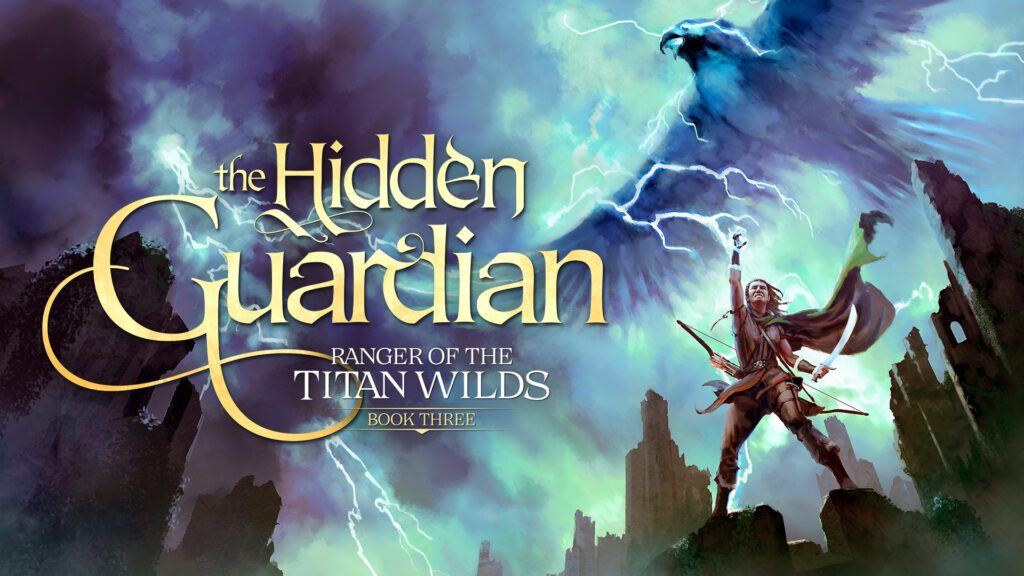 Release dates:
Kickstarter: TBD, but "soon"
https://www.kickstarter.com/projects/jdlrosell/the-hidden-guardian

Amazon: April 2nd, '24
https://geni.us/TheHiddenGuardian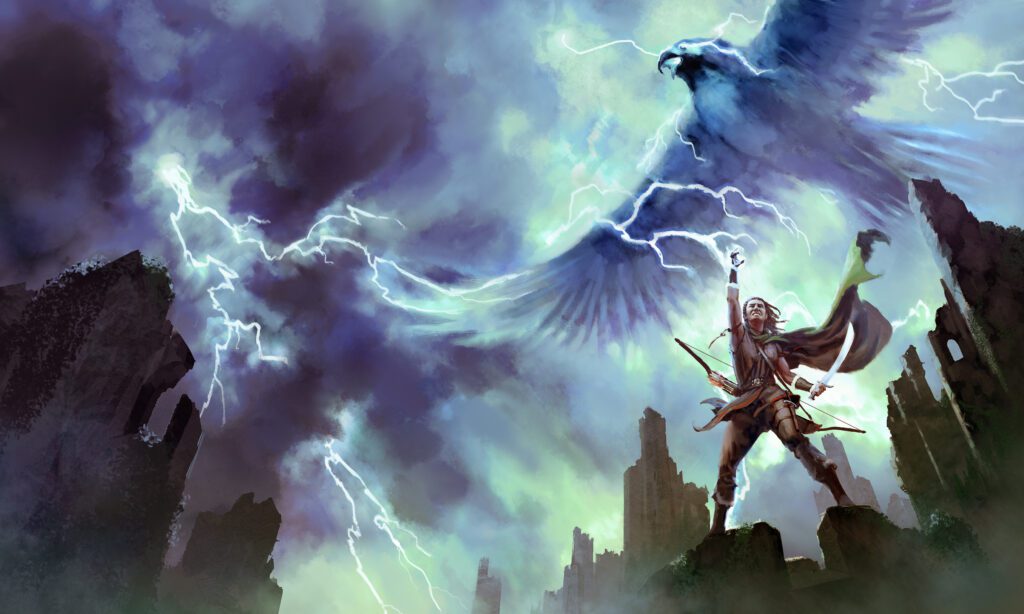 Blurb
She slew a devil. Held a titan's power. Defied ancient and formidable foes. Yet the greater war remains—and it will rob Leiyn of all she loves.
Returning to her homeland from beyond the mountains, the ranger Leiyn goes to defend Baltesia during its war of secession.
But the Ilberian Union refuses to relinquish its old colony. With the greatest fleet in the world and a host of odiosas at its disposal, a shadowy accomplice further augments the Union's power. The dangers to Leiyn and her comrades are greater than ever before.
To survive, Leiyn will have to rely on more than her magic. She must find allies who possess secret knowledge beyond anything she's imagined.
Allies even lyshans fear.
Baltesia's fight is not for its freedom alone—it is the next front in the war for the world. To protect her country and loved ones, Leiyn must defeat the Union, here and now.
But no battle is won without sacrifice.
About the Author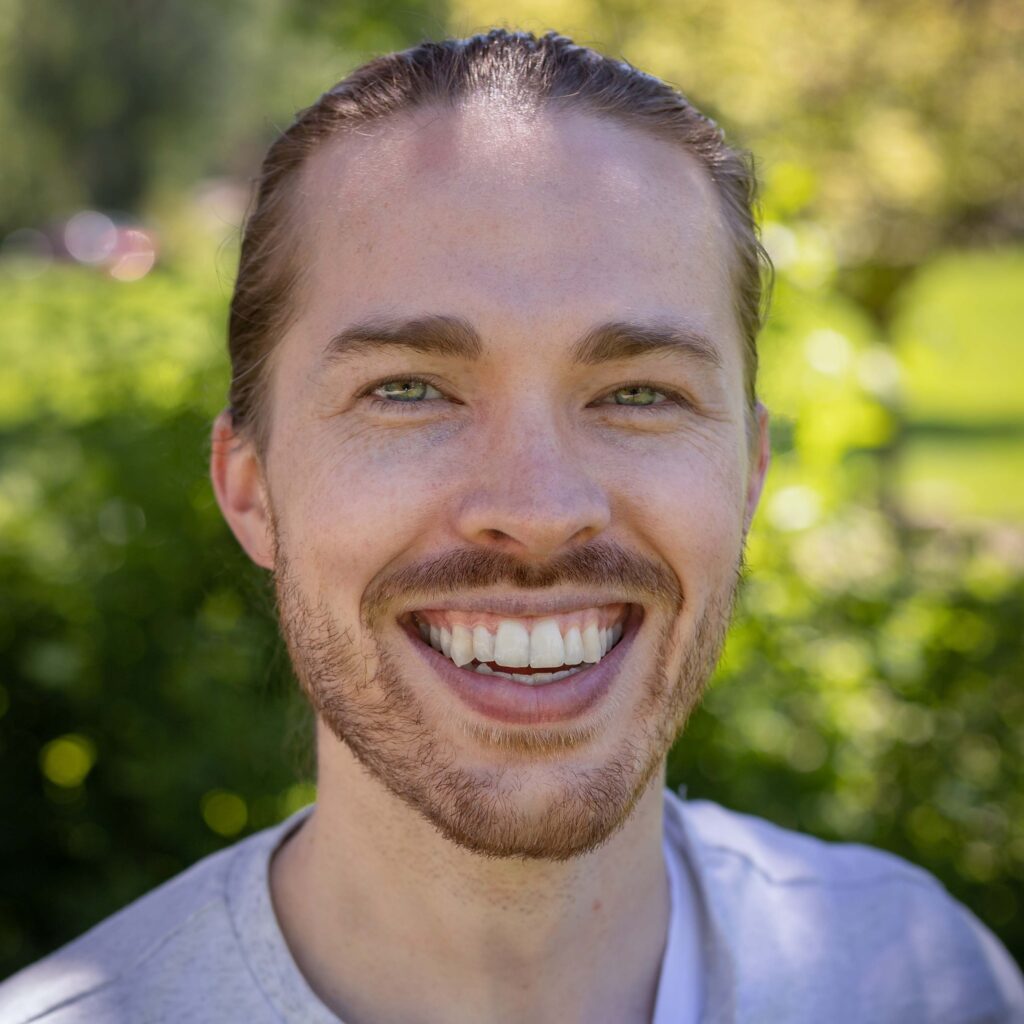 J.D.L. Rosell was swept away on a journey when he stepped foot outside his door and into The Hobbit, and he hasn't stopped wandering since. In his writing, he tries to recapture the wonder, adventure, and poignancy that captivated him as a child. His explorations have taken him to worlds set in over a dozen novels and five series, which include Ranger of the Titan Wilds, Legend of Tal, The Runewar Saga, and The Famine Cycle.
When he's not off on a quest, Rosell enjoys his newfound hobby of archery and older pastimes of hiking and landscape photography. But every hobbit returns home, and if you step softly and mind the potatoes, you may glimpse him curled up with his wife and two cats, Zelda and Abenthy, reading a good book or replaying his favorite video games.
Website: jdlrosell.com
Goodreads: goodreads.com/jdlrosell
Amazon & Audible store profile: geni.us/jdlrosell
Facebook page: facebook.com/authorjdlrosell
Instagram: instagram.com/jdlrosell_author
Twitter: twitter.com/jdlrosell
TikTok: tiktok.com/@rosell.writes
YouTube: youtube.com/@j.d.l.rosell-epicfantasyau7390
Excerpt
PROLOGUE
She smiled as the ruins' song filled the air.
To mortal eyes, it would seem mere broken, cold stone. But Atastimina felt its warmth. The wooden beads buried within the blocks kept their sparks, memorials to minds long departed. Yet their memories lingered. To those who listened, they would never die.
For a time, Ata stood and listened.
When she opened her eyes, the day had passed, and night had fallen. A flicker of guilt stirred in her. Time had been abundant once; she had grown used to spending it in idle freedom. Now, eternity had contracted into moments, as it had at the beginning of her life.
"We are reborn…"
Cackling to the unhearing castle, Ata strolled through its open corridors. She sharpened her senses as she probed the tumbled stones with purpose. Most of the world yielded to her touch, but there was resistance here.
A barrier. Nearly imperceptible, but plain as sunlight to her.
Ata caressed it with her heritage. Like light reflecting on the surface of water, slowly, the magic made the barrier discernible. She pressed harder. The barrier yielded; she thought it might soon give.
Then water hardened to glass, then stone, then diamond. She could press no further in.
Ata yielded with a sigh. Few things could resist her, and all those that did posed a grave threat to the Kin. But she had lived too long to heed fear.
"Even if I should…"
Lifefire flickered above, drawing up her gaze. In the sky above the ruins, clouds swirled together, forming a towering column, gray and tumultuous. Within it, energy was building, taking shape.
Ata grinned up at the storm.
"You are not the only one who hides, my little friend," she murmured, pressing a hand to her chest. Her talons pressed through the silver fur, touching the beast nestled within. "They were here all along, tucked inside their den. I wonder if you knew it. And here I thought your loyalty was to me!"
The thunderhead flickered with lightning. The sky rumbled. Clouds spilled over the jungle beyond the ruins.
Ata sighed and lowered her head. "But I'm afraid you must leave me now. We each have our duty."
She pressed her nails in harder until amber stained the fur. The bleeding was only a slight pain next to the other creature peeling off her soul.
As the silver fox departed, Ata shed her fur, falling in a shimmering cloud around her feet. She shivered. Only in moments of transition did the cold touch her.
Then it was done, and he sat before her. The fox's fur shone as bright a silver as the coat she'd discarded. His sunset-orange eyes stared up at her. She might have thought him reproachful but for the flick of his tail.
"Then why must you make the parting so difficult?" she chastised. "You're as eager to be on your way as I am."
A peal of thunder drowned out the ruins' singing. Ata glanced up to see a shadow brighten against the belly of the clouds.
The shape plummeted toward them.
"Watch over her, little one," Ata said, looking back at her companion, "and watch well. I think her time of awakening is not yet complete."
Pausing only a moment longer, the silver fox darted away, fleeing the storm.
Ata remained where she was. Anticipation burned through her. Death descended, yet a laugh stole free as its power rippled across her wooden flesh.
Lightning struck.
Stones shattered. Ancient ruins broke apart. Powder rose into the air, shrouding all in dust.
The clouds flew back up, spinning in a circle before spreading out across the sky. As quickly as it had come, the storm departed.
The dust slowly settled in the courtyard below. Devoid of intruders once more.
Ata, standing just beyond the archway, smiled up at the sky. "Next time, perhaps, my old enemy."
With a flourish of her feathers, she stepped through the world and vanished.