Here is a little spiel from Mitchell on the release:
RAVEN: REAWAKENING started out as a "squirrel" (as an author I know calls them), a side project you don't tell anyone about until it's finished and you're ready for a reveal. That way there's no stress, you can work at your own pace, and do whatever you like with the story. I wanted to write a sword & sorcery action thriller where I could keep the story tightly focused, the pace whizzing along, and take readers on a fun and exciting journey. At the same time, the challenge was to make the focus on Raven's immediate struggle seem larger and make events feel more impactful.
I completed the first draft in late 2017, and with everything else I had going on it has taken quite some time finalize the manuscript. But I'm very pleased with how it has turned out, despite it being the type of book publishers aren't looking for these days. I've begun writing a sequel, and with any luck there will also be a few more books in the series. RAVEN: REAWAKENING and the sequel are two books Audible might be taking audio rights for — and if you know the publishing industry you'll know this means I'll be indie publishing print and ebook.
I'm still ironing things out with Audible, but my guess is RAVEN: REAWAKENING will be released in July/August, with the sequel coming out towards the end of the year or early 2021.
I hope whoever picks this book up enjoys the story, and Raven's journey!
AND NOW, FOR THE GORGEOUS COVER!!!!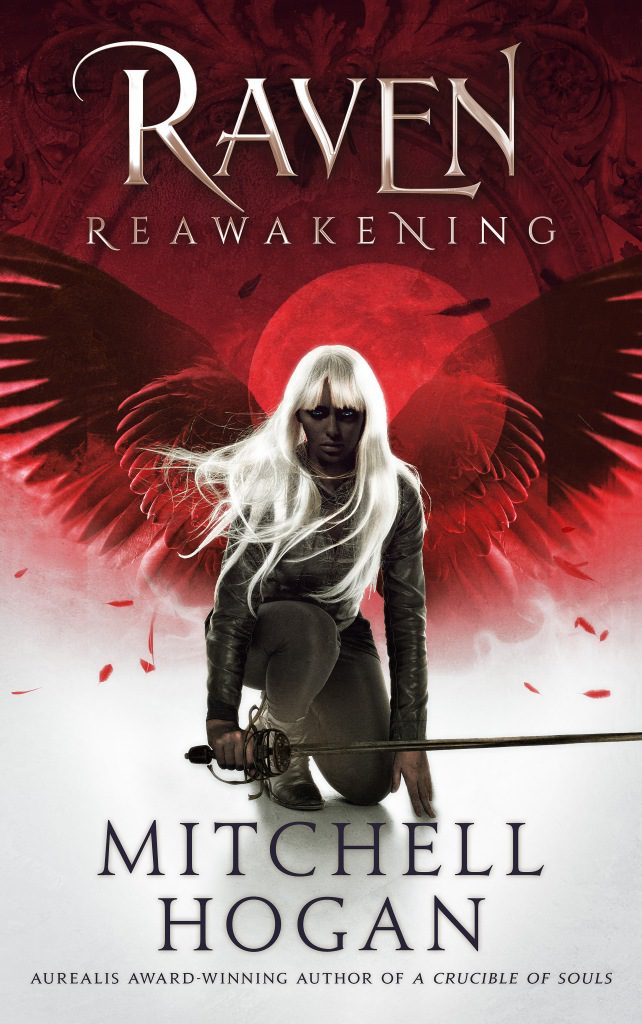 A woman transformed by the blood of demons.
Deadly beyond reckoning.
Raven was once a member of the Grim Hand, a group of demonically altered assassins – until she staged her own death and began a new life free from brutality and murder.
But some secrets refuse to stay buried, and the past is reluctant to loosen its grip on those who hide from it.
When faceless assassins strike, Raven must return to a world of intrigue and violence, if only to save herself. Alone, trapped, and fighting a vengeful enemy that easily outmatches even Raven's demon-hybrid abilities, she is forced to seek help from the man she once loved.
A man with a revelation that will shake Raven to the core and change her world forever.
Make sure to add it to your Goodreads TBR!