Massive thanks to Zamil for allowing us to reveal the cover for Elder Epoch, Book 3 in the Gunmetal Gods Saga.
Before we get to the reveal, Books 1 & 2 in the saga are currently only $0.99! Make sure to grab them while they are HOT HOT HOT! (Click the covers for more info!)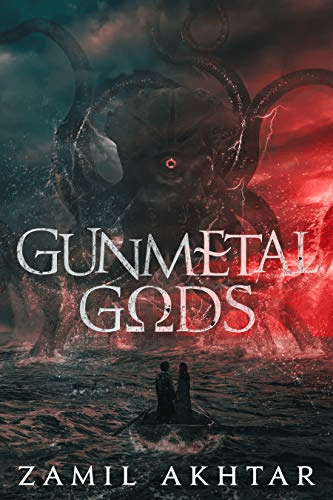 AND
NOW
FOR
THE
REVEAL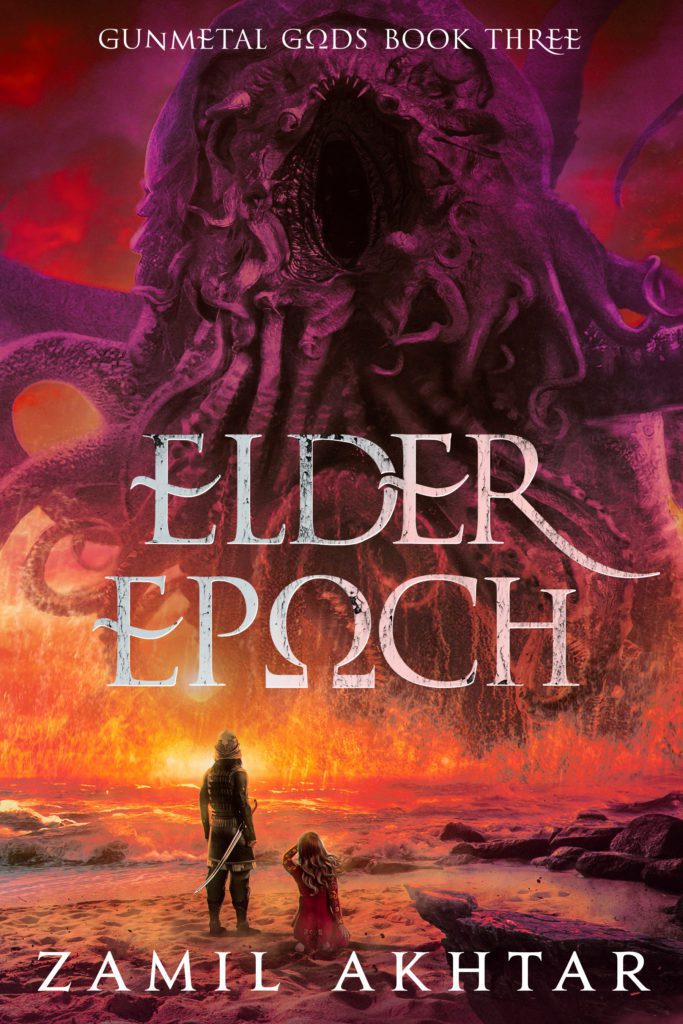 Blurb

Game of Thrones meets Arabian Nights
The protector of the land is dead.
A blood plague infests the soil and sea, eldritch angels vie for dominion over hearts and souls, and holy war boils between four gunpowder empires.
The line between truth and falsehood, the righteous and the wicked, hope and annihilation is buried deep beneath blood-soaked sand.

Editorial Reviews

"An immensely enjoyable read full of deep characterization, a world that feels complete and alive, creatures that are magnificent and terrifying, with tons of action and political intrigue that will keep you up reading late into the night."
― Reedsy ★★★★★

"It's raw and real, full of layers and depth, absolutely gorgeous prose, and characters that leap off the page. An amazing addition to this series, and a must-read."
― Bookworm Blues ★★★★★

"The reader is presented with a mystery that is only fully unraveled in the final pages, and again rises to the tragic heights of Gunmetal Gods."
― Robert DeFrank, author of Star Winds at Dusk ★★★★★

"A fast paced, unpredictable story where the reader gets an impression of vast currents and schemes moving in the background, only a portion of which are visible."
― Phylanthrope ★★★★★

"I love how the writing immerses the reader in a world of djinns, mad gods, tribal politics, exotic cities, harsh countrysides, and blood magic. What a marvelous ride! The author took a lot of chances with this book — defied convention at every turn — and it all pays off."
― Douglas Lumsden, author of a Troll Walks into a Bar ★★★★★

"Outside of the Malazan Book of the Fallen or Iain M. Banks' Culture novels, I can't think of a world or setting that has captured my imagination to this extent."
― Amazon Review ★★★★★
About the Author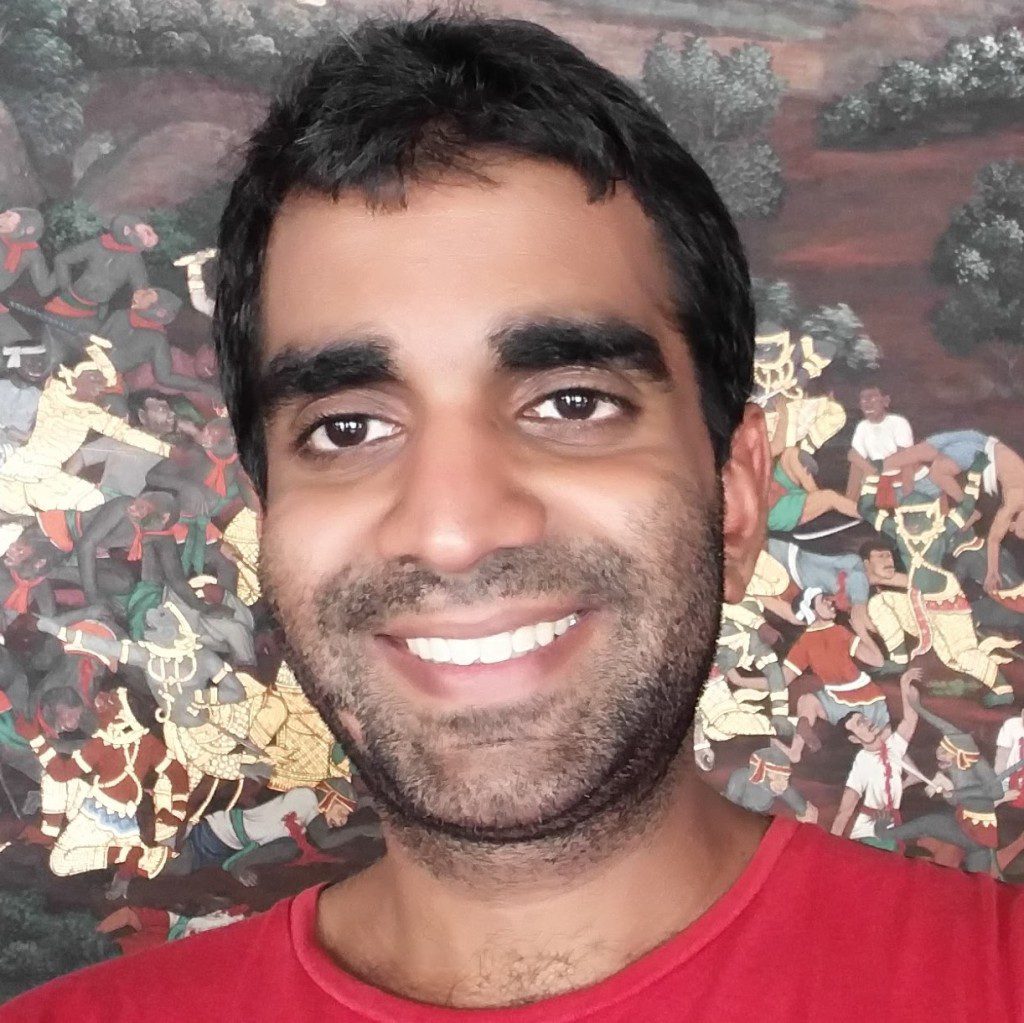 When Zamil was fourteen, he moved from the dry, dune-spotted Arabian peninsula to the hilly, arctic wasteland that is Western Massachusetts. He despises the cold, isn't very fond of the sun, and prefers spending all day indoors mashing the keyboard in the hopes something great will come of it. When not dreaming up dark and fantastical journeys, he enjoys binging horror movies, wasting precious time arguing about international relations on Reddit, and occasionally traveling somewhere exotic. He currently lives in Dubai with his loving wife and his badly-behaved pet rabbit.