Massive thank you to Podium and Wunderkind for allowing FFA to reveal the cover for 'Crystal Awakening (Shattered Legacy #1).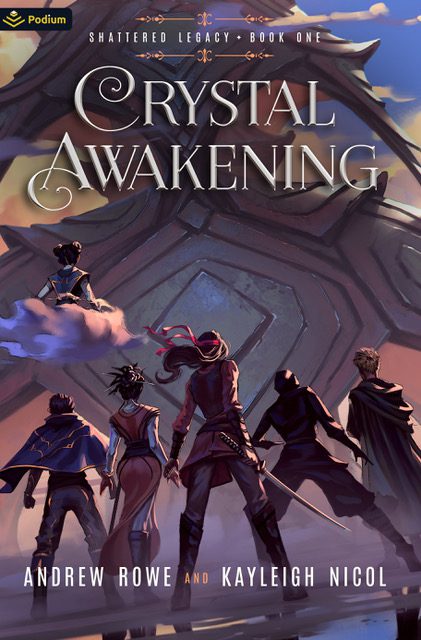 Title: Crystal Awakening
Series: Shattered Legacy #1
Authors: Andrew Rowe, Kayleigh Nicol
Release Date: November 29th, 2022
Genre: Fantasy
Formats: eBook, Audiobook
Page Count: TBD
Audio Length: TBD
Cover Artist: Asur Misoa (https://www.artstation.com/asur-misoa)
Audiobook Narrators: Travis Baldree, Emily Lawrence
Preorder on Audible: Crystal Awakening by Andrew Rowe, Kayleigh Nicol
Blurb
A team of adventurers enters an epic trial of wits, magic, and monsters in this thrilling new fantasy series set within the Arcane Ascension universe.
Parties attempting to claim the treasures of the Tortoise Spire of Dalenos are usually composed of six professional climbers. But following a near-disastrous climb, Team Guiding Star Legacy finds itself two challengers short. With Nieve as the frontline fighter, Sage as the strategist, Lani as the healer, and Emiko as the spellcaster, they need a couple powerful allies to round out the squad.
The first new recruit, Hane, is a fighting and stealth specialist, while the second, Aldis, has quite the talent for teleportation magic. Though their individual reasons for scaling the spire vary—wealth, fame, favor—the team's shared goal is thus: fight, win, ascend, and repeat. All in the hopes of one day making it to the top, where the goddess awaits to grant them the objects of their deepest desires.
To achieve this goal, they must master escalating levels of fire and ice, dangerous creatures, and confounding illusions. Whether facing a threat to their bodies, their magic, or their minds, each of the climbers accepts the risks. And bending the rules is part of the challenge. Some call this cheating; others call it winning.
But no test is ever straightforward. Because Guiding Star Legacy is being judged, and their next contest is one they aren't meant to survive. Ascend or fall, the quest is only just beginning.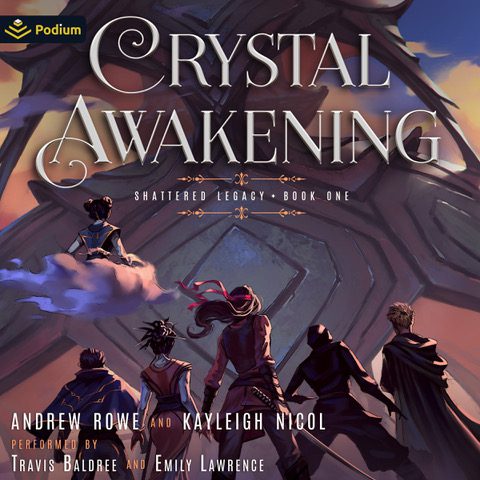 Author Bios
ANDREW: Andrew Rowe was once a professional game designer for awesome companies like Blizzard Entertainment, Cryptic Studios, and Obsidian Entertainment. Nowadays, he's writing full time. When he's not crunching numbers for game balance, he runs live-action role-playing games set in the same universe as his books. In addition, he writes for pen and paper role-playing games.
KAYLEIGH: After earning her Bachelor of Science in Animal Science at Cal Poly Pomona, followed by years of exhausting (but rewarding!) work with many amazing animals, Kayleigh made the unexpected decision to begin writing fantasy books full time. She stays true to her animal background by loving her real pets, digital pets, and strays, and correcting people on their animal facts. After living in various regions around the United States (the Northeast, the Midwest, California, and Texas) Kayleigh has come to believe that a home is where and what you make it.
Websites
Social Handles