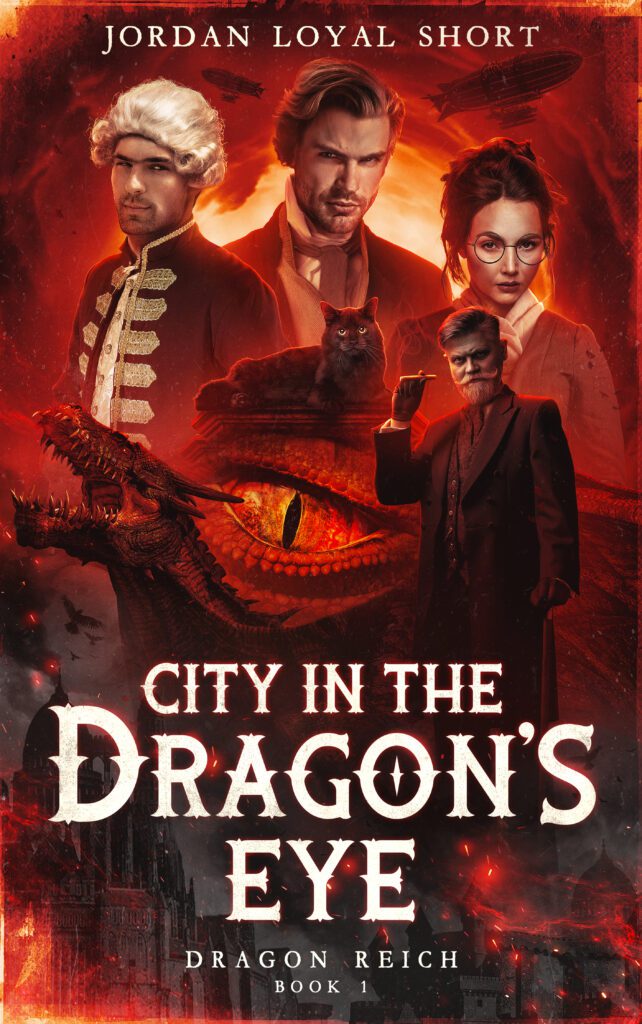 Title: City in the Dragon's Eye
Series: Dragon Reich, Book 1
Author: Jordan Loyal Short
Release Date: 02/12/2024
Cover Artist: Trif Book Design | Website

Blurb
Viktor's magic is turning him into a dragon. And it's not pretty.
To save his friends from a deadly ambush, Viktor drew too deeply on the power of the Dragon Well, and now a magical tumor has begun to change him, one scale at a time.
Viktor sets off on a quest for a cure that will lead him to a remote sanitarium. Here, he will uncover a mad doctor's strange experiments, a very stubborn dwarf, and rumors of an ancient mirror that may hold the key to Viktor's very survival.
As a secret society of dragon fanatics closes in, Viktor must choose between the power his transformation offers, and the hope of finding a cure.
To the fabled Tyrant's Tomb, Viktor races the mysterious Thule Society, where deadly traps and cryptic puzzles protect a treasure of unspeakable power. With every heartbeat the tumor's corruption spreads. Can a court dandy and a disgraced scholar help Viktor find his cure? Or is it too late to save the city from a mad doctor's dark designs?
Request Arc Copies: jordan@jordanloyalshort.com
About the Author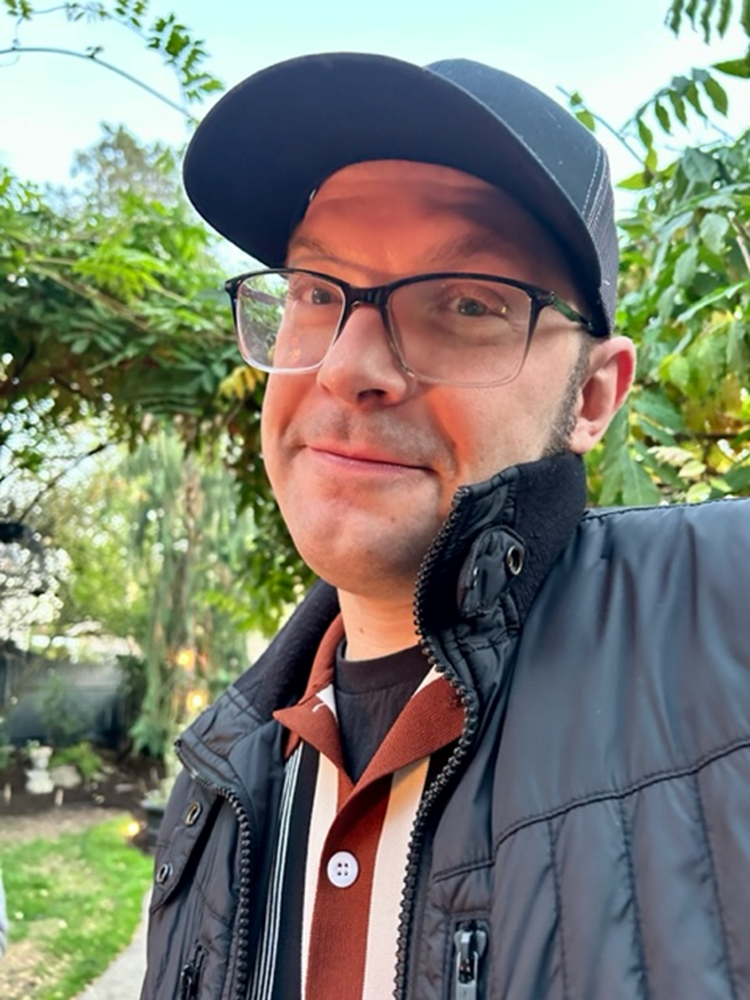 Jordan Loyal Short is an avid gamer, a couch potato, and a bartender on the weekends. Despite these obvious failings he considers himself quite happy, living in the suburbs with his wife, Rishelle, and his dog, Gracie. He's written three novels: The Skald's Black Verse, The Weeping Sigil, and Travels in the Dark. These books were a scosh grimdark, and it turned out very few people wanted to read books with infanticide in the first chapter. So Jordan set out to write a book with dragons where zero babies were murdered. Could it even be done? Jordan is proud to say that yes, zero babies were harmed during the writing of this novel. The same cannot be said for the dragons.
Social Links:
            Website: jordanloyalshort.com
Insta: jordanloyalshort
            Twitter: @jordanloyalshor
            Facebook: facebook.com/jordanloyalshort
            Bluesky: @jordanloyalshort.bsky.social