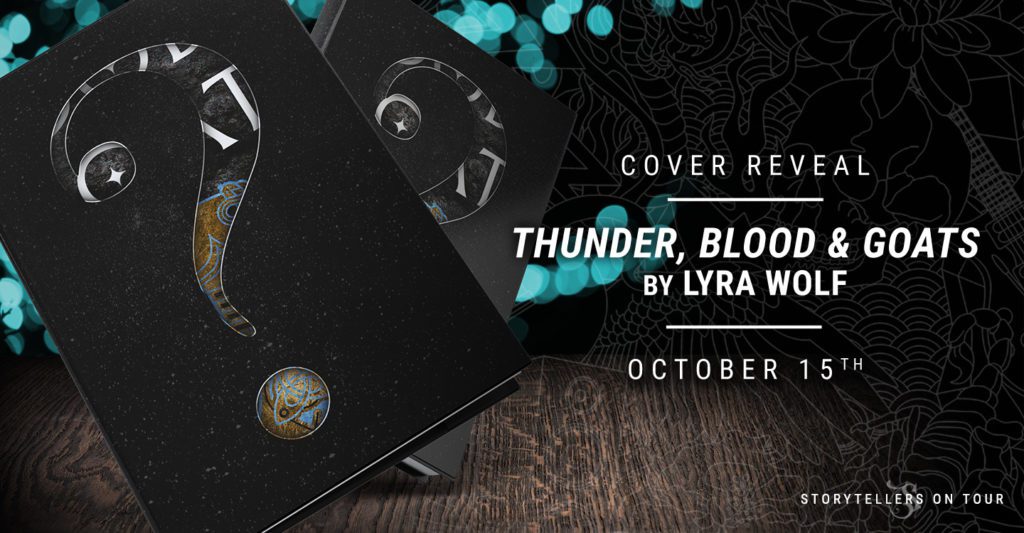 Thanks to Justine and Timy over at Storytellers on Tour for allowing us here on FanFiAddict to join the Cover Reveal Blitz for Thunder, Blood & Goats. Also, an enormous shoutout to Lyra on her upcoming release!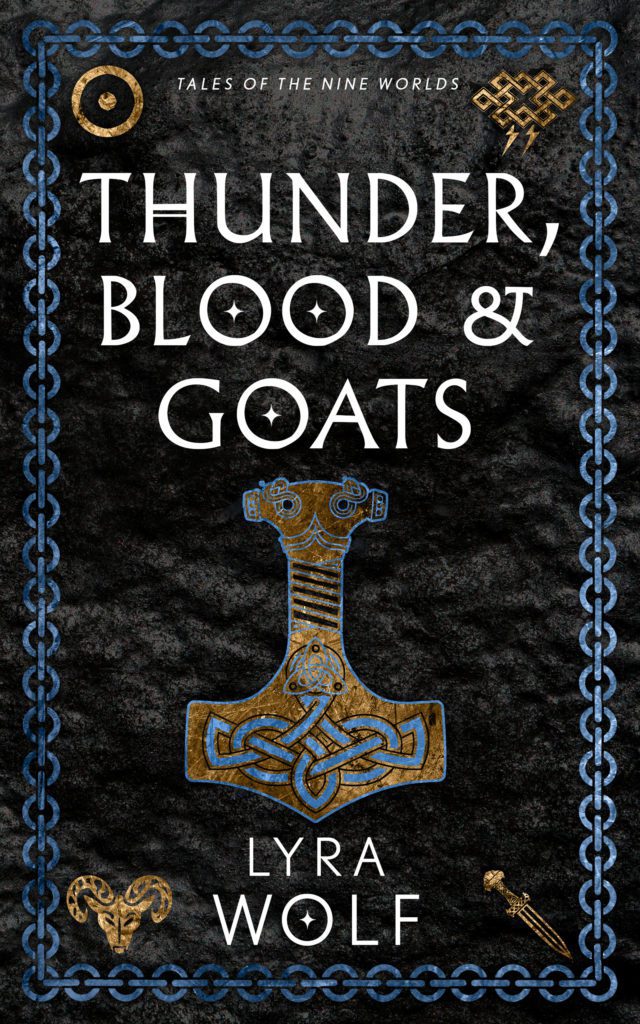 Book Information
Thunder, Blood & Goats by Lyra Wolf
Series: Tales of the Nine Worlds
Published: November 9, 2021 by Ravenwell Press
Genre: Norse Fantasy, Action & Adventure, LGBTQ+ Fantasy
Book Cover Art: Dominic Forbes (http://www.dominicforbes.co.uk/)
Goodreads: https://www.goodreads.com/book/show/58912434-thunder-blood-and-goats
Buy Now: http://mybook.to/thunderbloodgoats
Book Blurb
Killing one measly dragon wasn't supposed to be a problem.
It seemed like a good choice, if not practically heroic, to join Thor on a quick mission to rid the realm of Alfheim of a minor dragon infestation. It all goes wrong when Thor insists on bringing the goats. And then it gets worse when Elénaril—an elf with an attitude and a crossbow—steps on the scene.
Loki finds her absolutely charming. And so does Odin. He craves Elénaril for his army in Valhalla. Loki sees this as a (second) chance to secure his place in Asgard and impress the gods.
He wants to show them he isn't as bad as they say.
But if Loki does what Odin wishes, it might not necessarily prove he isn't as bad as they say, but prove that he is.
Author Information
Lyra Wolf is a Swiss-American author of fantasy and mythic fiction.
Raised in Indiana, home to a billion corn mazes, she now lives in Central Florida, home to a billion mosquitoes. She enjoys drinking espresso, wandering through old city streets, and being tragically drawn to 18th century rogues.
When Lyra isn't fulfilling the wishes of her overly demanding Chihuahua, you can find her writing about other worlds and the complicated people who live there.
Lyra has earned a B.A. in History and M.A. in English.
Website: https://lyrawolf.com/
Twitter: http://twitter.com/lyrawolfauthor
Facebook: http://facebook.com/lyrawolfauthor
Instagram: http://instagram.com/lyrawolfauthor