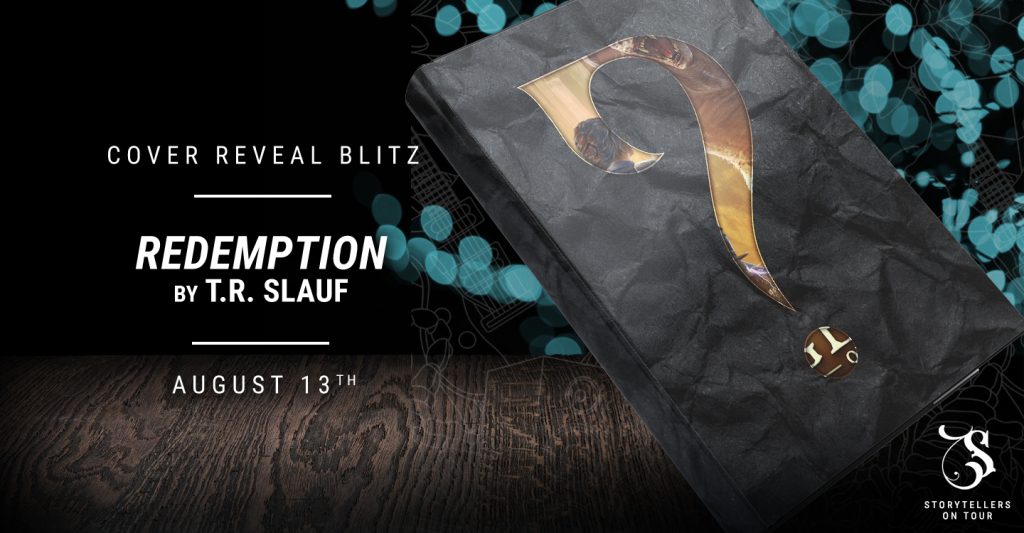 ---
Thanks to Justine and Timy over at Storytellers on Tour for allowing us here on FanFiAddict to join the Cover Reveal Blitz for Redemption. Also, an enormous shoutout to T.R. on their upcoming release!
---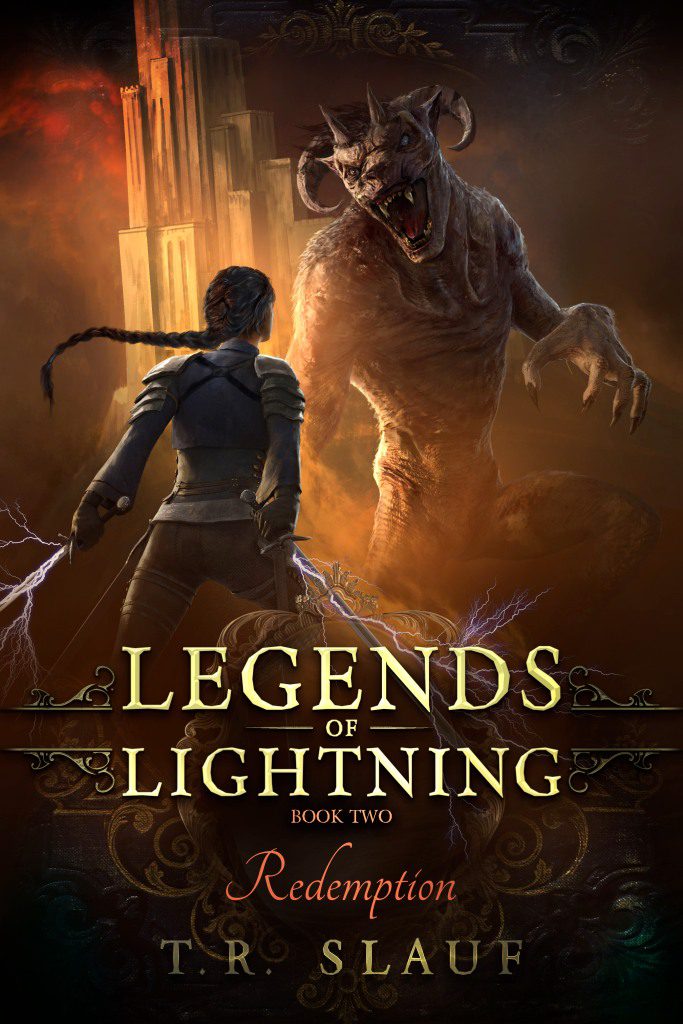 Book Information
Redemption by T.R. Slauf
Series: Legends of Lightning (#2)
Published: November 2021
Genre: Dark Fantasy, Sword and Sorcery, Fairytale Mash-Up, Fairytale Retelling, Epic Fantasy
Cover by: Jeff Brown (https://www.jeffbrowngraphics.com)
Legends of Lightning Playlist: https://open.spotify.com/playlist/49S3AfkMzU0zn4h9JTrKqy?si=22e0542ec381454d
---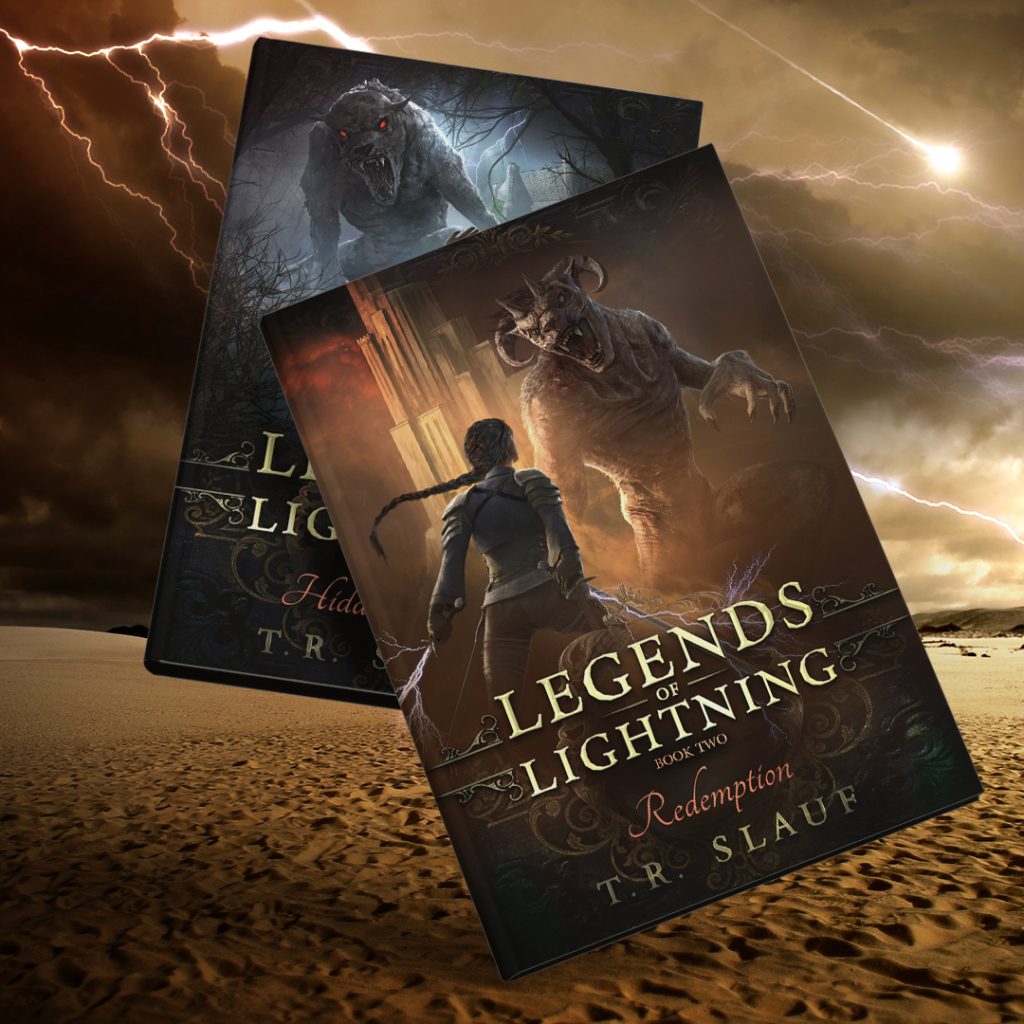 Book Blurb
"Blood seems to be the only thing flowing in this Realm. The day I found out the truth of who I was, was the day I died."
"Sometimes you must die so you can be re-born."
Esther escaped the horrors of Castle Rose, but at a cost. Believing her lost guide is still alive deep in the bowls of Adam's dungeons, she aims to save him, but the other Huntsman are not so sure he's alive… Desperate to rescue Oisin, Esther makes tempestuous allegiances with dangerous foes. Walking a fine line between enemies and allies, life and death, she rages war against the monsters of the Hidden Realm.
Esther's journey continues in this heart wrenching sequel as she navigates the politics and grudges of ageless Queens. By night, she's haunted by what she's seen fighting in a war that was never hers. What she's done to survive in the Hidden Realm will haunt her forever and she's terrified of losing herself in the darkness without a star to guide her. Will Esther be able to save Oisin and the lands before the shadows of her mind overtake her spirit?
---
Author Information
I have always been torn between two halves of myself; one half revels in all things scientific and longs to explore the secrets of the universe, while the other half finds solace and excitement within the arts. When it came time to choose a college degree, I put aside my creative hobbies and perused a career path in biochemistry. For me, college was an expensive privilege, thus I decided a degree within STEM was the most logical route for my costly investments. Through my years in college, I still tried to enjoy the arts, reading novels and drawing in my sketchbooks when time permitted.
Five long years later, I graduated from Michigan State University with a Bachelor of Science in biochemistry and molecular biology. I immediately began working full time in an academic research lab, it was miserable. I quickly grew weary and depressed in the toxic and hostile work environment created by our supervisor. I began interviewing for other jobs and exploring my creative hobbies again when my congenital heart condition required me to have another open-heart surgery.
In the months before my operation, I became determined to finish my first novel; I had started and abandoned several over the years. Once I was well enough, I continued writing during my recovery. Nine months after my operation, I left my job at the research lab and invested more of myself in my novel. It wasn't an easy transition, and it did not happen over-night, but I decided to start a new career as a novelist.
Now I am happily living in the city of Cincinnati with my spouse and am proud to share my novels with you! I hope you enjoy reading these stories as much as I enjoyed bringing it to life. I am eager to hear your thoughts, please leave reviews, follow me on Instagram, or contact me directly. I look forward to sharing many more stories with you in the future.
---
Author Links
Website: https://www.trslauf.com
Instagram: https://www.instagram.com/T.R.Slauf/
Goodreads: https://www.goodreads.com/trslauf
Barnes & Noble: https://www.barnesandnoble.com/s/%22T.R.%20Slauf%22
Amazon:https://www.amazon.com/T-R-Slauf/e/B0893QBHMJ
---