Book Blurb
The obsidian path is in ruins.
Abandoned by his god and chained in the bilge of Iremaire's war galley, Khraen has lost everything.
His only friend is dead, his wife beheaded and thrown into the ocean.
In an act of true self-destruction, a shard of Khraen's heart stalks the islands destroying the others.
His sword calls him home to PalTaq, where it all began.
Only there can Khraen find an end to sorrow.
Cover art. Yikes.
On the one hand, I should pick my cover art based entirely on what will sell books. What are today's trends? Simple graphics capturing the feel of the book? One of those manipulated photo covers showing attractive people with great hair, tight pants, and washboard abs? Are crows still hot this year?
Or should I save money and bust out my crayons?
Here's the thing: I don't care about any of that. I'm not saying that I don't care if my books sell. I care. I really care.
But these books are my babies. They're me sharing the dark and twisted parts of myself with the world. Or at least that little bit of the world that is interested in reading them. And so, I don't care what the reader wants. Each book I self-publish is a part of me and it's going to reflect that. Mirrors. <shudder> Can't trust 'em.
Anyway.
Here is what I want: I want a piece of art that captures a moment in the story. It doesn't have to be exact, and I know enough to stay out of my artist's way. I want a piece of art I can have blown up and printed on stretched canvas, mounted in a gallery box, and hung in my home. I want to walk past it every day and be happy.
This is the fifth book cover Felix Ortiz (art god) has done for me, if you're don't count the hardcover versions. He's also done a pile of interior illustrations, some of which will appear in this release. We've honed our process since those early days, and he has earned my trust over and over.
For the last couple of books, I've sent Felix descriptions of a couple of scenes I think will work as covers. In each case, I tell him which one I like the most and he tells me why it's a terrible choice. Then he does a rough sketch of the scene he wants to do, and I agree that his is better.
This was no exception.
Here are a few sneak peeks at the process leading to the final.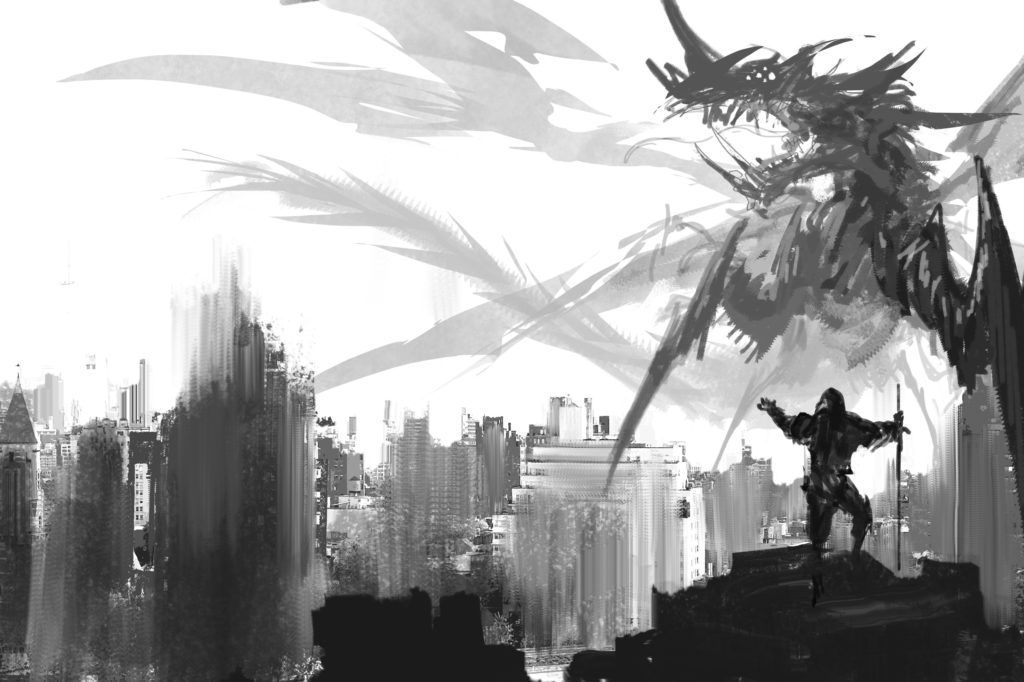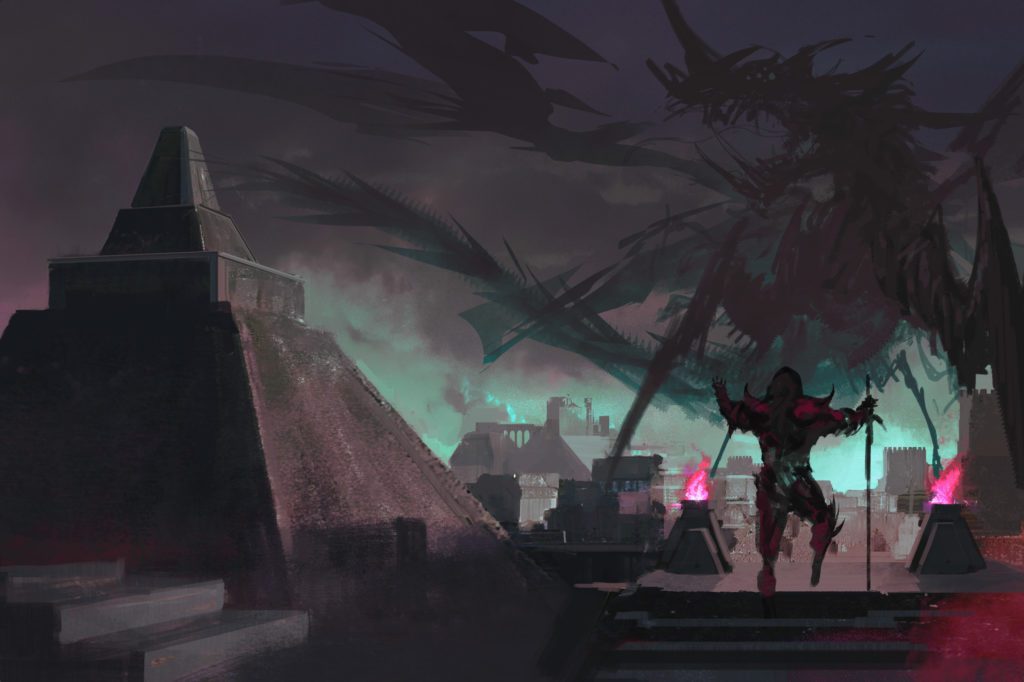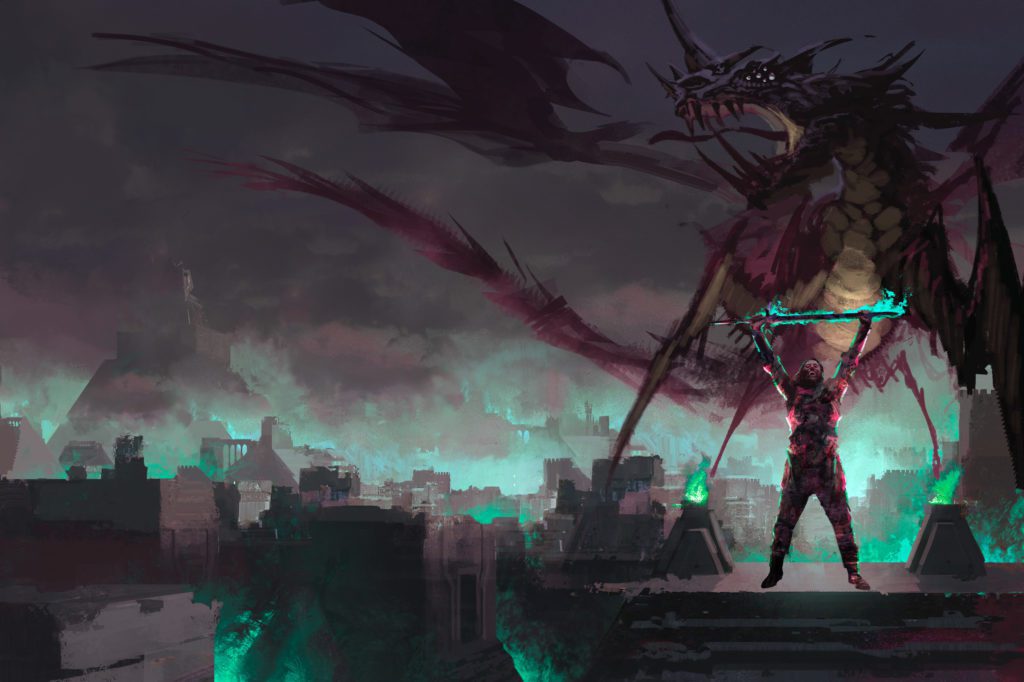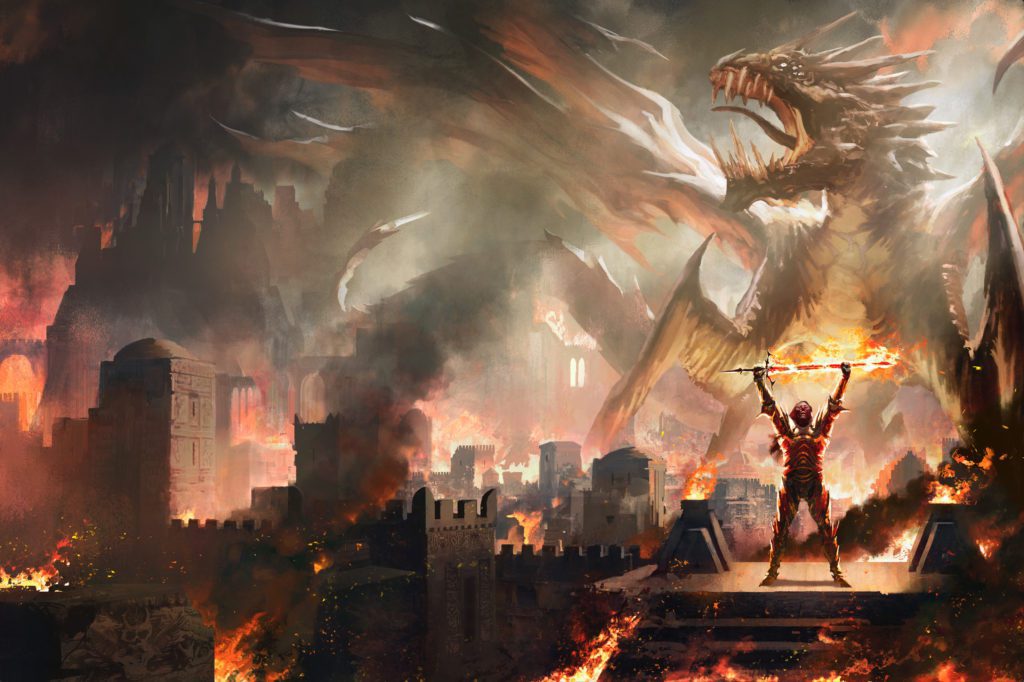 And finally, with typography: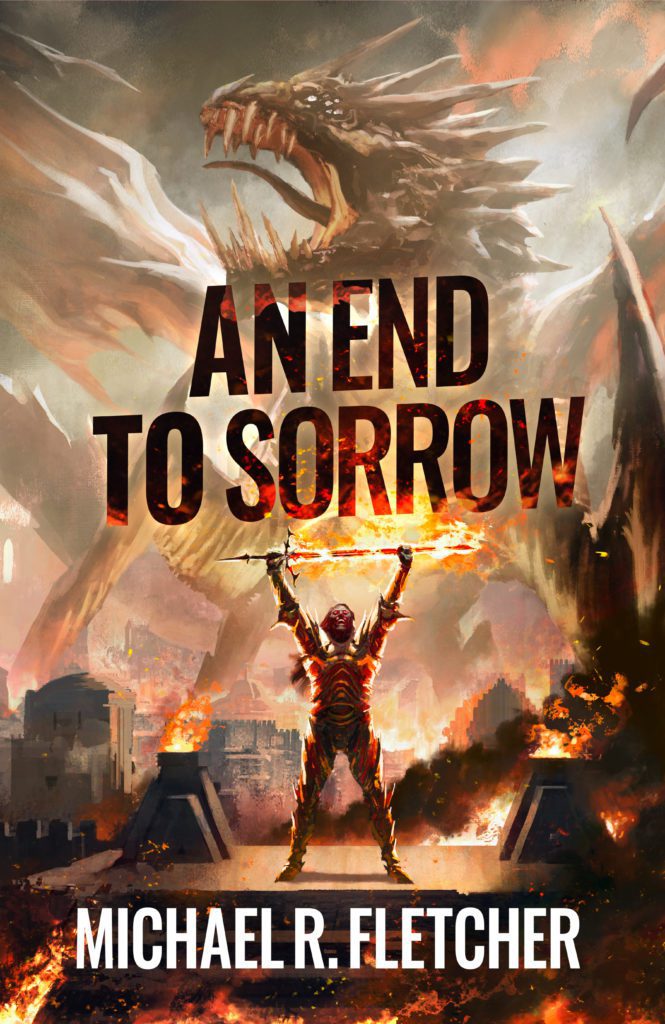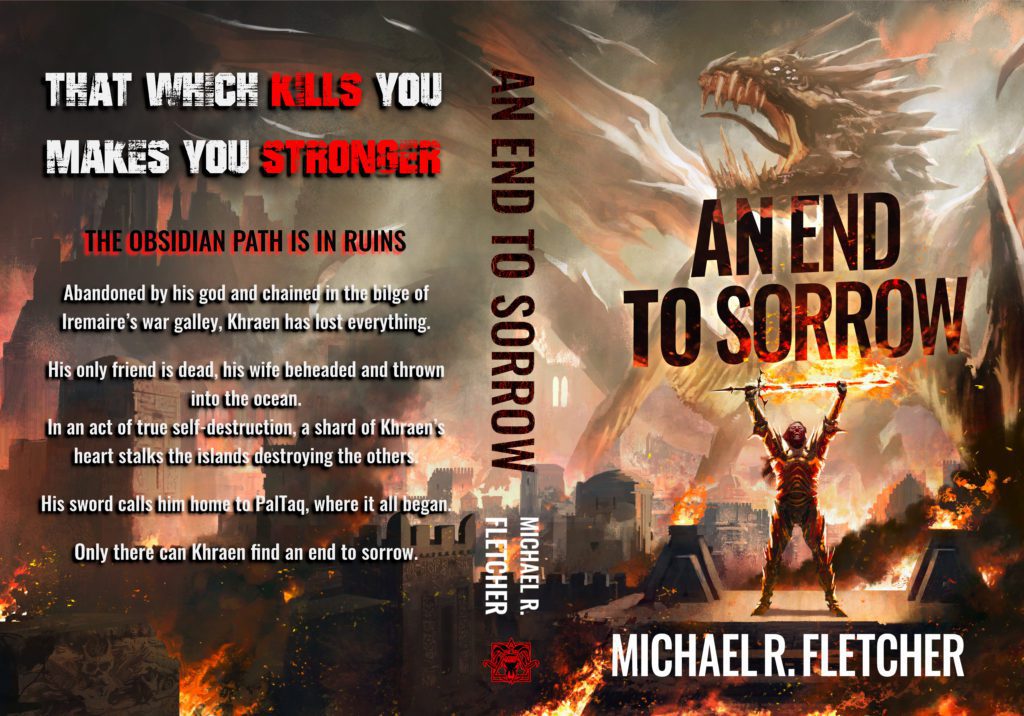 Release Date: May 15, 2022
Website: http://michaelrfletcher.com/
Twitter: @FletcherMR
Facebutt: https://www.facebook.com/MichaelRFletcher
Instagram: fletcher_michael_r