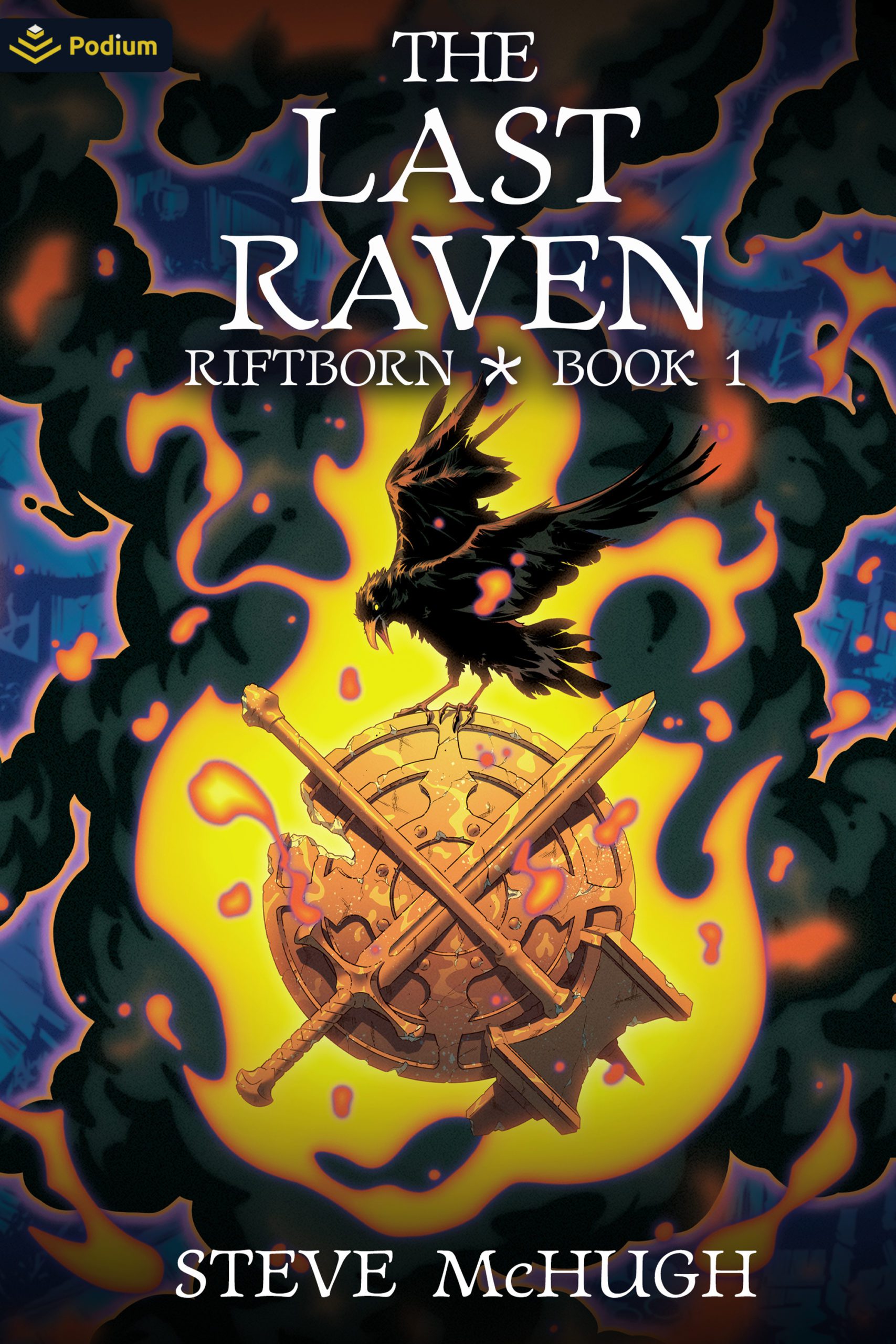 Rating: 8.5/10
Synopsis
Lucas is a riftborn fighter bent on vengeance in this thrilling urban fantasy/detective noir series from the bestselling author of the Hellequin Chronicles.
The peace between the rift and humanity has always been tenuous. It's up to the Guilds to protect it, removing whomever—or whatever—poses a threat, whether human or rift-fused. Lucas Rurik used to be part of the Raven Guild. That is, until someone murdered all of its members—except for him.
That was seven years ago. Now, Lucas keeps to himself, avoiding getting too close to anyone lest they become targets themselves. But when one of his oldest friends at the Rift-Crime Unit calls upon him for help with a case that's already taken down people who mean a lot to him, Lucas can't resist stepping back into the fray.
Something is killing FBI and RCU agents alike—something unlike anything Lucas has ever seen before, on Earth or in the Rift. Even more concerning, the gruesome assaults seem to be linked to Dr. Callie Mitchell, a depraved and disturbed individual who treats the rift-fused like her own personal lab rats.
And when someone Lucas thought he could trust turns on him, he realizes these killings aren't just the random attacks of some terrifying new kind of fiend. They're connected to whoever killed off his Guild all those years ago—and that's something Lucas just can't let lie . . .
Review
The Last Raven is an action and fantasy filled take on the old school detective noir genre that looks into an alternate modern earth where some individuals become a "new" class of beings called riftborn, oh, and they have to die first to do so. If you love mysteries but are tired of the norm and are craving exciting one on one (sometimes one on five or more!) action scenes then this might just be the story for you. Let me share with you a few other reasons why you should pick this book up!
It might be a tad cliche but the protagonist of this story is an older gentleman named Lucas, who has left his detective duties due to a trama he has kept to himself. Yet, when an old friend comes looking for his aid he's forced to step back into his old detective role once more. Sound same old same old? Well did I mention he is at least one thousand years old and belongs to the riftborn?
Steve McHugh has done a fantastic job making a book that feels and reminds me of a classic detective noir but has been successfully dipped into a vat of fantasy to create a unique and exciting story. This is all done successfully through the eyes of Lucas. Overall I felt that Lucas was a great character. While he sometimes came across as the stereotypical detective trope this ultimately helped pull me into a familiar story while also allowing me to be sucked into this new world of riftborn that I loved. Not to mention, no matter whether the character was human or riftborn I felt like McHugh gave each character the same amount of thought and life they deserved.
When it comes to the world building of this story I loved it. As mentioned in the synopsis this is an urban fantasy which is clearly seen in the story. Most of the story takes place in our modern world so we see things happening in office spaces, storage facilities, etc. Yet, there is also a second dimension called the Rift that the reader gets to explore as well as the MC goes back and forth between it. I found this super interesting and wished more time had been spent there because the Rift feels like a haven but also has its nightmares.
The story was a typical noir story from a broad prospective. I won't giveaway details of the plot but I would like to mention a few negatives that I found. While the components of the story were well done and fun to read, I do wish there had been a little more surprises throughout. I found many of the big moments fairly predictable including the big ending. It would have been nice to have the more traditional noir surprise reveal at the end. But overall it was an enjoyable and well executed story.
Finally let's talk about the themes in this novel. Some of the major themes I noticed are: power and money can corrupt anyone anywhere; just because someone is born different doesn't mean they are any different on the inside than anyone else; just because one individual betrays you doesn't mean everyone in your life will; true healing requires us to take a deep look inside ourselves and focus on the future. These are just a few themes I saw. In fact, the Rift itself had a lot of themes that I will refrain from including here just for the sake of not revealing to much for you. However, smaller themes include: friendship, trust, wisdom, patience, believing in oneself, loss, and death.
If you can't tell from this review so far, I really enjoyed The Last Raven. Steve McHugh has released a great introduction to an exciting new series. I honestly cannot wait for book 2 and believe you should give this book a try to help make book 2 a possibility! If this story sounds interesting to you definitely give it a read! You won't regret it.
Let me end by saying thank you to Escapist Book Co. for letting me participate in their book tour for The Last Raven! It was an honor and a joy getting to read this book!