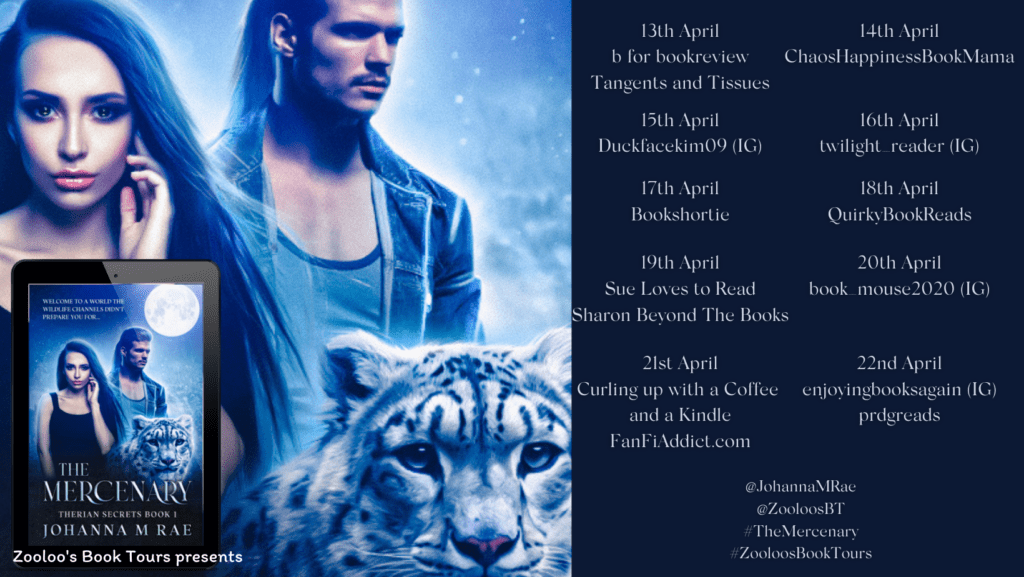 Happy Book Tour Day, friends! The book I am presenting today is The Mercenary, which is the first in Johanna M. Rae's Therian Secrets series. Many thanks to Zoe with Zooloo's Book Tours for bringing me along on this one.

Now, let's get to the goodies!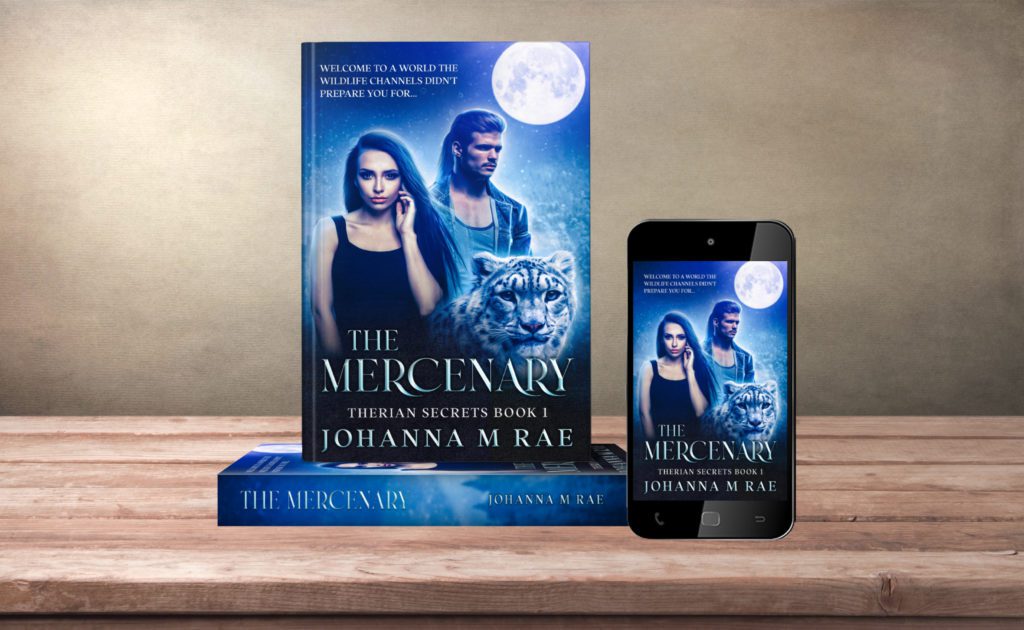 Synopsis
What if everything you thought you knew about society was wrong?

Jodie Fletcher's world is rocked on its axis when she stumbles into the knowledge that shape shifters are real. Not only that, but they have their own parallel justice system, which is endorsed by governments worldwide. Jodie is drowning in a world she no longer understands and to top it all off, there is a target on her back. The only thing it seems she can count on is the leopard-shifter who has taken it upon himself to protect her. With their connection deepening after each encounter, and danger ever present around them, decisions need to be made. Can they find a way to bridge the divide between their two worlds?
Review
The Mercenary is a novel that consists of many intriguing aspects, including warring shape shifters, family drama, romance, and political intrigue. The story follows Jodie as she meets and falls in love with Danny, her new boyfriend. When it turns out he can shape shift into a leopard, Jodie doesn't know what to think. The storyline focuses on her as she tries to navigate Danny's world of violence and mayhem, while also finding her way through her own – which includes a group of drama-inducing friends and an alcoholic brother.

I really enjoyed how the author layered the suspense in the narrative by introducing so many different elements to the plot. As one can imagine, with everything coming down on Jodie all at once she is quite emotional, and the reader is exposed to that through a running dialogue of her thoughts. It is quite effective, and I could feel the emotions of the moment. Sometimes head over heels in love, others unsure. There are instances where one can feel how worried she is over Danny's actions (or her brother's), and other times her confident and brashness shine through. It is a bit of a whirlwind.

As far as the shape-shifter medium, combined with the pack-type atmosphere and the romance, it definitely gave off Twilight vibes. No vampires, of course, as these shifters are animal-focused, but similar in a lot of ways.

The Mercenary is an interesting read with a lot of suspense written into the narrative. I suspect fans of the Twilight series would enjoy this book, as well those who like their fantasy with a bit of romance and full of drama.
About the Author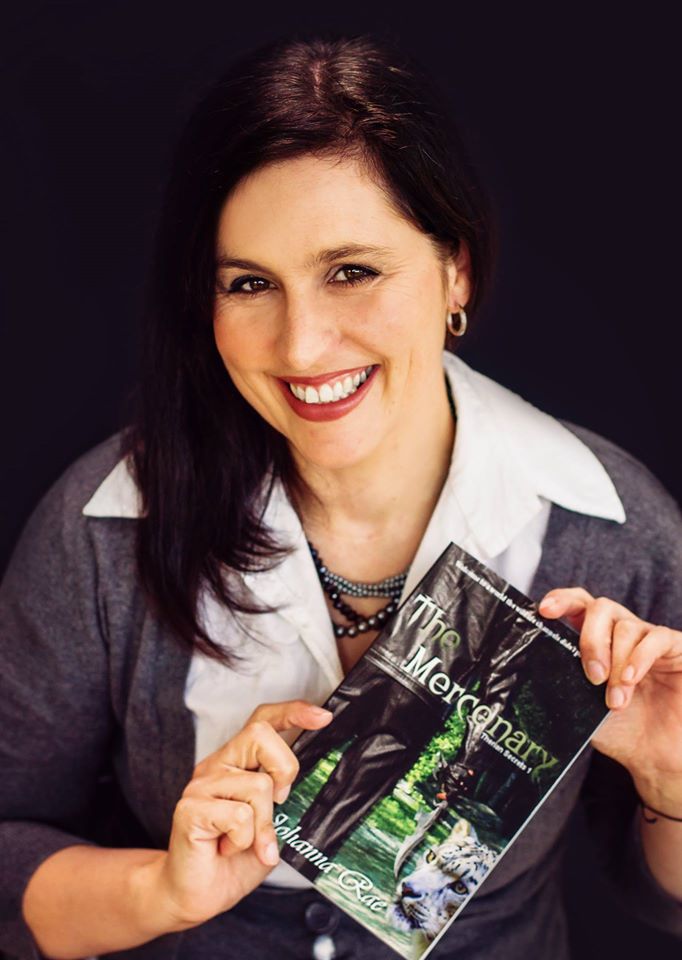 Author Johanna M Rae is a former fashion designer and married mother of three. She lives in Hamilton, NZ, with her family and two gorgeous ragdoll cats: Macchiato (Macky) and Smudge. Balancing the needs of three sporty and musically inclined teenagers and her writing schedule doesn't always leave much time for leisure, but in the quiet moments, Johanna can be found crocheting up a storm or nursing her caffeine addiction. She is partway through writing a shapeshifter series called Therian Secrets. The first four books are available at Amazon and selected online retailers, while book five is due for release in 2021. Johanna also has an urban fantasy series called Immortal Trinity, currently consisting of two books. The third is due out in 2022. Johanna has also written a stand alone novel called Alpha Stray, which was her NaNoWriMo project; and two poetry collections. There are a few other stories in the works, which she plans to publish in the near future. Until then, there is coffee to be had…

Follow her at:
Facebook: https://www.facebook.com/JohannaMRae/
Instagram: https://www.instagram.com/johanna.m.rae/
Twitter: https://twitter.com/JohannaMRae
Website: www.johannamraeauthor.com