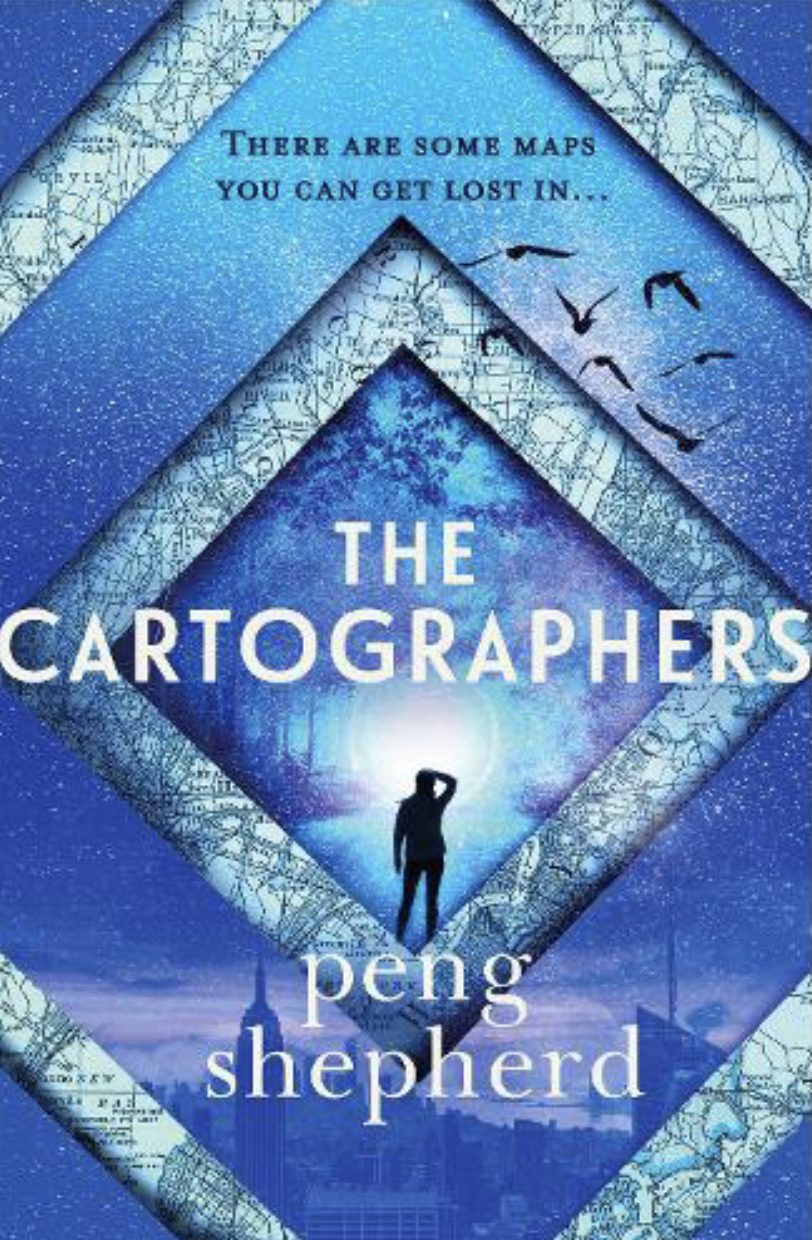 Rating: 10/10
Synopsis
Some places you won't find on any maps.
Others, are only on maps…
Nell Young has lived her life in and around maps. Her father, Dr David Young, was one of the most respected cartographers in the world. He's also just been found dead — in his office at the New York Public Library.
Nell hadn't spoken to him in years — ever since he fired her after an argument over a seemingly worthless highway roadside map. A map which was mass-produced — and every copy of which is being found and destroyed.
But why?
Answering that question will take Nell on a dangerous journey into the heart of a conspiracy beyond belief, a secret about her family, and the true power that lies in maps…
Review
The Cartographers is a beautifully balanced mystery that's sure to map its way to your heart.
It begins from a niche perspective of a family of mapmakers, but soon blooms into a relatable and universal exploration of loss, hope, family, togetherness, and belonging. It has everything: mystery, intrigue, romance, grief, a cracking concept, and at its heart, a determined cartographer called Nell.
Nell is easy to root for. She's strong-willed with a heart of gold, and she really does take a journey through the book. From the first spark of tragedy when her estranged father is found dead, to her rekindling of a lost love, there's something cathartic to be found in the secrets the book keeps hidden, the secrets burning away at Nell until she discovers the truth about the world and the truth about herself. The magic of The Cartographers lies in the way the story reveals those secrets.
There are two main plot strands that run through the book, both centred around a mysterious map. One is Nell's story in the present day as she seeks to understand why this controversial, seemingly worthless map drove her away from her father. And the other is told from the perspective of her father's friends, detailing incidents from years before, revealing clues as to the bigger picture and what's really going on. Nell's quest for answers casts her in the role of detective, doggedly pursuing the truth, and her father's old friends are the witnesses and suspects. It's an expertly paced mystery, and the places this map will take you are as fantastic as you hope for.
There are a few illustrations and technical drawings contained in the book, along with a distinct compass rose. These extra flourishes really highlight what's so wonderful about The Cartographers. Taken without the narrative, these maps are little more than cold, sterile blueprints. But in the context of the story, they're a clue, a message, a memory, a portal, a treasure. They're warm and inviting, and they possess a magic that can't really be translated in any other way. If you love maps, you'll love them even more after reading this. And if you've never even thought about the beauty of maps before, this book will get you seeing them in a totally new light. But this story isn't really about the maps. It's about relationships and people and what brings us together. And in that regard, it absolutely succeeds.
There's so much this book gets right. Like any good map, you're aware of the destination this book is leading you towards, but the way it takes you there is very pretty indeed. If you follow the twists and turns in the road, you'll discover some poignant and revelatory sights, and by the time you arrive at the end, you'll feel very, very glad for having taken the trip.

Published by Orion Books
Available now