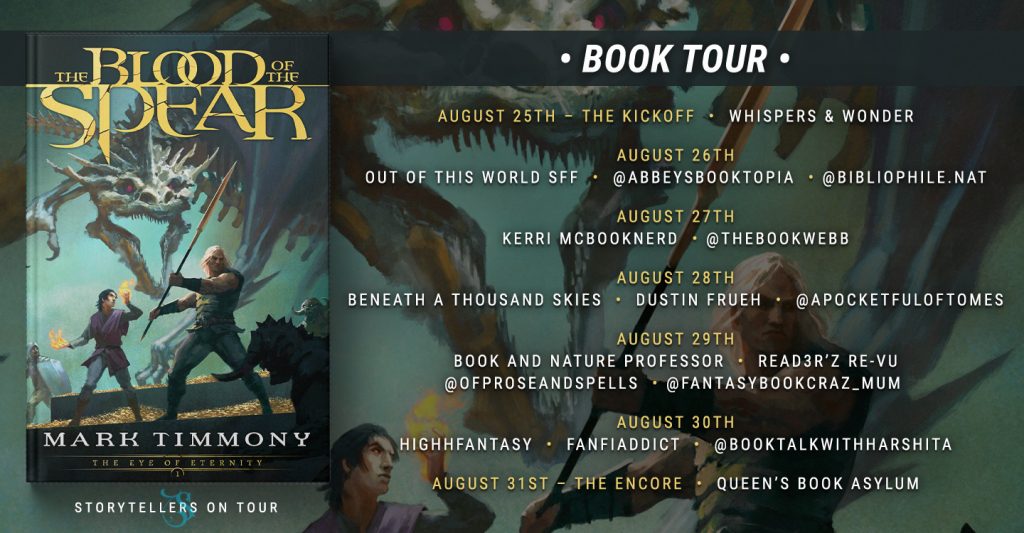 ---
Hello and welcome to FanFiAddict's stop on the book tour for Mark Timmony's The Blood of the Spear (The Eye of Eternity #1). We want to thank Justine & Timy @ Storytellers on Tour for letting us be involved, and a big shoutout to Mark on this fantastic epic of a novell!
Below, you will find information on the book and author, the prologue sample chapter, links so you can grab yourself a copy, and a GIVEAWAYYYYYYY!
While you are here, make sure to check out Blaise's 8.0/10 review here!
---
Book Information
The Blood of the Spear by Mark Timmony
Series: The Eye of Eternity (#1)
Published: May 3, 2021
Genre: Epic Fantasy
Pages: 600
---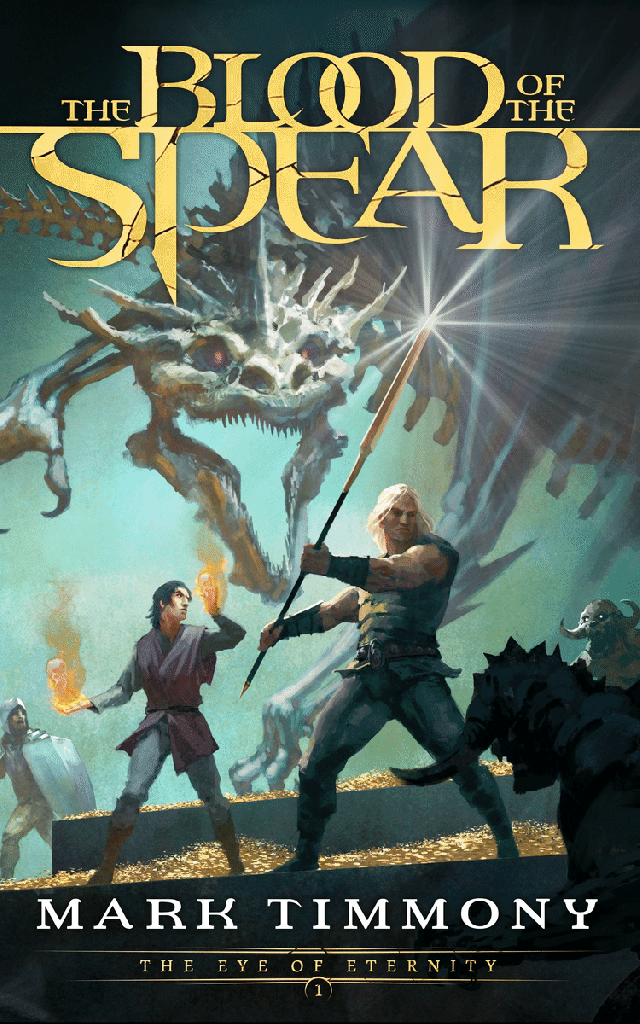 Book Blurb
Two brothers. One prophecy. A world in peril.
When Kaiel loses his chance to become part of the legendary Daemon Hunters, joining the Bronze Guard mercenaries seems like the logical alternative. It is an opportunity to put his training to use and, more importantly, as the company is currently in the employ of Prince Alesandr, it will allow him to keep an eye on his younger brother, Darien, who's determined to follow his dream of becoming a Ciralys magic-user.
But the broken continent of Athmay still bears the scars of the war between the Summoners some three-thousand years ago, and an unexpected battle with a daemon – a remnant of that ancient war – reveals the brothers' connection to a forbidden bloodline. Soon they find themselves on the run from the prince, daemonic hordes, and a prophecy that could break the world anew.
---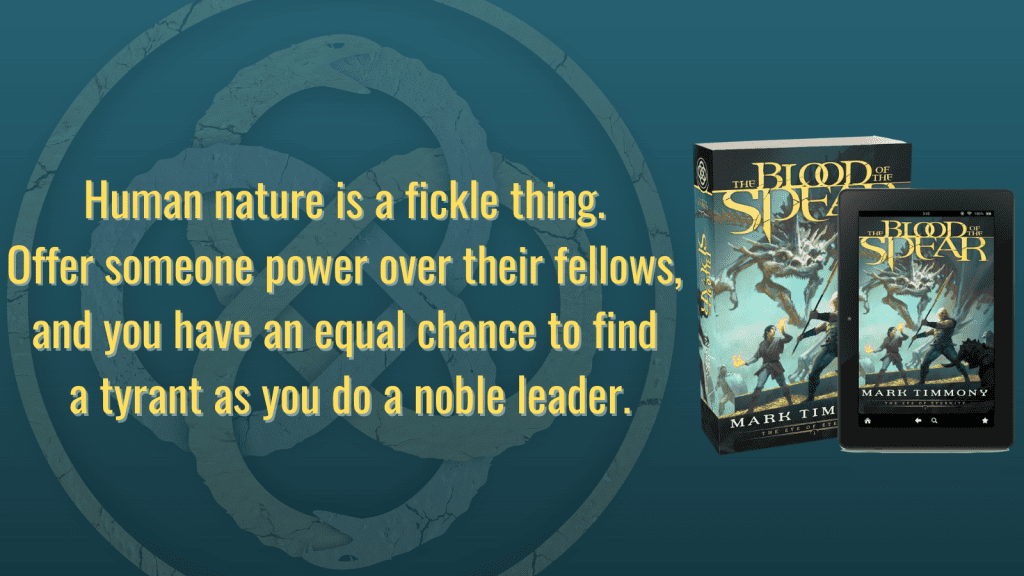 ---
Prologue
Tides of Prophecy
TAMERON'S WARDS SHIMMERED on the air as heat enveloped him, and his vision swam from the smell of sulphur until a secondary ward cleared the air. Thunder rolled overhead. He glanced up, eyeing the light show as a greater daemon struggled to push its way through the veil. Voidfire bled through the tear in the sky, purple, indigo and azure, but nothing else. The tear stabilised and faded even as he watched. The daemon—possibly one of the great Chakrigel—was too large to force its way through without a Sahrin to assist it. And no Sahrin—no Summoner—had been suffered to live in centuries to summon one.
He dropped his gaze, eyes adjusting to the red glow of the lava, the rock walls around him pitch black.
"Hal'iren," he said, naming the place. He eyed the walls of the volcano that now occupied the site of the once glorious city. "How far you have fallen."
Tameron had not returned since he and the others had broken free of their prisons. Broken free was not entirely accurate. Not when doing so required one to shed the body you were born with.
The dull ruby glow offered little in the way of illumination, but he could make out the rift, glistening in the air like oil on water. An abnormality in the natural fabric of the world. With an involuntary swallow, Tameron pushed past his fear and made his way towards the breach.
He stopped before the rent in the air, the doorway that led to his prison, and made a show of straightening his tailored long coat. Sweat broke out on his nape that had nothing to do with the temperature.
Tameron took a breath; cursing his hesitation, he stepped into the rift. And screamed.
Dragged across time and space, his body twisted, stretched. Pain washed over him like razor-sharp knives scoring his flesh. Molten light eviscerated thought and stabbed his soul with shards of ethereal glass.
Tameron screamed, his throat burning, body breaking down. But slowly, agonisingly, he pushed his will out, surrounding himself in a shield.
Then he was through the rift and the pieces of his body reasserted themselves, knitting back together around the core of his mind. He fell to his hands and knees, gasping, and waited for the pain that sizzled along his abused nerves to subside.
He'd materialised on a platform suspended in darkness, lit by blooms of bound flame hung above it like a chandelier. His breathing finally eased when a pair of dainty feet housed in grey velvet slippers, stepped into his line of sight.
"My dear Tamaarin, Lord of Shadows," came a cooing voice, "you do so like to make an entrance, don't you?"
Demara. His lips twisted in a sneer as he pushed himself up, his eyes gliding over the wide hips and ample cleavage of the short woman before him. Naturally, she was wearing water-silk that sculpted every curve, its shimmering turquoise and steel grey colouring reminiscent of the sea before a storm.
Wiping the distaste from his expression, Tameron absently smoothed the ruffles at the cuffs of his coat sleeves.
"What do you want, Diamaata?" he asked and watched her kohl-lined eyes flash at his use of her true name.
"Stop antagonising him, Demara."
Tameron shifted his gaze to the taller woman. Where Demara wore the colours of a storm-laden sea, her sister was adorned in a gown of sparkling shards. Cryshel, one of the more decadent 'fabrics' of the old world, was made of tiny crystals that traced her body like a veil of stars, hinting and tantalising, yet revealed as little as the angular eyes that bored into his own.
"Solique." He nodded to her and stared around the platform. "Where are the others?"
Ten crystalline cocoons riddled with hairline cracks stood in a scattered circle around the platform. Once they had all pulsed with the dark, violet light of the Void, now three of the tombs glowed with the soft, golden radiance of the Light of the Eye of Eternity. One more than had done so when last they'd met here.
So, another has fallen. Or found 'freedom'. It was challenging to decide which term was most accurate. And only two of the remaining eight—seven—were here now.
Was he late, or did the others fear to come?
"Very well," Demara snapped, glaring at Solique. "Greetings, Tameron. The others have already gone."
"Gone?" He spun back to her, outraged. "I am not in the habit of being summoned only to find I wasted a trip! Where is Sarnorn?"
"Are you blind as well as simple?" Demara spat. "Look!"
Voidfire raged in his veins at her insult, but he held it in check as he felt its echo in both sisters. He could take on Demara but not Solique as well. And he had no doubt they would support each other against him if it came to it, no matter their own rivalries.
Always caution in a nest of vipers.
With a thought he released his hold on the power and scanned the platform again. The only difference was another of the tombs now glowed gold. The one next to his own…
"No," he breathed. "Sarnorn has fallen?"
"Yes." There was an edge to Demara's tone. Was it fear? "He has become the Lord of Justice in truth."
Struggling to control his roiling stomach, he hid behind nonchalance and offered her words a shrug. "He is not the first to fall to the Spheres."
Demara's laugh was tinged with hysteria. "The circle is closing, Tameron!"
He waved a hand in dismissal. "Sarnorn was ever arrogant. We must be vigilant. Avoid the same mistakes as he and you will be safe enough."
"He didn't tell you?" Solique asked, her voice calm.
"Tell me what?"
Her dark eyes met his. "The Ne'ronsylari has moved."
He locked his knees to keep from staggering. The Bronze Spear. But it was so much more than just a spear. It was an artefact crafted by the Summoners. For it to have moved from where they had locked it away—
"An Empyros has been born." His voice was a whisper.
"Yes," Demara hissed. "Or at least one who can become Empyros. When Sarnorn discovered the Spear was gone, he made plans to set a prince of the Niskeri on its trail. An iron boar to hunt a phoenix. We do not know how far that plan proceeded. When we arrived here, his prison was already filled with the Light. We weaken further, and our doom is at hand!"
"It is only our doom if we allow it to be," Tameron drawled, gathering himself. She'd find no fear in him.
"And how will you stop it?" Solique asked, her eyes on Sarnorn's tomb.
"The rise of a new Empyros marks the turning of the Age," Demara said. "The Daemon Queen will stir as the Empyros does, and the oaths we made during the Great War will be called due!"
"Her promises were a lie. As were the writings of the Ancients we followed. I will not serve her again." There had to be a way out. Three thousand years and we have done nothing to escape these chains. We are all fools!
"And how will you refuse?" Demara demanded of him. "She is a Goddess!"
"Are we not gods amongst men?"
Demara snorted. "Amongst humans, perhaps!"
He ignored her. "The Focus Stone, the Cryndalene." Yes, that could work. If they could repair it, they could access power enough to sever any oaths and re-seal what should never have been opened. "If we found the shards—"
"The others are already searching for the pieces of the Cryndalene." The light from the flames above glinted on Demara's water-silk like red lightning.
"And you let them go?" The snarl that left his lips would have sent his priests cowering in terror. "This will lead to a war like nothing we have seen since the Sundering. We should all be working together!"
Demara threw up her hands. "And how could I have stopped them? We only ever listened to Sarnorn, and even then, we kicked and screamed all the way. No, I couldn't stop them, and neither could you."
"So, they are all hunting for the shards, hoping to be the first to reunite the Cryndalene, the Great Focus Stone of the Ancients." His lips pressed together. Hard.
Solique shook her head. "All but for Kirana."
"What?" he rounded on her.
Solique stared at him, her eyes dark as the depths of the ocean. "Kirana wants the Empyros dead. She promised to kill Varos Korin'ad and any who came after him when he and his armies defeated us. She means to keep that promise."
"She is a fool." She was more than a fool. Kirana had been verging on mad before, but now she was truly insane. "We should have locked her away like we did Dalmon."
"The Lord of Knowledge had already fallen. Kirana," Demara gestured at the tomb that held the original body of the Lady of Flame, still pulsing with its purple light, "has not."
Solique shrugged. "She thinks that if she finds the Empyros before their powers have quickened, she can offer him or her as a sacrifice to Di'shana—"
"The Daemon Queen doesn't want the Empyros dead!" he roared.
"Do you think that would matter to Kirana?" Solique laughed.
"We can stop her. If we—"
"We?" Demara gaped at him. "There is no we. Even now the others have begun searching for the shards while I stayed here waiting for you!"
"Very well." Tameron crossed his arms over his chest. "And what will you do?"
"Oh, no." Demara shook her head. "My plans are my own. I stayed to tell you this because I owe you. That debt is now repaid. You're on your own."
Tameron felt the power of the Void fill her again as she opened the rift and returned to Hal'iren without a backwards glance. He frowned in annoyance. She had shown none of the hesitancy in stepping through as he had to get here.
And her debt was not repaid until he said it was.
"My sister's nature suits her as Lady of Storms," Solique said from beside him. "She is wild and tempestuous, but as with all storms this will pass."
"And you, Lady of the Waters? What does your nature dictate?"
Solique's smile did not reach her eyes. "The rise of a new Empyros and their bonding of the Phoenix Empyrean is the greater concern here. This hunt for the shards is a distraction, though one worthy of attention. It would not do to have one of the others gain the power to dissolve their oath while we remain bound."
Tameron glanced at her from the corner of his eye. "We should be working together."
"Perhaps," Solique said, reaching out with Voidfire to open the rift back to Hal'iren. "I will speak to Demara again. If things change, you will hear from me."
He watched her go—with the same lack of hesitation—and turned back to Sarnorn's prison. He peered into the golden light but could only just make out the shadow of the man's true body.
Shuddering, he backed away.
He needed to think. Finding the shards of the Cryndalene, the Focus Stone of the Ancients, was a prudent course of action but he was not one to rush. He worked best from the sidelines.
Yes, let the others find the pieces, and I will pry them from their cold, dead fingers.
In the meantime, he'd set his own hunters on Sarnorn's dog. This Niskeri princeling could flush out the prey, but he would be the one to catch them. Then, with the new Empyros in his grasp, and the reconstructed Cryndalene, the Daemon Queen would grant him whatever he wished.
Including his ascension as a god of the Void.
---
Book Links
Goodreads: https://www.goodreads.com/book/show/57777957-the-blood-of-the-spear
Ebook: http://mybook.to/TheBloodoftheSpearEB
Paperback: http://mybook.to/TheBloodoftheSpearTP
Hardcover: http://mybook.to/TheBloodoftheSpearHB
---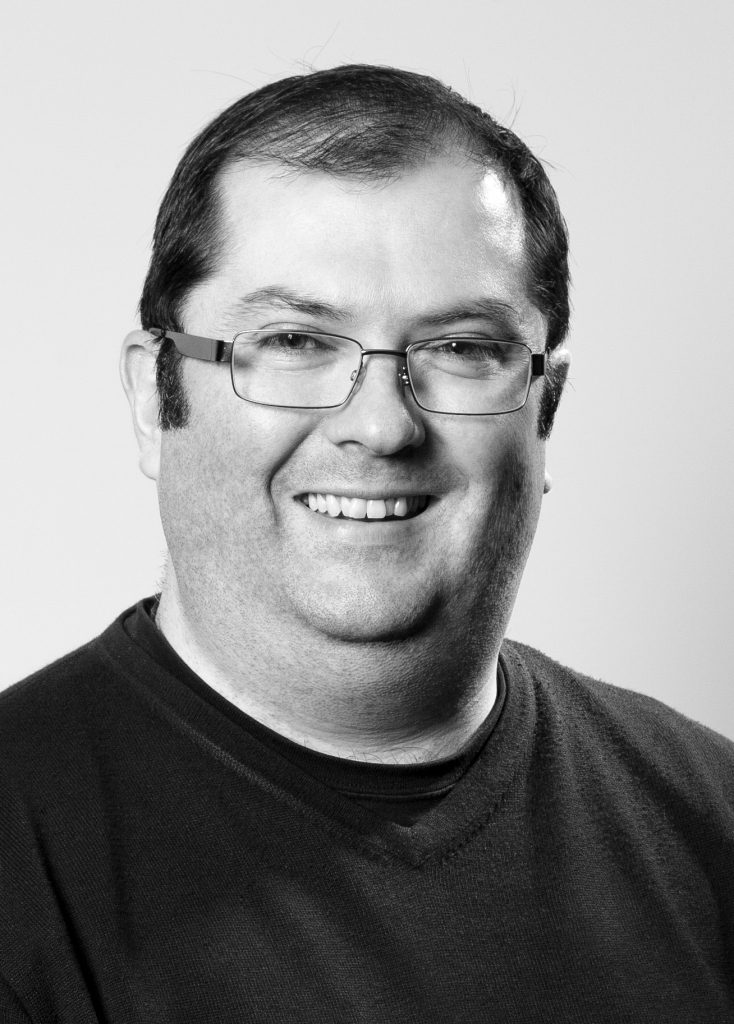 Author Info
Mark Timmony was born and bred on Sydney's Northern Beaches. He's wanted to write for as long as he can remember and has several notebooks filled with illegible scribblings from childhood to prove it. The desire to write led to work as a bookseller and he spent almost a decade working as a genre specialist in Sydney. The Blood of the Spear is his debut novel.
Website: https://marktimmony.com/
Twitter: https://twitter.com/MarkTimmony
Instagram: https://www.instagram.com/marktimmony/
Facebook:https://www.facebook.com/marktimmony
---
Prize: The Blood of the Spear by Mark Timmony – International
Grand Prize (1): Hardcover Copy
Runner-Up (1): Paperback Copy
Starts: August 25th, 2021 at 12:00am EST
Ends: September 1st, 2021 at 11:59pm EST
---