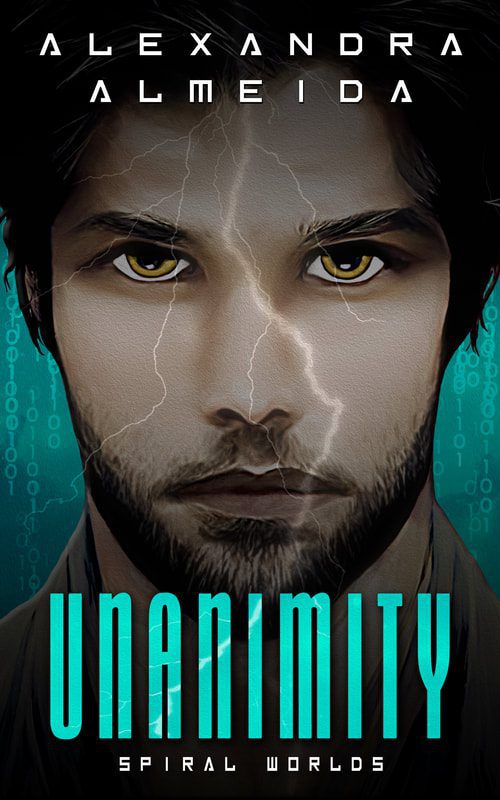 Rating: 7.5/10
Synopsis
The road to hell is paved with good intentions.
Shadow is a reluctant god with a broken mind and a death wish. He used to be Thomas Astley-Byron, an affluent young screenwriter whose creativity and idealism saved a world from the brink of collapse. Together with Henry Nowak, an AI expert, Tom created heaven on earth by inventing a Jungian simulated reality that helps humans confront their dark sides. The benevolent manipulation platform turned the two unelected leaders into beloved gods, but now everything is failing. The worlds suffer as a sentimental Tom descends into his own personal hell, becoming the embodiment of everything he despises and a shadow of his former self.
His journey from an optimistic, joyful Tom to a gloomy Shadow is paved with heartache and sinister interference from emerging technology. Humans and bots fight for his heart, but their aims differ: some want to own it, some to dissect it, and others to end its foolish beat. Still, the biggest threat comes from within—none of the sticky stories that steer Tom's life end well.
Who's pulling on Shadow's heartstrings? Are their intentions malign or benign? It's all a matter of perspective, and Shadow has none left.
Now, a young goddess—Estelle Ngoie—has been appointed to replace him, and unlike Shadow, Stella takes no prisoners, and her heart bleeds for no one.
Review
Hello everyone! Thank you to Escapist Book Tours for allowing me to join in on the book tour for Unanimity, a literary science fiction by Alexandra Almeida. Welcome to a FanFiAddict stop on the book tour. I received a reading copy and this did not influence my thoughts or opinions.
Unanimity presented a wealth of creativity and thought-provoking ideas. The cast of characters combined to make this a page-turner from start to finish. It did take a chapter or two to settle in and keep the characters straight– including their digital identities. The interactions between all of the characters was a huge highlight for me. Their dialogue and interaction created fluidity between scenes. The story was well paced.
I enjoyed the spiral world multiverse aspect. The world-building had to have been a daunting task to create and I applaud Almeida for a phenomenal job well done. I loved how each spiral world embodied something unique for the humans to confront. The story becomes quite immersive and exciting.
When you sit and wrap your mind around the idea of a digital world, the concept is incredibly fascinating. This may be more on me but I did have somewhat of a challenge picturing the digital world in relation to the human world in my minds eye. It was a cool take on the idea behind gods and miracles for those in the digital world.
The action starts immediately from page one and never relents as the characters are all vying for positions within this world that has the potential to bring about great change.
Perfect for lovers of unique and ambiguous characters, intrigue, world building, and an originally crafted story.
I wanted to close by giving another huge thanks to Escapist Book Tours for allowing me the opportunity to join the book tour and to Alexandra Almeida for a readers copy.
There is still another day left in the book tour so if you're interested in checking out the rest, here is where you can find that information.