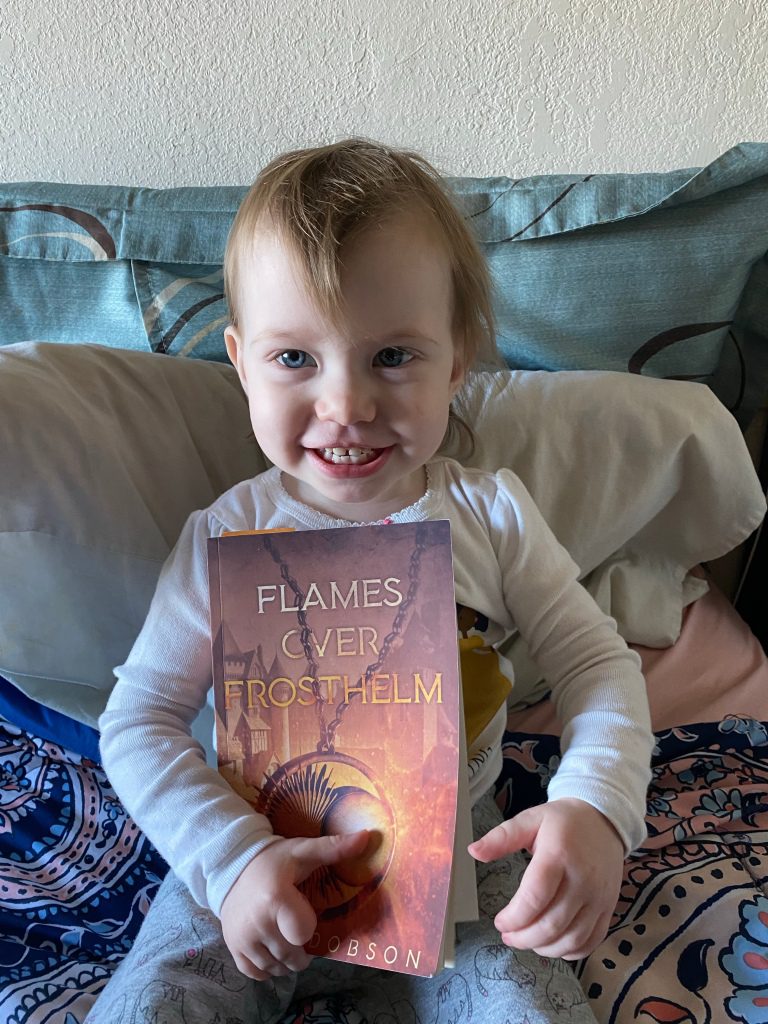 Rating: 8/10
Synopsis
A special thank you to Dave Dobson for sending me a complimentary paperback and Escapist Book Tours for putting this whole thing together.
Marten Mingenstern and Boog Eggstrom are rookie provisional inspectors for the Inquisitor's Guild. When a burglary suspect turns rather explosive, Marten and Boog are then thrust into a conspiracy of apocalyptic proportions. Prophecy says Frosthelm will burn, but not if Marty and Boog have anything to say about it. They don't, but they'll sure as hell try.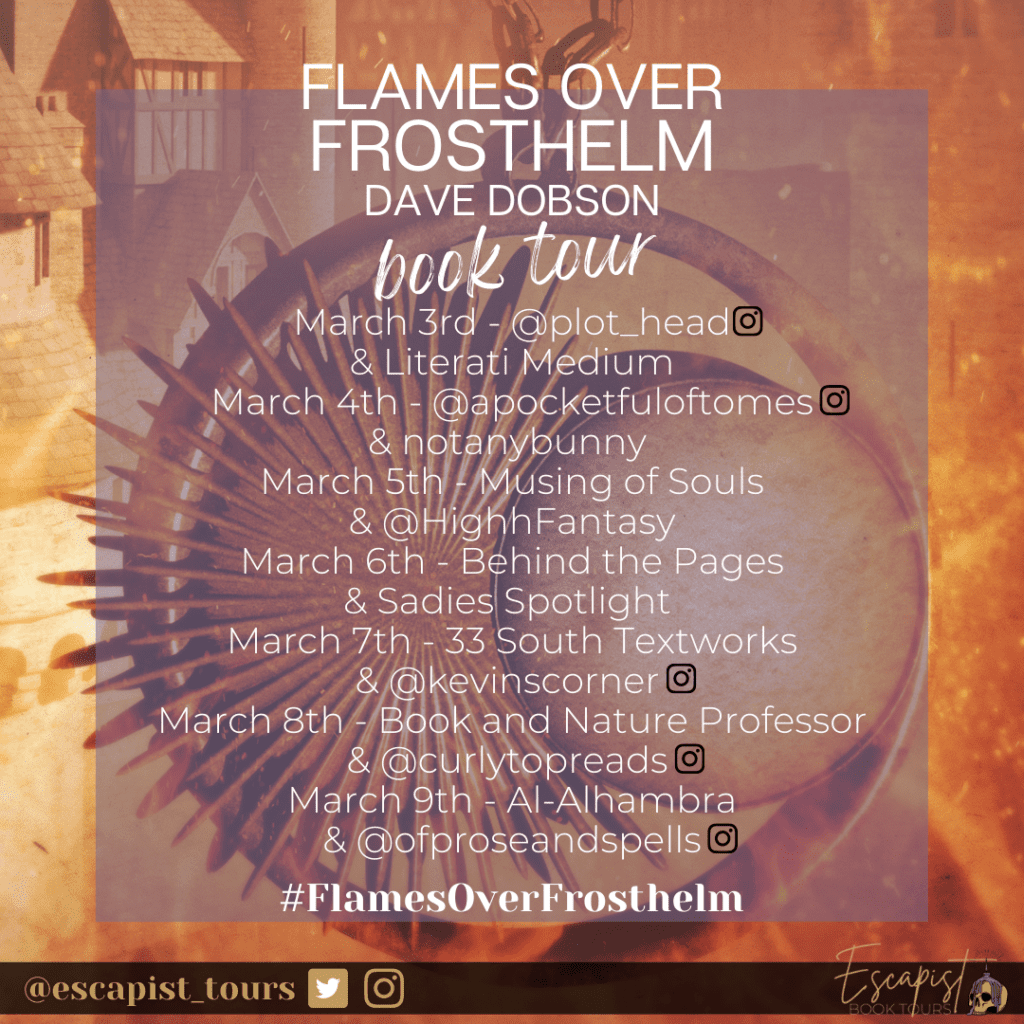 Review
Flames Over Frosthelm is so much fun. From start to finish, there's action, laughs and intrigue. Twists around every corner, Dave Dobson keeps you guessing and laughing.
Marten is our narrator and his voice carries the narrative perfectly. He's charming, funny and clever. He is significantly smaller than his giant of a partner and that plays beautifully into his development. A small man in a big world trying to solve problems way bigger than both him and his partner, Boog.
The chemistry between Boog and Marten is spot-on. You believe they've known each other a long time and their friendship is realistic and heart-warming. They're relationship really drives the story and how much they both need each other.
While the main story takes place in the city limits of Frosthelm, we do get a glimpse of the wider world. The world-building is intriguing but never too much. Dobson doesn't make the world bigger than the story needs. The magic is perfectly magicky. There's probably rules, but I don't know what they are and I love it. It never defies it's own logic, but it's truly magical.
Full of mystery and twists, Flames Over Frosthelm will keep guessing and laughing to it's epic conclusion. A laugh a page, noir-style fantasy mystery, Dobson has written a book perfect for fans of Patrick Samphire's Mennick Thorn series and Dan Stout's The Carter Archives.