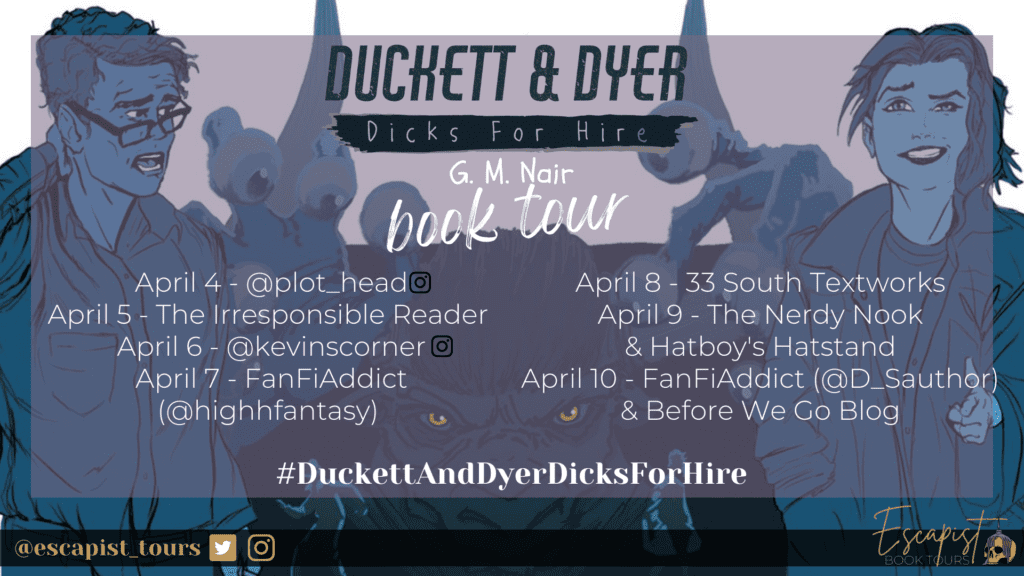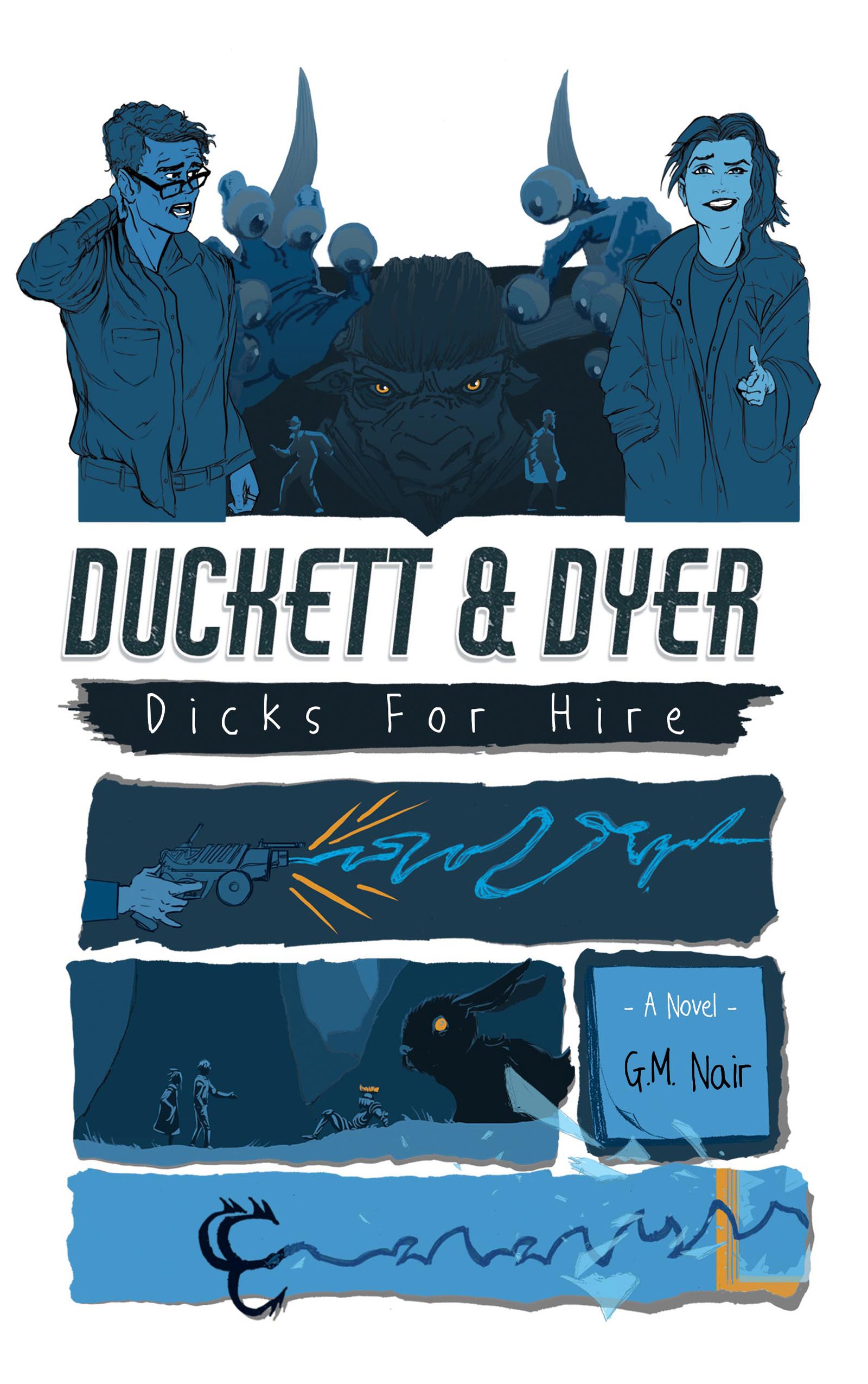 Rating: 8/10
Synopsis
Michael Duckett is fed up with his life. His job is a drag, and his roommate and best friend of fifteen years, Stephanie Dyer, is only making him more anxious with her lazy irresponsibility. Things continue to escalate when they face the threat of imminent eviction from their palatial 5th floor walk-up and find that someone has been plastering ads all over the city for their Detective Agency.
The only problem is: He and Stephanie don't have one of those.
Despite their baffling levels of incompetence, Stephanie eagerly pursues this crazy scheme and drags Michael, kicking and screaming, into the fray only to find that they are way out of their depth. They stumble upon a web of missing people that are curiously linked to a sexually audacious theoretical physicist and his experiments with the fabric of space-time. And unless Michael and Stephanie can put their personal issues aside and fix the multi-verse, the concept of existence itself may, ironically, no longer exist.
Review
Duckett and Dyer: Dicks for Hire is great, interdimensional fun … wait, interdimensional? Yes, and they're amateur detectives. This is a great, quick read for anyone who loves books like the Stranger Times series and Rivers of London – both of those being series I enjoy so I immediately felt comfortable, cozy reading this book. The characters are real, flawed and the plot entertaining.
One of my favourite things about the book was how Duckett and Dyer bounced off each other – on one hand, you've got super serious Michael, who really cannot be bothered. He wants a quiet life, maybe even a girlfriend if his garbagemobile and its brick parking system will get him to the date on time, but that is not the plan life has set out from him. Not with a friend like Steph Dyer. She's a woman always with a plan, but perhaps not the right one. They have a good cop, bad cop dynamic, but only if the bad cop is fedup and the good cop is enthusiastic. You can tell Nair spent a lot of time getting the feeling between these two right and it hits the right spot of being natural while at the same time being surrounded by the paranormal.
The plot went to different places than I imagined – different world, or at least differing places in different timelines. While I enjoy a little bit of the paranormal, I'm never a fan of multiverse type settings. And while this doesn't feature one per say, it was enough to slightly put me off the end of the book. Having said that, it adds to the general wackiness of the book – if I only mention 'cow people' it will give you an idea of how crazy it gets.
The writing is confident, sure of itself and for good reason, Nair knows how to write a story. There's always a good balance between serious writing and gags and it certainly kept me reading until the end. I'd recommend this book if you're into the genre or you need a lighter, happier read in between all of the tears and gore I know us SFF readers drench ourselves in daily.