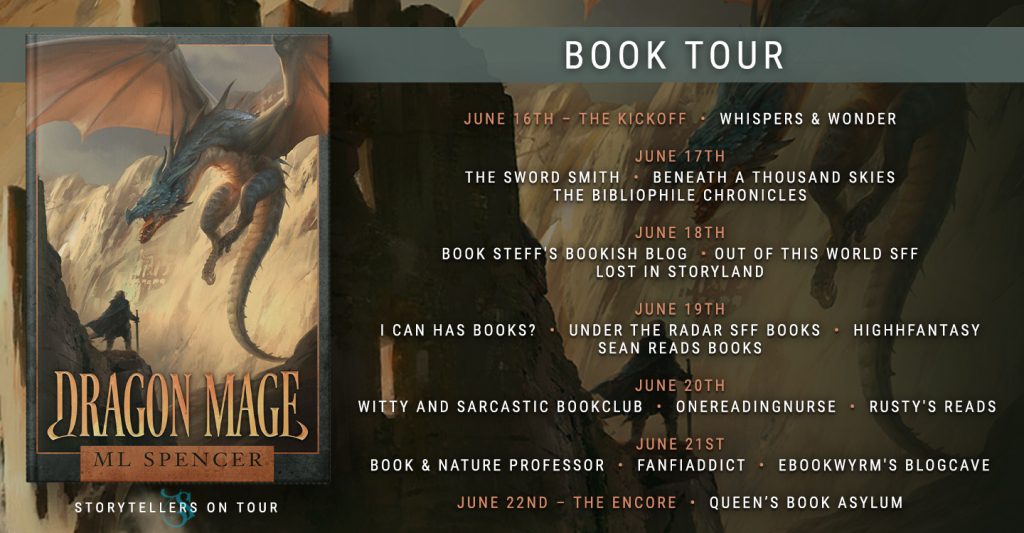 ---
Hello and welcome to FanFiAddict's stop on the book tour for ML Spencer's Dragon Mage. We want to thank Justine & Timy @ Storytellers on Tour for letting us be involved and a big shoutout to ML on her release.
Below, you will find information on the book and author, our reviews, David W's chat w/ the author, links so you can grab yourself a copy, and a US GIVEAWAY!!!!
Make sure to check out the rest of the tour by hitting up the schedule link here!
---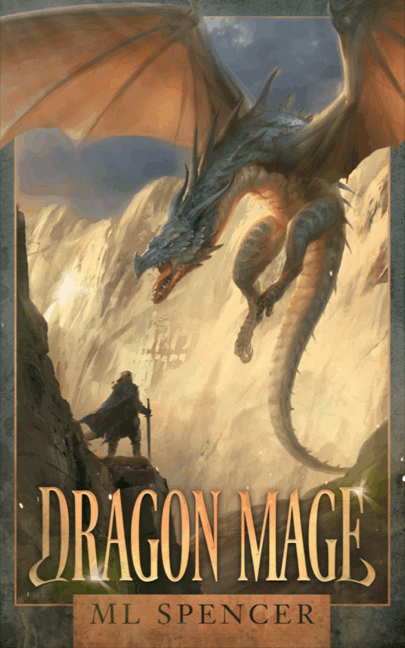 Book Information
Dragon Mage by ML Spencer
Series: Rivenworld (#1)
Published: January 8, 2021
Genre: High Fantasy
Pages: 982
---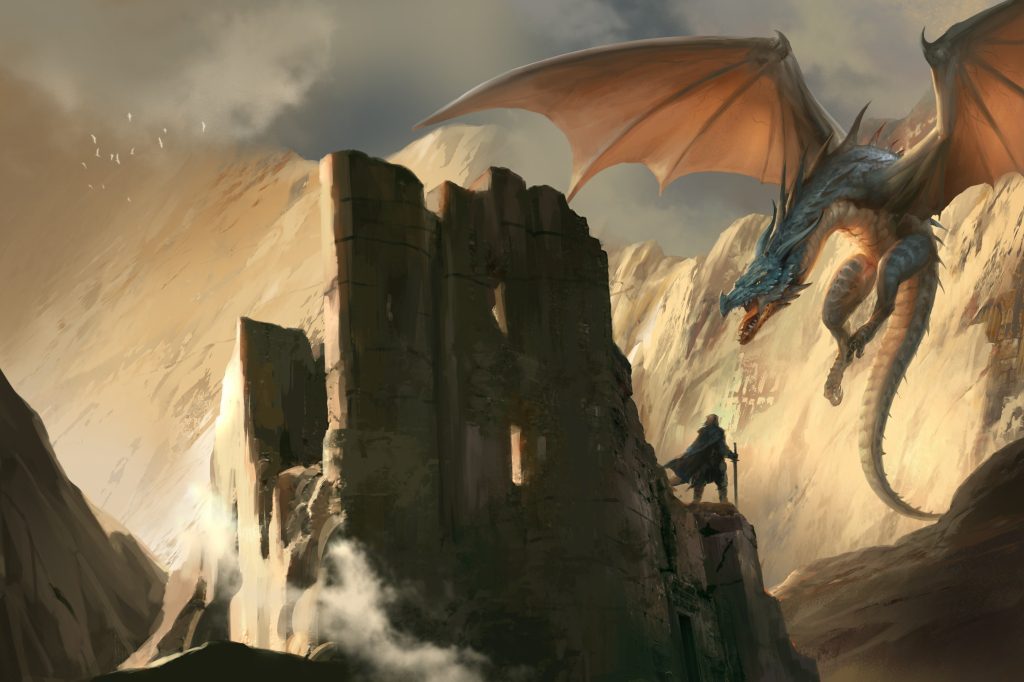 Book Blurb
Aram Raythe has the power to challenge the gods. He just doesn't know it yet.
Aram thinks he's nothing but a misfit from a small fishing village in a dark corner of the world. As far as Aram knows, he has nothing, with hardly a possession to his name other than a desire to make friends and be accepted by those around him, which is something he's never known.
But Aram is more. Much, much more.
Unknown to him, Aram bears within him a gift so old and rare that many people would kill him for it, and there are others who would twist him to use for their own sinister purposes. These magics are so potent that Aram earns a place at an academy for warrior mages training to earn for themselves the greatest place of honor among the armies of men: dragon riders.
Aram will have to fight for respect by becoming not just a dragon rider, but a Champion, the caliber of mage that hasn't existed in the world for hundreds of years. And the land needs a Champion. Because when a dark god out of ancient myth arises to threaten the world of magic, it is Aram the world will turn to in its hour of need.
---
---
Manny's Review
10/10
I've never read anything by ML Spencer before and after truly enjoying Dragon Mage I'll read whatever else she publishes. For starters, and she definitely earned extra points there, the book had a quality rarely seen in hardcover books where the actual cover was painted with the same design as the dust cover, and offered with a quality of paper typically seen in special editions.
The plot of the story gripped me from the first chapter and didn't let go of its claws off until the very last drop of ink. The story got interesting with a character (Aram) that was neuro-divergent. Therefore, I could see my son living off through the pages of Dragon Mage. Truly captivating!
Which leads me next to the characters; the supporting cast included all your typical characters in a fantasy book. BUT, what truly made the novel special, was the inclusion of the leading character's world perspective through the eyes of his neuro-divergent context. This enhanced the narrative with a far stronger character and one I could relate to, considering both my wife and son are like him. I especially enjoyed the relationship of a champion and his shield, which brought an extra layer of vulnerabilities for our major character. He could get injured despite his powers.
And even the magic system was written with an eye for supporting the essence of these characters. The Champions in this story are the heroes—with exceptional powers—but perceive everything through colored auras and knots weaved through the world. And ultimately their powers are expressed by leveraging these elements. What an original way to fully express the skills of our main character, and show that "different" is special and powerful…and the heroes of the story.
Dragon Mage is one of those books that offers more than the original package is supposed to; a glorious adventure filled with an inventive magic system and a splendid world filled with dragons and three-dimensional figures. For anyone looking for a fantasy-driven story built from rich characters this is a must read.
---
David W's Review
10/10
Dragon Mage is a masterful tome that harks back to classic high fantasy, but brings a distinctive voice to the genre that yearns to be heard. Spencer has weaved an epic story with, quite possibly, one of my favorite characters of all-time. This will easily crack my top 5 reads of 2021.
Starting off, this is the first novel of Spencer's that I have ever cracked. Of course I had to start with the 832 page tome, but when the hardcover is as gorgeous as this one, it's pretty hard to fight the urge to just dive straight in. I've said it before and I'll say it as many times as I need to: AUTHORS! MAKE MORE CASE LAMINATE HARDCOVERS. READERS WILL THANK YOU!
Ok. Stepping off the soapbox now.
I was enthralled with this story from the beginning. Aram Raythe's characterization completely floored me and now I wish I was his best friend (step aside, Marcus. Sorry not sorry). After speaking with ML and hearing how she channeled herself into Aram's character, I just have absolutely no words. I know authors put themselves in the shoes of their characters more times than you can count, but this took it to a whole other level. Here is a quote I love so much from ML's 'How ASD Became My Superpower — Neurodivergence in Fiction' article (which if you haven't checked out Justin's series, DO IT):
If it wasn't for ASD, I don't think I would be the fantasy writer that I am today. I wouldn't trade being on the spectrum for anything. Having ASD is, I believe, my superpower. That's why I wanted to write a main character who could experience the same struggles that I experienced, and yet could also be a powerful hero. I wanted to convey to other people with high-functioning ASD that being on the spectrum doesn't have to hold you back from your dreams. It can be your true strength, and it doesn't have to be a weakness. It can even be your superpower, just like it has always been mine. That's why I wrote Dragon Mage and poured my heart and soul into it.
I really could talk about Aram all day…
From an intriguing magic system involving the tying and breaking of knots to an insanely imaginative world, this tome packs in everything that makes fantasy such a rich genre. It is one that can be a bit tropey at times, but the way in which Spencer takes those tropes and adds her own ingredients is something you have to see for yourself.
Oh, and if you couldn't tell by the cover, DRAGONS. Dragons are always cool so I didn't think it really need to be stated… but DRAGONS.
Lastly, I wanted to point out that the audiobook is a worthwhile addition to your collection. I was lucky enough to get an early copy and Ben Farrow knocked it out of the park. If you own (or plan to buy) the eBook edition, you can get the audio for $7.49 w/ WhisperSync on Audible. A STEAL OF A DEAL.
---
Book Links
Amazon: https://readerlinks.com/l/1800408
Audible: https://www.audible.com/pd/Dragon-Mage
Goodreads: https://www.goodreads.com/book/show/54451883-dragon-mage
---
Author Info
ML Spencer lives in Southern California with her three children and two cats. She has been obsessed with fantasy ever since the days of childhood bedtime stories. She grew up reading and writing fantasy fiction, playing MMORPG games, and living, as mom put it, "in her own worlds." ML now spends each day working to bring those worlds into reality.

Website: http://mlspencerfiction.com/
Twitter: https://twitter.com/MLSpencerAuthor
Instagram: https://www.instagram.com/m_l_spencer/
Facebook:https://www.facebook.com/AuthorMLSpencer
---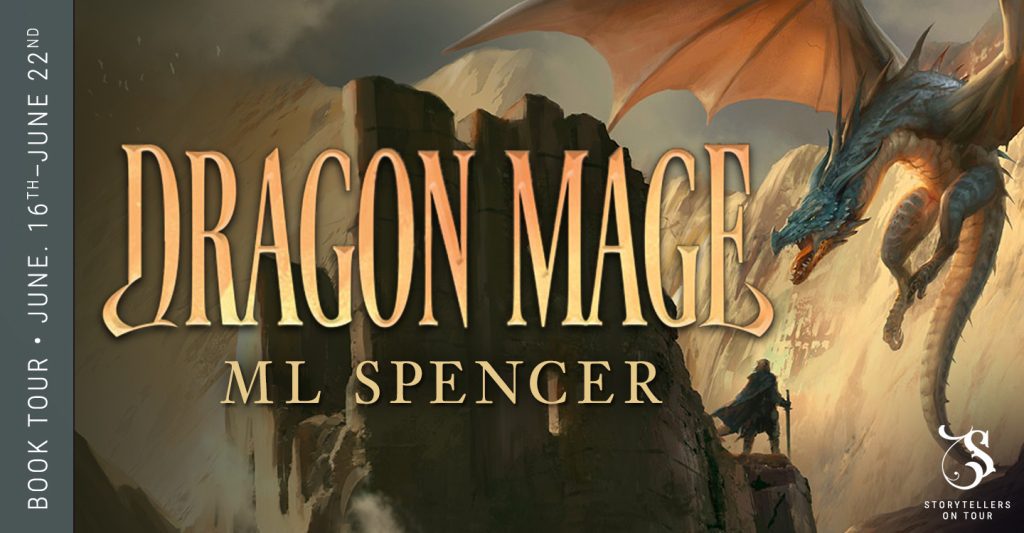 ---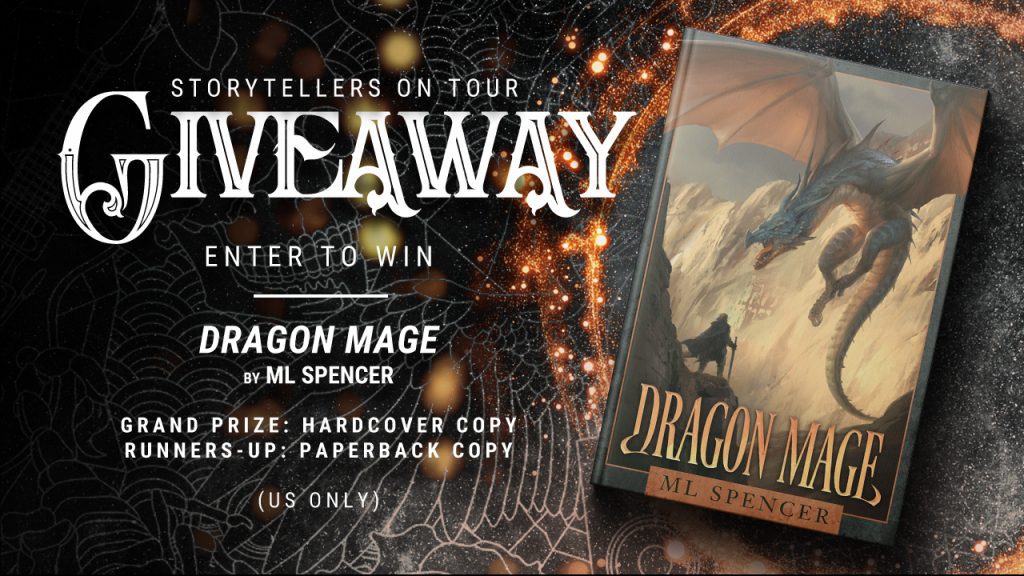 Starts: June 16th, 2021 at 12:00am EST
Ends: June 23rd, 2021 at 11:59pm EST