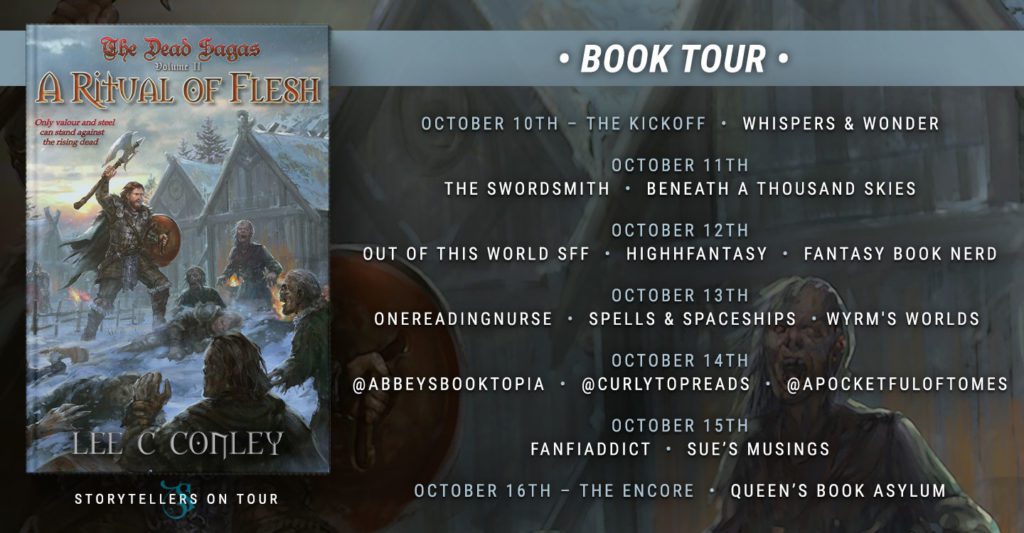 Hello and welcome to FanFiAddict's stop on the book tour for Lee C Conley's A Ritual of Flesh. We want to thank Justine & Timy @ Storytellers on Tour for letting us be involved, and a big shoutout to Lee on this fantastic story!
Below, you will find information on the book and author, David W's chat with Lee, links so you can grab yourself a copy, and a GIVEAWAYYYYYYY!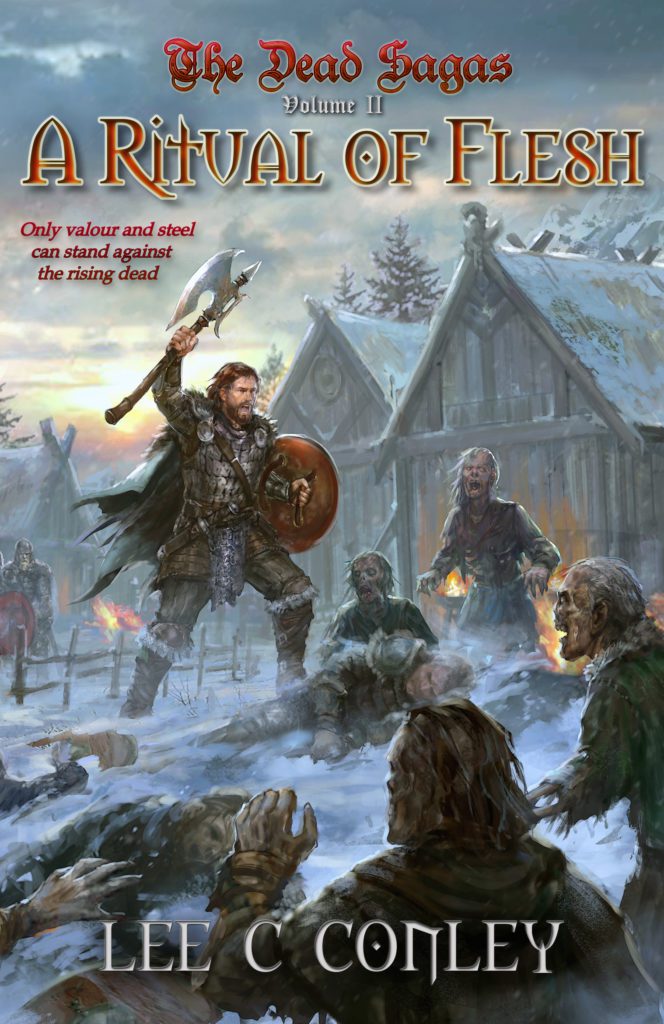 Book Information
A Ritual of Flesh by Lee C Conley
Series: The Dead Sagas (#2)
Published: October 10, 2020
Genre: Fantasy Horror
Pages: 476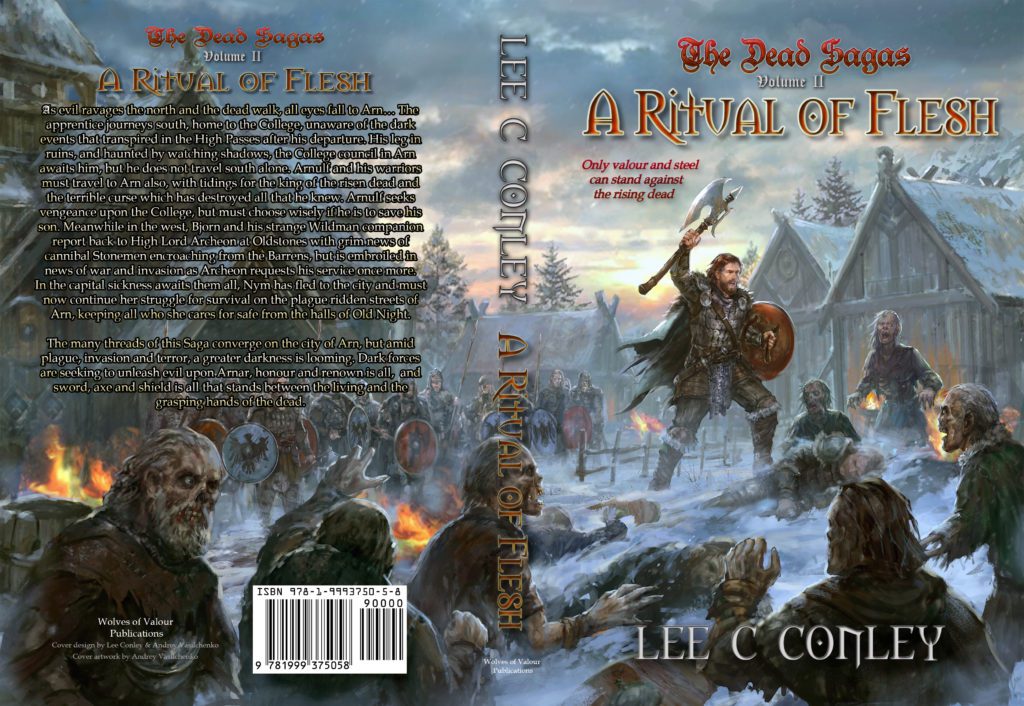 Book Blurb
As evil ravages the north and the dead walk, all eyes fall to Arn… The apprentice journeys south, home to the College, unaware of the dark events that transpired in the High Passes after his departure. His leg in ruins, and haunted by watching shadows, the College council in Arn awaits him, but he does not travel south alone.
Arnulf and his warriors must travel to Arn also, with tidings for the king of the risen dead and the terrible curse which has destroyed all that he knew. Arnulf seeks vengeance upon the College, but must choose wisely if he is to save his son.
Meanwhile in the west, Bjorn and his strange Wildman companion report back to High Lord Archeon at Oldstones with grim news of cannibal Stonemen encroaching from the Barrens, but is embroiled in news of war and invasion as Archeon requests his service once more.
In the capital sickness awaits them all, Nym has fled to the city and must now continue her struggle for survival on the plague ridden streets of Arn, keeping all who she cares for safe from the halls of Old Night.
The many threads of this Saga converge on the city of Arn, but amid plague, invasion and terror, a greater darkness is looming. Dark forces are seeking to unleash evil upon Arnar, honour and renown is all, and sword, axe and shield is all that stands between the living and the grasping hands of the dead.
Book Links
Amazon: http://getbook.at/ARitualofFlesh
Goodreads: https://www.goodreads.com/book/show/43245727-a-ritual-of-flesh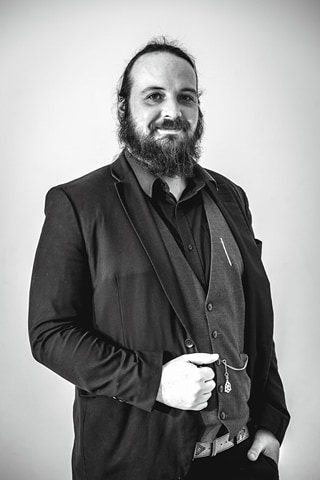 Author Info
Lee is a musician and writer in Lincolnshire, UK. He lives with his wife Laura and daughters Luna and Anya in the historic cathedral city of Lincoln. Alongside a lifetime of playing guitar and immersing himself in the study of music and history, Lee is also a practitioner and instructor of historic martial arts and swordsmanship. After writing his advanced guitar theory textbook The Guitar Teachers Grimoire, Lee turns his hand to writing fiction. Lee is one of the founders of Bard of the Isles literary magazine and is now also studying a degree in creative writing while working on his debut fantasy series The Dead Sagas, which includes the novels A Ritual of Bone and A Ritual of Flesh, as well as also generally writing speculative fiction and horror.
Website: http://www.leeconleyauthor.com/
Facebook: http://www.facebook.com/LeeConleyAuthor/
Twitter: https://twitter.com/LongswordLee
Instagram: https://www.instagram.com/leeconleyauthor/
Goodreads: http://www.goodreads.com/author/show/14649012.Lee_Conley
Reddit: https://www.reddit.com/user/LeeConleyAuthor
Starts: October 10th, 2021 at 12:00am EST
Ends: October 17th, 2021 at 11:59pm EST