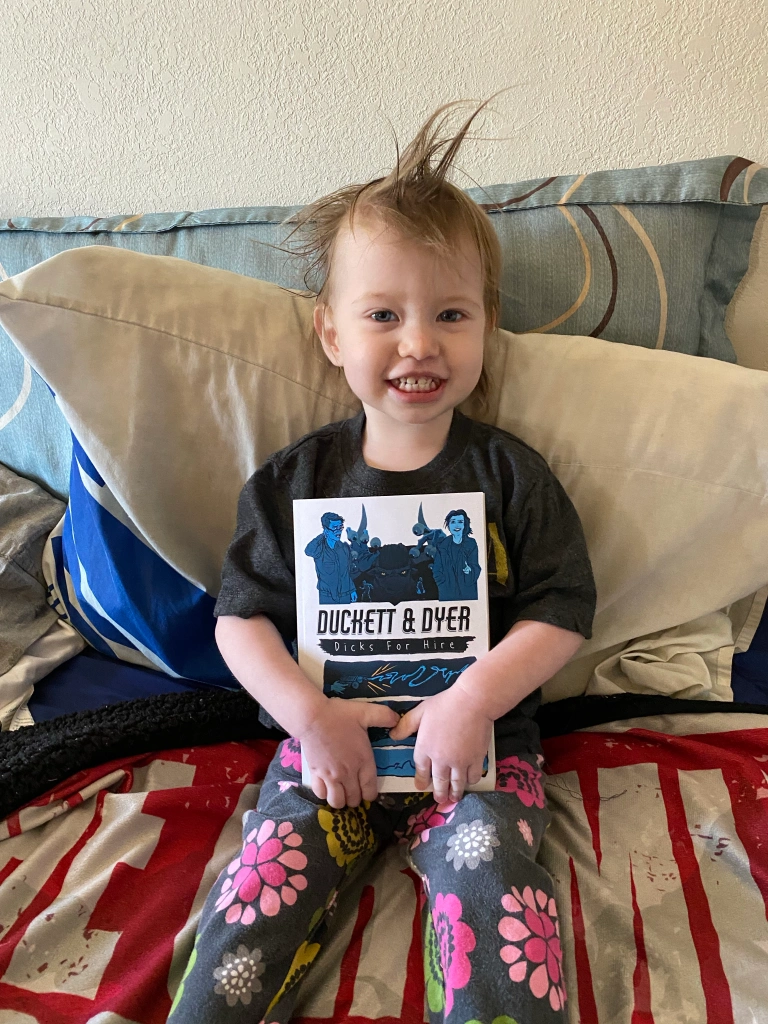 Rating: 10/10
Synopsis
Michael Duckett is fed up with his life. His job is a drag, and his roommate and best friend of fifteen years, Stephanie Dyer, is only making him more anxious with her lazy irresponsibility. Things continue to escalate when they face the threat of imminent eviction from their palatial 5th floor walk-up and find that someone has been plastering ads all over the city for their Detective Agency.
The only problem is: He and Stephanie don't have one of those.
Despite their baffling levels of incompetence, Stephanie eagerly pursues this crazy scheme and drags Michael, kicking and screaming, into the fray only to find that they are way out of their depth. They stumble upon a web of missing people that are curiously linked to a sexually audacious theoretical physicist and his experiments with the fabric of space-time. And unless Michael and Stephanie can put their personal issues aside and fix the multi-verse, the concept of existence itself may, ironically, no longer exist.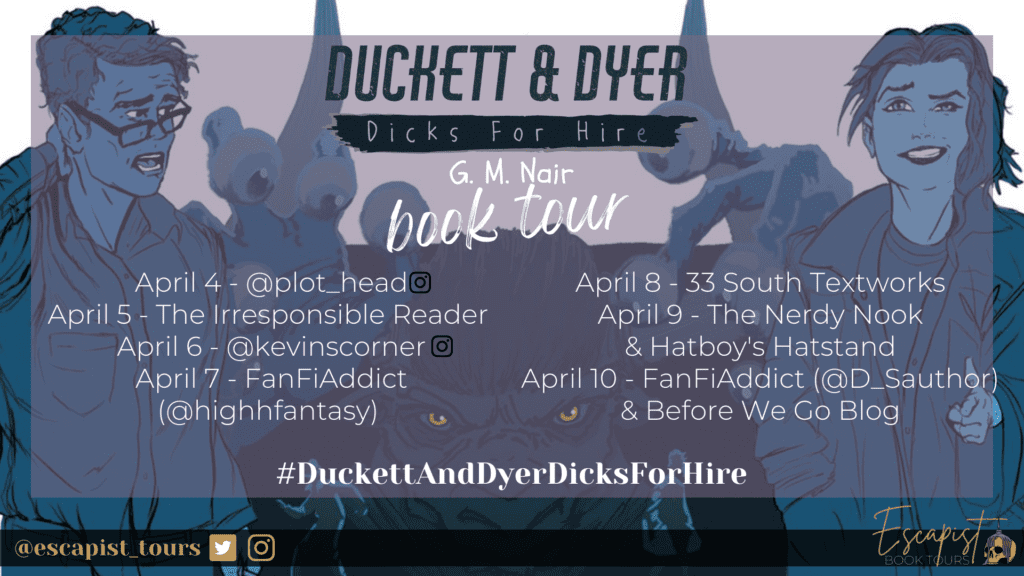 A special thank you to G.M. Nair for sending me a review copy and Escapist Book Tours for putting this whole thing together. All thoughts and opinions are honest and my own.
Review
"Michael Duckett was a young man with a decent head on his shoulders and a crippling anxiety that prevented him from ever using it."
And so begins our journey with Michael Duckett and his slacker roommate/best friend, Stephanie Dyer. With that one line, G.M. Nair simultaneously sets the tone for the story and establishes our main character perfectly.
Michael and Stephanie are our main characters, with Michael's POV driving the narrative. They are complete opposites from one another, Michael full of anxiety and Stephanie, not a care in world. Or should I say multiverse? More on that later.
Nair paces the story perfectly, drawing us in with laughs and character moments while hinting at something much weirder happening in the background. Breaking up Michael's POV, we also meet a detective, a real detective, named Rex Calhoun, which is where we get our first glimpses of what will soon be the main conflict. And then, about half way through, things take a genre defying turn that is equally as absurd as it is brilliant.
As Duckett and Dyer find themselves drawn ever deeper into a perplexing case of missing persons, things get more and more sci-fi until they find themselves whisked into multiverses where anything, and I do mean anything, can happen.
As bonkers as things get, the backbone of this story is friendship. Michael and Stephanie are tested in ways they never could've imagined. Are they just too different to be compatible as friends? Or can they learn from each other and save their friendship. As well as the universe.
Duckett & Dire: Dicks For Hire is an uproarious sci-fi comedy with a lot of heart. If you grew up loving Back to the Future and want some of that in your reading, G.M. Nair has got you covered. I absolutely loved this book and will reading the sequel The One Hundred Percent Solution very soon.