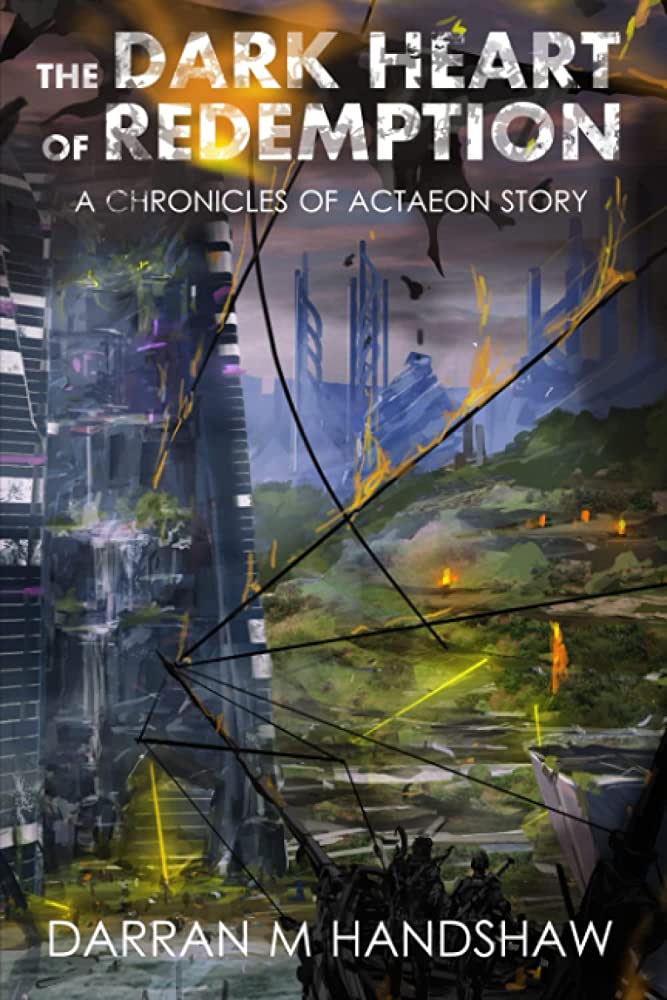 Rating: 7.5/10
Synopsis
"Some secrets are best left undiscovered."
Pyramid, the great heart of Redemption, lies under siege by tribal invaders that threaten to destroy the very civilization that the Dominions have created. The Engineer, Actaeon, leads a force of Raedelleans from the south, where they pause to investigate the secrets of abandoned Travail in search of aid for the battle to come. At the same time, the new Princess of Raedelle, Eisandre, sails down the River of Arches with her Thyrian allies to attack from the Great Sea to the west.
Travail's secrets are darker than expected, and the reason behind the Loresworn evacuation may soon spread to the rest of the city. Meanwhile, far to the north, Ajman and Shield fight over the lands of Czeryn, left desolate by an artifact that just might extinguish all life in the city at the hands of an unseen enemy known only as the Veiled One.
In his quest to save Redemption, will Actaeon be able to overcome the old enmity between the Dominions to unite against these threats? Or will all civilization fall, just as the Ancients had ages ago?
One thing is certain: in Redemption, everything comes with a cost.
Review
Following the dystopian sci-fi adventure, The Engineer, The Dark Heart of Redemption dives right back in to continue Actaeon the Engineer's exiting pursuit of science and saving the world from those seeking to exploit it for their own gain. Darran Handshaw has written a wonderful sequel to his debut novel. With little to no gap between book one and two, I was instantly sucked back into his world with the characters I knew and loved. While I do not believe this to be the perfect sequel, I do think that those who enjoyed book one will certainly enjoy continuing on in this wild story.
I must start with restating what I said in my review of book one. Darran is a genius at world building. The way that the world slowly reveals it's secrets yet keeps the reader from ever fully knowing the full story has me glued in while I read. Seeing a plethora of characters from all different world views working together with all their cultural quirks is just brilliant. It honestly reminds me a little of the way Robert Jordan wrote his Wheel of Time series with many cultures and geographic differences. I just really love this aspect of Darran's writing that both books were equally as fulfilling in my mind.
As for the characters of this sequel, no one was forgotten (unless by me) and they all continued to carry forward with the same personalities and story lines that they had before. My favorite characters were present and brought me joy to read more about them again. What I will say about many of these characters is that somehow many of them felt flat for me. I can only recall a small few who actually make any significant character arcs. Sadly this is true for Actaeon as well. While I did find myself rooting for him and his missions, he did fall flat overall. I think he he had gone through some more significant trial and discovered something greater about humanity then this wouldn't be true. However, he is a genius and you can guarantee he will find a solution to every twist and turn which makes the story predicable even if the events themselves are unique and interesting.
When it comes to the story itself I thoroughly enjoyed it! As mentioned above, Darran throws us back into the tale with practically no gap. It felt to me as if this was just a direct continuation of book one and the plot happening there. By this I mean you could combine these two works and would have a single seamless book, no problem. The good news about this is that if you loved book one you will certainly love book two! The downside being if it has been awhile since you read book one it might be difficult to fully reintegrate back in. This story also had, in my mind, far more action and exciting events that really helped make it exciting and fun to read. There were some very long dialogue sections that felt somewhat repetitive and dry but as someone invested in the story this did not overly bother me. However, I could see this being an issue for some readers.
The Dark Heart of Redemption focuses on many former and several new themes. Themes that carried over are, "Where is the line, if there is a line, between technological progress and taking it to far? No amount of technological advancement can completely solve the problems of humanity due to man's nature and desire for power, which I believe can be seen in the wreckage of the age before… every man should strive to help improve the world. Not for the worlds sake but for the sake of those who live in it." Some new themes that jumped out to me were: that technology can never make up for human intuition and creativity; love is not limited to one individual in one kind of way; and finally, humanity is stronger when we come together in peace even if we disagree on our world views.
Overall, I really enjoyed this next installment in this world. TDHOR is imaginative yet still holds strong to its' scientific foundation that one expects from great sci-fi stories. It was a wild ride and I certainly recommend book two to those who have read and enjoyed book one! Go check it out!
P.S. a big thank you to Darran Handshaw for sending me an ebook to read (even though I did not read it in time to release this review before it came out). Thank you my good sir! I look forward to reading more from you in the future!