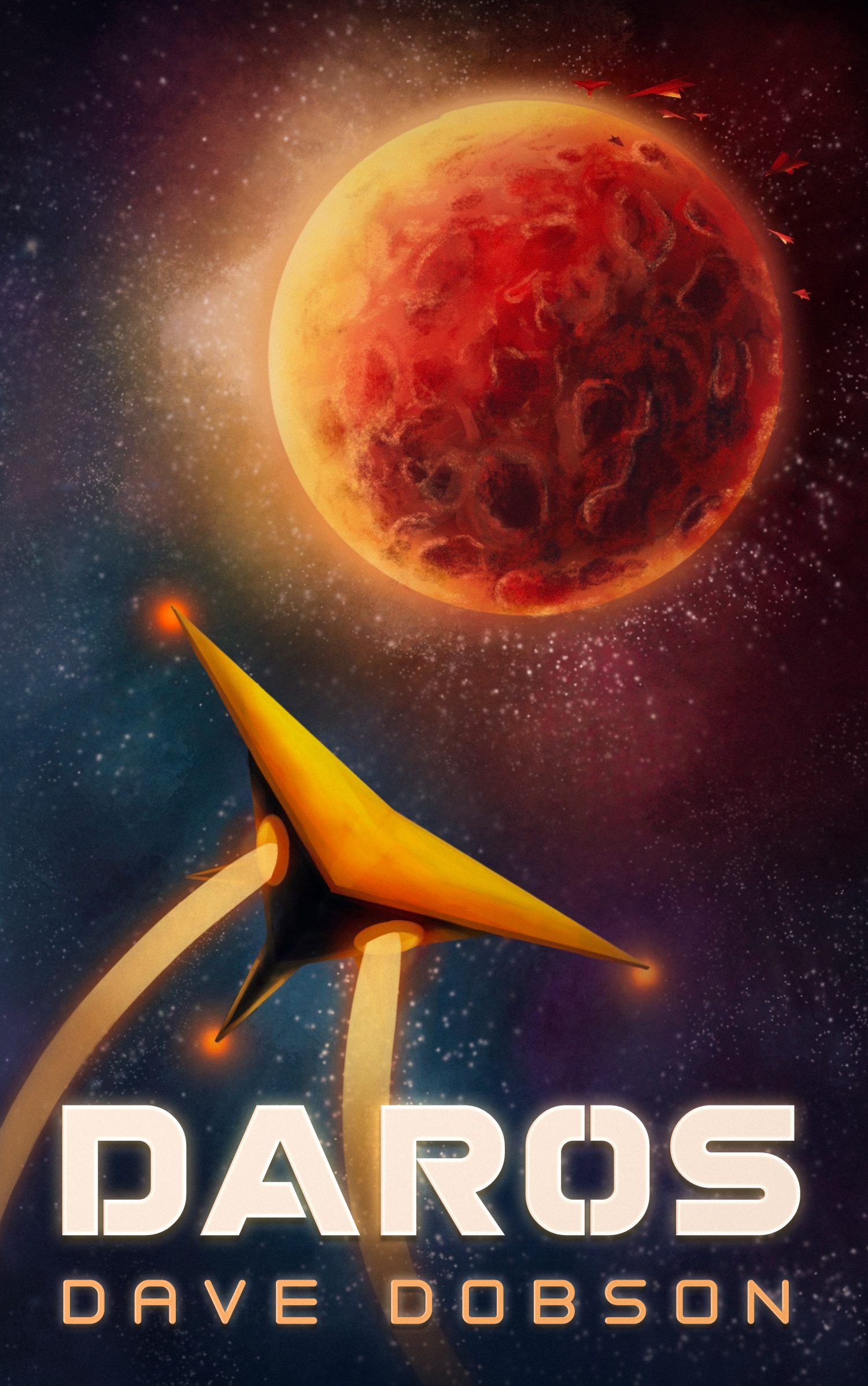 Rating: 7/10
Synopsis
High above Daros, sixteen-year-old Brecca Vereen prepares to unload a cargo of trade goods aboard her father's ship, the Envy's Price. Nellen Vereen shows her a mysterious artifact bound for a contact below, one that will earn them a lot of credits, and one that they definitely won't be declaring to customs.
Materializing out of nowhere, alien invaders fire upon all ships, destroy the jump gate, and knock out communications. The Envy's Price is crippled, and as her father tries to guide it down from orbit, Brecca rescues the illicit artifact and jettisons in a life pod to an uncertain fate below.
On the flagship of the invading fleet, Navigator Frim tries to persist within the cruel autocracy of the Zeelin Hegemony, under constant threat of death, but wishing for something better. And then she notices a whisper of radiation above Daros – the trail of a cloaked Vonar ship. What are they doing in the midst of all this? And will the captain kill her just for revealing this disagreeable news?
Daros is a classic space opera with aliens, weird technology, an invasion, distant worlds, and space travel. And laser guns, of course. It is humorous at many points, but it focuses primarily on the characters and their adventures rather than the jokes.
Review
Daros is a light, comical, and enjoyable sci-fi mashup of all your favorite sci-fi tropes. It follows 16 year old Brecca as her life turns upside down and she's forced to take action or risk the lives of billions of lives across thousands of planets. Dave Dobson has a humorous style of writing that really shines through in this novel.
Daros takes place on, you guessed it, the planet Daros. While there is certainly a feeling of other worlds within the story, the world building is focuses on the current state and history of this long abandoned planet. While there certainly is some historical world building in this novel, overall I felt the world itself didn't matter as much as what was left on it. You'll understand when you read!
Dobson's characters are certainly unique and fun to watch interact. You'll find everything from humans, multiple strange sentient beings from other worlds, as well as a snarky AI that you can't help but love. I really enjoyed getting to know these characters but felt like character development wise, only Frim and the AI really had any kind of an ARC.
Other aspects of this story that I loved were how the plot managed to hide several significant details throughout until the big reveals at the end. The chapters were short and sweet which would make a great bedside table book if you were looking for quick and easy reads before going to sleep at night.
There were a couple things I didn't enjoy as much as I was hoping to throughout the story. First, I felt like many of the conflicts were skipped over. There would be a buildup but then would jump to the next chapter and by the time you got back around to it it had been resolved. That might possibly have been so that the story would stay light but I felt it took away from the experience. Second, I found the first quarter of the novel to be slightly confusing. Not very much description is given and I struggled to gather a good mental picture of the story until about a quarter to a third of the way in.
There are several main ideas throughout this novel. The biggest in my mind being individual lives are worth more than survival of the fittest. Also, expansion by any means is not always a good thing. You cannot judge an individual by the actions of their culture or people. You'll also find themes of forbidden love, sacrifice, and friendship.
Overall, I enjoyed Dave Dobson's Daros. It was a nice break from a series of intense books I've been reading recently. If you want to try out sci-fi but aren't use to big space operas or technical scientific terms, then I think you'll find this book to be a great intro into the world of science fiction or just a fun humorous story with some very enjoyable characters.
Thanks, Escapist Book Tours of this opportunity to read and review Daros! Check out their twitter account to find more reviews on this novel!
Author Bio
A native of Ames, Iowa, Dave loves writing, reading, boardgames, computer games, improv comedy, pizza, barbarian movies, and the cheaper end of the Taco Bell menu. Also, his wife and kids.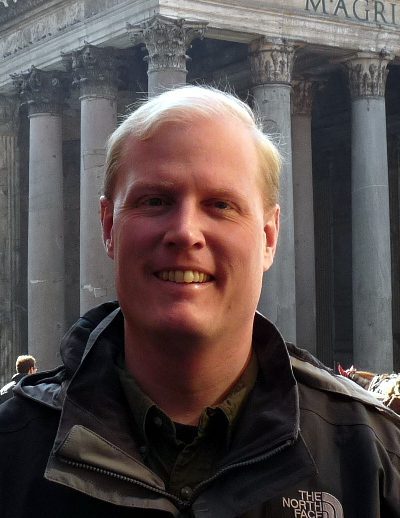 In addition to his novels, Dave is the author of Snood, Snoodoku, Snood Towers, and other computer games. Dave first published Snood in 1996, and it became one of the most popular shareware games of the early Internet. His most recent project (other than writing) is Doctor Esker's Notebook, a puzzle card game in the spirit of escape rooms.
Dave taught geology, environmental studies, and computer programming at Guilford College for 24 years, and he does improv comedy every week at the Idiot Box in Greensboro, North Carolina. He's also played the world's largest tuba in concert. Not that that is relevant, but it's still kinda cool.
Author Facebook: https://www.facebook.com/DaveDobson
Twitter: https://twitter.com/GCDaveDobson
Instagram: https://www.instagram.com/davedobsonfromiowa
Author Website: http://davedobsonbooks.com
Newsletter Signup: http://eepurl.com/gxRmBT