Hey everyone,
I just wanted to give you all a little update on the blog and why I haven't posted over the past couple of weeks.
THE BLOG IS STILL ALIVE, I PROMISE
I have been super busy with work as the Real Estate season is in full swing and working a second full-time job during the day keeps blogging to nights and weekends. Well, I enjoy spending time with my wife and pups when I'm not out showing homes or writing up contracts, so, in turn, my blogging suffers a bit.
Also, my wife and I have just recently (well, Sunday) started the process of building our next house and that has taken up a TON of time over the past week and a half. Luckily, the process from now until the home is finished is pretty laid back.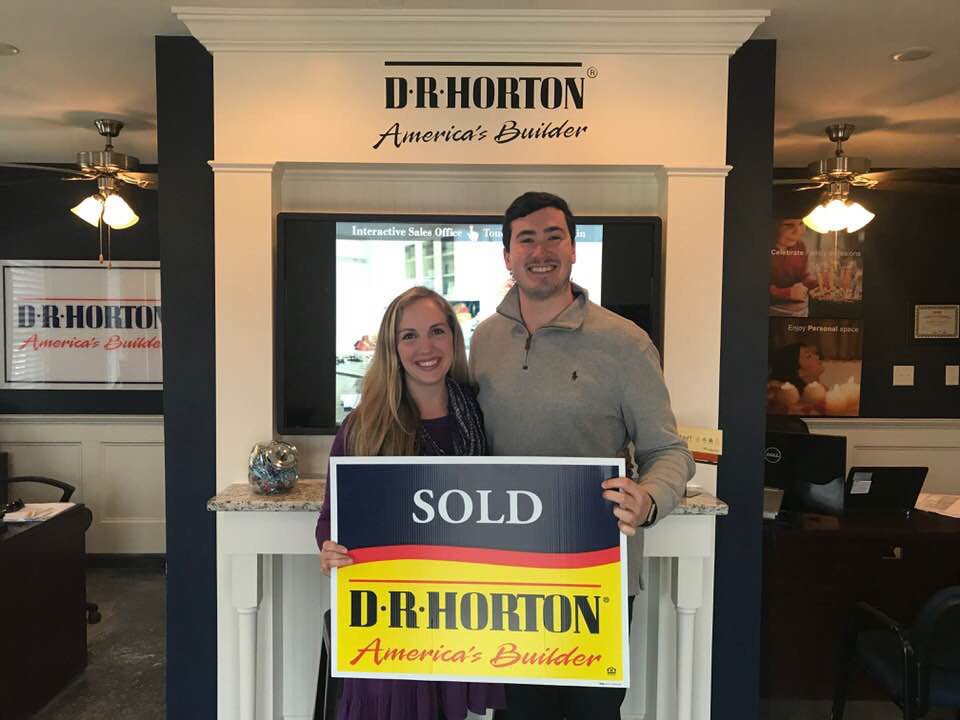 Having said all that, I am currently reading a crap-ton that I haven't written about and that I look forward to sharing with you over the coming days/weeks. Here is a sneak peak at what you can expect: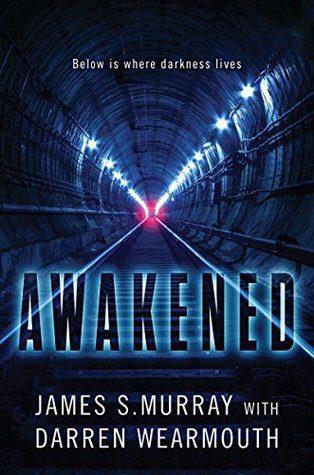 The star of truTV's hit show Impractical Jokers—alongside veteran sci-fi and horror writer Darren Wearmouth—delivers a chilling and wickedly fun supernatural novel in the vein of The Strain, in which a beautiful new subway line in New York City unearths an ancient dark horror that threatens the city's utter destruction and the balance of civilization itself.
After years of waiting, New York's newest subway line is finally ready, an express train that connects the city with the burgeoning communities across the Hudson River. The shining jewel of this state-of-the-art line is a breathtaking visitors' pavilion beneath the river.  Major dignitaries, including New York City's Mayor and the President of the United States, are in attendance for the inaugural run, as the first train slowly pulls in.
Under the station's bright ceiling lights, the shiny silver cars gleam. But as the train comes closer into view, a far different scene becomes visible.
All the train's cars are empty.
All the cars' interiors are drenched in blood.
As chaos descends, all those in the pavilion scramble to get out. But the horror is only beginning. High levels of deadly methane fill the tunnels. The structure begins to flood. For those who don't drown, choke or spark an explosion, another terrifying danger awaits—the thing that killed all those people on the train. It's out there…and it's coming.
There's something living beneath New York City, and it's not happy we've woken it up.
In a fracturing empire spread across savage seas, two young people from different cultures find common purpose. A nameless girl is the lone survivor when her village is massacred by biomancers, mystical servants of the emperor. Named after her lost village, Bleak Hope is secretly trained by a master Vinchen warrior as an instrument of vengeance. A boy becomes an orphan on the squalid streets of New Laven and is adopted by one of the most notorious women of the criminal underworld, given the name Red, and trained as a thief and con artist. When a ganglord named Deadface Drem strikes a bargain with the biomancers to consolidate and rule all the slums of New Laven, the worlds of Hope and Red come crashing together, and their unlikely alliance takes them further than either could have dreamed possible.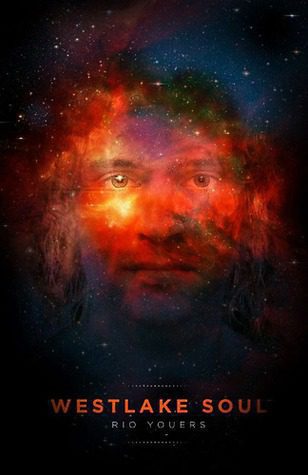 Westlake is in a permanent vegetative state. He can't move, has no response to stimuli, and can only communicate with Hub, the faithful family dog. And like all superheroes, Westlake has an archenemy: Dr. Quietus—a nightmarish embodiment of Death itself.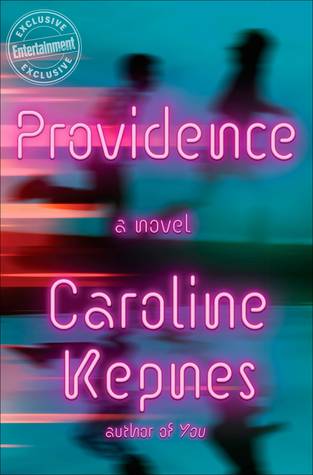 A propulsive new thriller about the obsessive nature of love when an intensifying relationship between best friends is disrupted by a kidnapping.
Growing up as best friends in small-town New Hampshire, Jon and Chloe are the only ones who truly understand each other, though they can never find the words to tell one another the depth of their feelings. When Jon is finally ready to confess his feelings, he's suddenly kidnapped by his substitute teacher who is obsessed with H.P. Lovecraft and has a plot to save humanity.
Mourning the disappearance of Jon and facing the reality he may never return, Chloe tries to navigate the rites of entering young adulthood and "fit in" with the popular crowd, but thoughts of Jon are never far away.
When Jon finally escapes, he discovers he now has an uncontrollable power that endangers anyone he has intense feelings for. He runs away to protect Chloe and find the answers to his new identity–but he's soon being tracked by a detective who is fascinated by a series of vigilante killings that appear connected.
Whisking us on a journey through New England and crashing these characters' lives together in the most unexpected ways, Kepnes explores the complex relationship between love and identity, unrequited passion and obsession, self-preservation and self-destruction, and how the lines are often blurred between the two.
The Bram Stoker Award-winning author of A Head Full of Ghosts adds an inventive twist to the home invasion horror story in a heart-palpitating novel of psychological suspense that recalls Stephen King's Misery, Ruth Ware's In a Dark, Dark Wood, and Jack Ketchum's cult hit The Girl Next Door.
Seven-year-old Wen and her parents, Eric and Andrew, are vacationing at a remote cabin on a quiet New Hampshire lake. Their closest neighbors are more than two miles in either direction along a rutted dirt road.
One afternoon, as Wen catches grasshoppers in the front yard, a stranger unexpectedly appears in the driveway. Leonard is the largest man Wen has ever seen but he is young, friendly, and he wins her over almost instantly. Leonard and Wen talk and play until Leonard abruptly apologizes and tells Wen, "None of what's going to happen is your fault". Three more strangers then arrive at the cabin carrying unidentifiable, menacing objects. As Wen sprints inside to warn her parents, Leonard calls out: "Your dads won't want to let us in, Wen. But they have to. We need your help to save the world."
Thus begins an unbearably tense, gripping tale of paranoia, sacrifice, apocalypse, and survival that escalates to a shattering conclusion, one in which the fate of a loving family and quite possibly all of humanity are entwined. The Cabin at the End of the World is a masterpiece of terror and suspense from the fantastically fertile imagination of Paul Tremblay.
THE WORLD YOU KNOW IS DEAD. WE DID THIS TO OURSELVES.
The epidemic struck at the end of the Third World War. Fighting over oil, power, and religion, governments ignored the rise of an anti-bacterial-resistant plague. In just five years, the Earth was annihilated. Only one city survived—Etyom—a frozen hell-hole in northern Siberia, engulfed in endless conflict.
The year is 2251.
Two groups emerged from the ashes of the old world. Within the walled city of Lower Etyom dwell the Robusts—descendants of the poor who were immune to the New Black Death. Above them, in a metropolis of pristine platforms called Lillipads, live the Graciles—the progeny of the super-rich, bio-engineered to resist the plague.
Mila Solokoff is a Robust who trades information in a world where knowing too much can get you killed. Caught in a deal-gone-bad, she's forced to take a high-risk job for a clandestine organization hell-bent on revolution.
Demitri Stasevich is a Gracile with a dark secret—a sickness that, if discovered, will get him Ax'd. His only relief is an illegal narcotic produced by the Robusts, and his only means of obtaining it is a journey to the arctic hell far below New Etyom.
Thrust together in the midst of a sinister plot that threatens all life above and below the cloud line, Mila and Demitri must master their demons and make a choice—one that will either salvage what's left of the human race or doom it to extinction…
–>Check out ittakesdeathtoreachastar.com to find out more about Etyom, including an interactive world map, character profiles, and the research behind this epic "science-faction" novel.