Hello, book friends! I am back with another Blog Tour post. Today's book is The Raven by Jonathan Janz. Highlights are below. Enjoy! This is a wild one…
Rating: 10/10
Synopsis
Fearing that mankind is heading toward nuclear extinction, a group of geneticists unleash a plot to save the world. They've discovered that mythological creatures such as werewolves, vampires, witches, and satyrs were once real, and that these monstrous genetic strands are still present in human DNA. These radical scientists unleash the bestial side of human beings that had been dormant for eons, and within months, most people are dead, and bloodthirsty creatures rule the earth. Despite the fact that Dez McClane has no special powers, he is determined to atone for the lives he couldn't save and to save the woman he loves. But how long can a man survive in a world full of monsters?
Review
Honestly, there is not much to say about The Raven except that it is absolutely out of control (in a good way). Set in a futuristic dystopia, action-packed, and full of monsters Jonathan Janz has given us a story that is as delightful as it is savage.

There are two things you need to know about The Raven, the first being that is one of the most unique books I have ever read, especially when it comes to the plot. It is futuristic dystopian plus vampires, werewolves, witches, and power-addled cannibals meets Battle Royal. After a very short buildup, the action is nonstop for 90% of the book. There was constant tension as it seemed that whatever happened death was waiting around the corner in the form of a mythical or gothic beast. Many of them are mean and hungry and violent, and these constant near-death experiences for the protagonist are what drive the plot. Really, everything else felt like filler, which is fine by me. This book really got my heart rate up, and I was here for every word.

The second thing you need to know about this book is the writing was phenomenal. Janz does not just break every rule, but it lights the rulebook on fire, dices it up, and feeds it to a satyr. You thought every dystopian novel needs a long buildup or explanation? Not in this book. Vampires are not real? Guess again, because it is all genetics that can be brought out with nuclear exposure. How exactly does that work? None of your business, look over there a cannibal is eating your friend while a werewolf gears up for an attack. That is exactly how I felt reading this, a sense of whiplash. The beauty in the writing is that the author gives the reader no breaks to catch their breath. It is one thing after another until you almost cannot stand it, which is the greatest feeling for me because it never gave me an excuse to put the book down. That is the exact reason why I flew through it, reading it only in a couple of sittings.

Even though the premise sounds really strange, The Raven is so good. Scratch that, I think it is so good because it is strange. This book is an unusual and unique concept bringing together so many differing elements to one story and not just making it work but create something that is great. Janz puts on a writing clinic for readers. I recommend The Raven to all fans of fantasy and/or dystopian stories, or for anyone who is looking for something different.
About the Author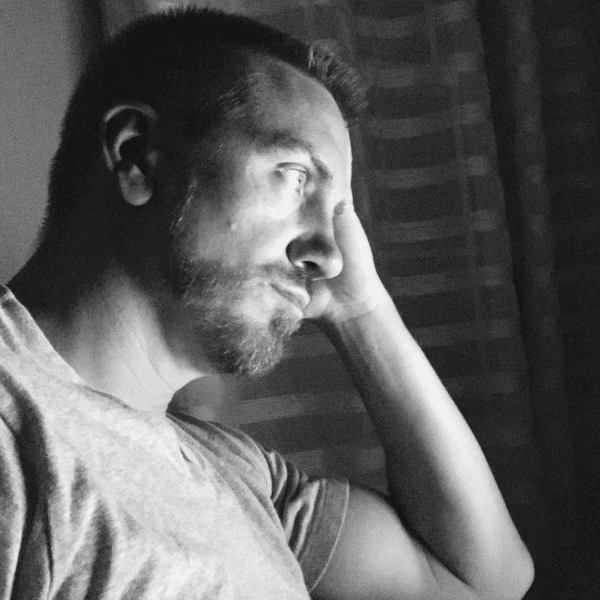 Jonathan Janz is the author of more than fifteen novels and numerous shorter works. Since debuting in 2012, Jonathan's work has been lauded by Booklist, Publisher's Weekly, The Library Journal, and many others. He lives in West Lafayette, Indiana, with his amazing wife and three incredible children.