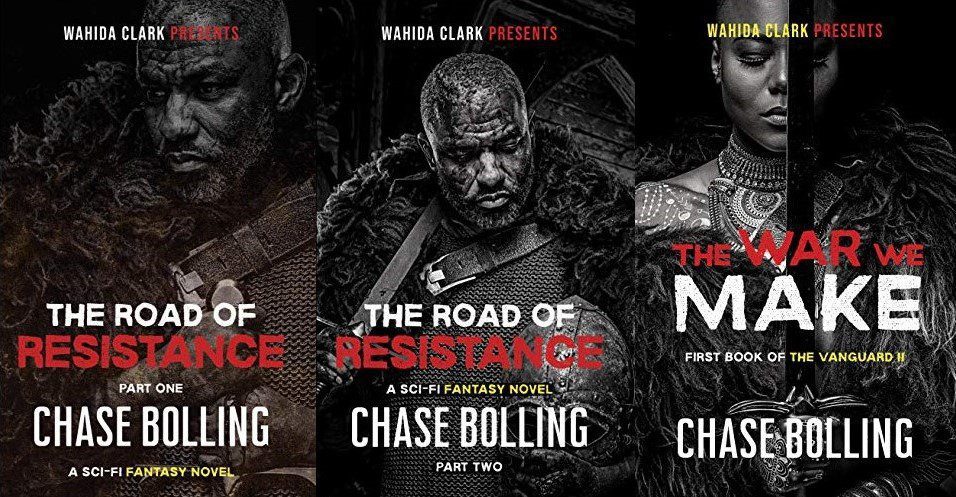 ---
Author Bio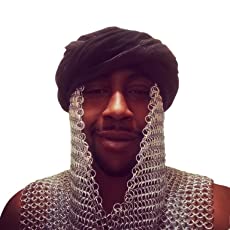 ---
You can say Chase is a father, avowed revolutionary, and author in that order. Born and raised in Bridgeport, CT he grew up in a proud Afro-indigenous family from the deep south with strong roots to the military, activism, and public service.
Growing up Chase; marched in protests, canvassed for political campaigns, and was active in church. He played football, lacrosse, and moved from fencing into discovering a lifelong love of historical martial arts! Admittedly Chase found himself on the wrong side of the law as a teenager and young adult. While raised with a W.E.B Dubois-esque "Talented Tenth", sense of responsibility, friends say he spent his younger years pretty much being Huey and Riley of the Boondocks at the same time. Thankfully, he's managed to take his youthful penchant for "being about that life", and channels it into his books, and passion for social justice.
After years in the indie hip-hop scene as The Legendary Thug Poet, he was forced to put the mic down after a near fatal car accident left him with a traumatic brain injury. Now he mainly sticks to activism, historical martial arts, and writing great books, while proudly serving as Managing Editor of SF/For the Culture; the fantasy, sci-fi, and speculative fiction side of W. Clark Presents Innovative Publishing!
---
Book Info
Come check out why Christian Cameron calls The Vanguard "Stirring, gritty, connected and epic. A great read!"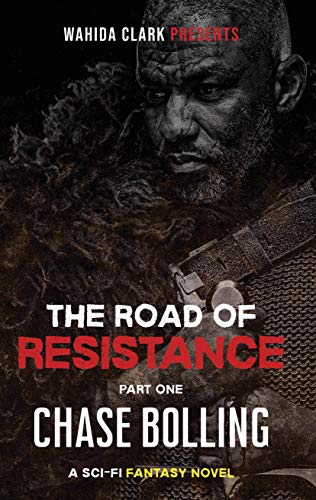 ---
Chessed had always lived his life somewhere between woke Blerd, and slowly reforming hoodlum. When weapons technology is suddenly cast back to medieval levels, life for the college educated, ex-gang member will never be the same again!
When executive orders begin to destroy human and civil rights, Chessed's plan to protect his family leads to more than he ever imagined! Inspired by anime, his favorite fantasy books, and his love of historical African martial arts, Chessed leads his embattled community in an uprising to stop his hometown of Bridgeport from becoming a playground for hate groups and corrupt government officials! With S.C.A. honed combat skills Chessed, and his homies find an all new meaning to being "about that life" and riding for their hood as they build a Camelot rooted in Black Lives Matter principles and hip-hop culture!
The Road of Resistance Part 1, delivers Afrofuturism with sword and soul combined with Arthurian themes for an epic fantasy thrill ride that takes readers on a journey filled with conspiracy, romance, Arthurian themes, & epic action! Influenced by the likes of Christian Cameron, Mark Lawrence, and Brandon Sanderson. The Road of Resistance Part 1 is perfect for fans of Children of Blood and Bone, The Fires of Vengeance, or The Way of Kings!
Purchase your copy: Amazon
---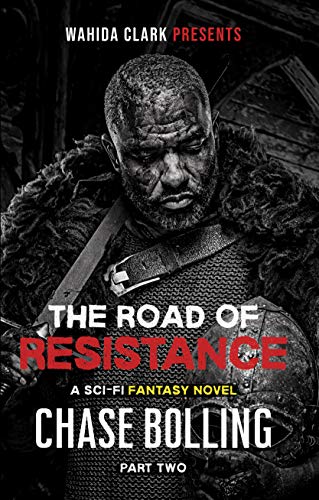 ---
When Chessed set out to execute his SHTF plan with his homies, he never imagined that he would be walking the road to kingship. But with modern weapons extinct, and years of S.C.A. and historical African martial arts under their belt, he and his company of unlikely heroes find themselves at the helm of a fledgling seperatist kingdom called the Vanguard!

But as ultra-nationalists hate groups rise, building economies on human trafficking, and the state's governor, wielding incredible emergency powers sets his eyes on Bridgeport; ridin' for the hood takes on an brand new meaning!

Chessed must unite survivors, and former street gangs into an army to stop the onslaught of tyranny! Join the Vanguard and hold the line with a diverse cast of characters as the Vanguard marches to war!

Fans of Bernard Cornwell, Tochi Onyebuchi, Sarah J. Mass, and Marlon James, have a new favorite to add to their list! Bolling combines Afrofuturism with military science fiction and urban fantasy for a non-stop thrill ride!
Purchase your copy: Amazon
---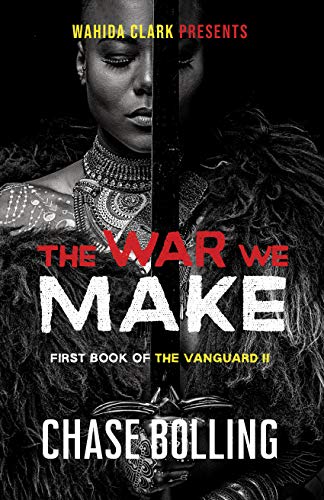 ---
Some queens don't need a dragon to bring fire and blood!
When weapons technologies were trapped in the dark ages, and a rogue American government turned on its own people, the Vanguard, a revolutionary, separatist kingdom, led by King Chessed of Bridgeport was born! But when Chessed is betrayed and presumed missing or dead, what will become of his fledgling kingdom?
With the old America dead, its now long live the Continental American Federacy! The former President of the United States has sold extraordinary powers to the highest bidder, reforming the nation at the whims of the elite and deep state, while the Vanguard races to stop a resurgent Confederacy from consolidating their rule from Virginia to Mexico!
In Chessed's absence, it's up to Khalise, first lady of the Vanguard, and mother of his children to take up her nation's banner, and don her crown! As she dispatches trusted bannermen to search for the king, she must overcome depression, loss, and anxiety to lead her people to victory! But a bloodthirsty occultist elite, and an onslaught of witches, wizards, psychics, and demonic forces make the task more dangerous than ever before in the afrofuturist, arcanepunk fantasy thriller The War We Make: The Vanguard 3!

Graphic, action packed, and emotionally charged Bolling blends contemporary fiction with horror, paranormal, and metaphysical elements as fantasy and science fiction intertwine with African & Native American myths, legends, and culture. The War We Make creates something mystical, chilling, and epic!
Purchase your copy: Amazon