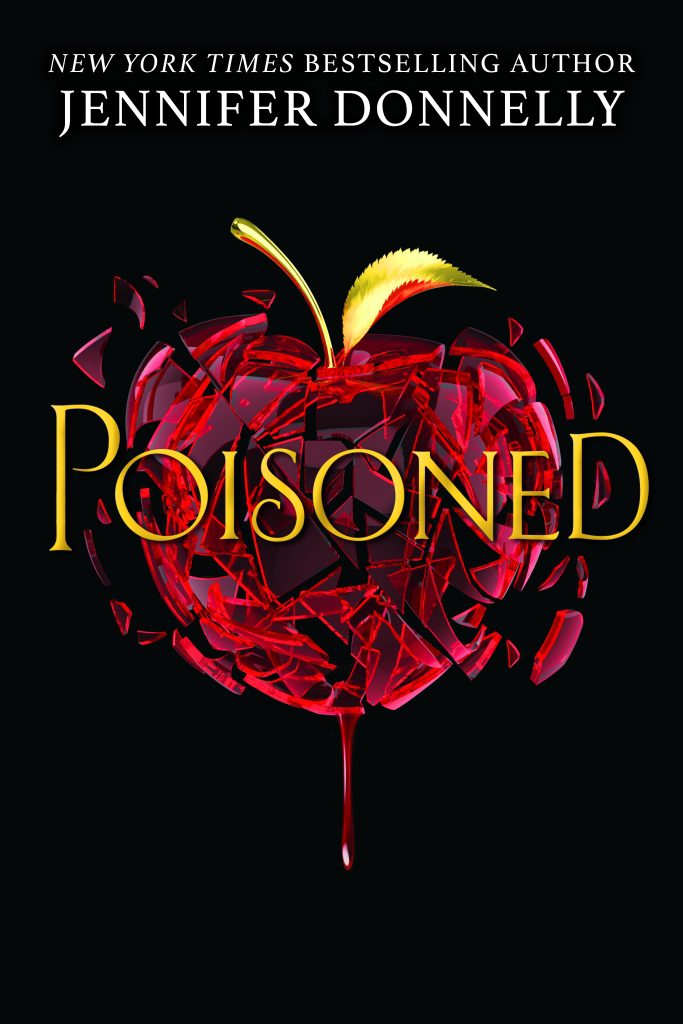 Today, I am thoroughly excited to have Jennifer Donnelly stop by and chat about her life, writing, and her upcoming release, Poisoned. I want to thank Scholastic (and especially Alex Kelleher-Nagorski) for connecting the two of us and a special thanks to Jennifer for her fantastic answers.
Tell me a little about yourself (growing up, school, hobbies)
Stories and books were a constant throughout my childhood. My mom is German and a wonderful storyteller, so the expectation of stories was something I've had since I was small. It was a natural progression for me to go from hearing stories to writing some of my own. The world of words has always been as real to me as the actual world, maybe more so!
Did you have a career prior to writing?
I did. I was a reporter. Wrote ad copy. Freelanced. Sold antiques. Waitressed. I started writing my first novel when I was in my early twenties and didn't sell it until I was in my late thirties. Those were some long hard years, but they taught me an important lesson: No one can ever guarantee that you'll get published, but one person can guarantee that you won't – and that's you, if you quit. So don't. Believe in your work. Believe in yourself.
Where do you typically find yourself writing? Home, office, coffee shop? I know COVID more than likely answers this, but maybe prior to the pandemic if you had an "outside of the home" routine.
COVID hasn't changed my writing routine much; I wrote at home before it hit, and I'm writing at home now. What is has done is taken away opportunities for me to connect in-person with readers, and I really, really miss that. Zoom is great, but nothing beats being in a room with people, talking books.
What is your writing process? Does your process change from book to book? I can only imagine it has to change between writing historical fiction and classic reimaginations.
My process really doesn't change from book to book. Because I'm a neurotic, under-confident writer, I outline obsessively before I start writing, blocking out every scene, getting down dialogue if I can hear it, broadly brush-stroking in the characters and their world. That way, when I start, I have a pretty tight plan which gives me courage to do battle with the story. But I deviate from the plan a lot. Characters don't love being dictated to. They have their own ideas and they want to be free to forge their own ways through the story.
How do you overcome writer's block?
I just don't believe in it. Getting stuck isn't a sign of block, it's just a part of the process. Everyone gets stuck – composers, painters, coders, architects. It comes with the territory of creating. I actually hate the term and wish it would fall out of use. I think it makes people feel helpless and scared, as if someone's dropped this giant concrete block in front of them and told them that there's no way around it. One thing I've found that helps when I get stuck is this: I get away from my laptop, get some scrap paper and a pen and start writing out questions about things that are troubling me about my story. They might be specific, like: Why is Chapter 4 flat? Or Why is the dialogue in Chapter 10 dull? If I can't get specific, I'll just simply write this: Why does this book stink? And within a few seconds, the answers start coming, and I can make progress. There's something about the act of picking up a pen and actually writing the questions out that unsticks me.
What is it about the YA genre that pulled you in?
The readers themselves. Teen readers are wonderful – so honest, open, funny, heartbreaking and smart, and I love having conversations with them through my stories.
Your novel, A Northern Light, won the 2003 Carnegie Medal recognizing the year's outstanding children's book. A few years later on the meda's 70th anniversary, it was named one of the top ten winning works. On top of that, it was named one of Time Magazine's 10 Best Young Adult Books of All Time in 2015. First, just wow. That is absolutely astounding, especially so since it was only your 2nd novel published. Second, can you tell readers that may not be familiar with the work a little bit about what they can expect within its pages?
Thank you! A Northern Light looks at a murder that happened in a remote part of the Adirondack Mountains and at the effect it has on a young farm girl. In 1906, Grace Brown –young, pregnant and unmarried – was drowned by the father of her child, a young man named Chester Gillette. It was a story that shocked the nation, and, since I spend part of my childhood in the area, it was a story I grew up hearing about. As I got older, I read about the case, and I read the letters Grace wrote to Chester, shortly before he killed her. They are very moving, and they stirred up very strong emotion in me—grief, anger, outrage. I had to get that emotion out the way writers do, by writing a story. I had to have something good come from Grace's death and that something good was Mattie Gokey, my main character. Grace Brown's life ends on Big Moose Lake, but because of her, Mattie's life begins.  
Poisoned (on sale 10/20/20) is a retelling of the classic Snow White and the Seven Dwarfs fairytale. Can you tell readers a bit about the story and are you willing to reveal any major themes? What are some notable differences between the classic story and your reimagining? 
Poisoned is a retelling of the Snow White fairytale, yes, but it's also a plea to meet cruelty with the one and only thing that can defeat it – kindness.
Ever since I first heard the story, as a small child, I've been both terrified and fascinated by the talking mirror. I've always wanted to know who, exactly, is inside it and what it wants from us. I wrote Poisoned to find out. I can't tell you who it is without giving too much away, but I can tell you that he doesn't have our best interests at heart, and that under his influence, kindness withers.
There are a lot of differences between Poisoned and Snow White – new settings, new characters, a lot of bratwurst and strudel, but one of the biggest is the huntsman. In the classic version, he takes pity on Snow White and allows her to escape. In Poisoned he does exactly what the queen tells him to. He also narrates the tale, as he is the character closest to the evil queen and I really wanted to delve into her story, too. In my story, she speaks to her mirror, just as her counterpart in the classic tale does, but as I wrote my evil queen, I kept wondering…does she really ask it "Who's the fairest of them all?" I mean, she's a queen! She has a realm to rule and bigger worries than a few wrinkles. Maybe, just maybe, she has an entirely different question for her mirror.
What are you working on now?
I'm working on another fairytale retelling, and a new historical as well. They're too new to talk about, but I'm obsessed with both of them already and can't wait until I can share more with you!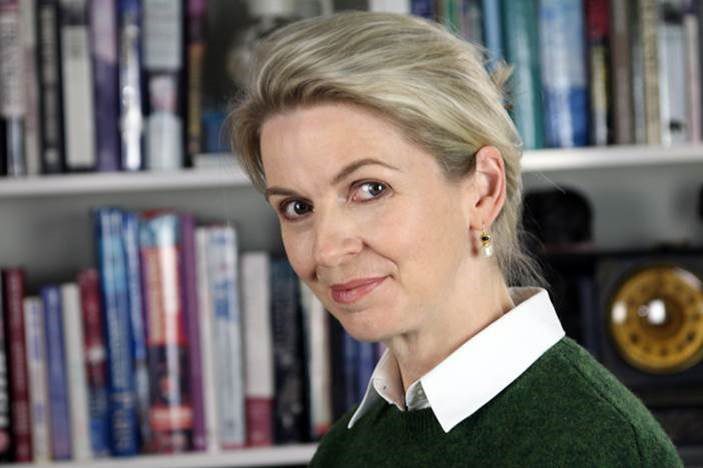 Jennifer Donnelly is the author of the adult novels The Tea Rose, The Winter Rose, and The Wild Rose, as well as the young adult novels These Shallow Graves, Revolution, and A Northern Light, winner of Britain's prestigious Carnegie Medal, the LA Times Book Prize for Young Adult Literature, and a Michael L. Printz Honor Book Award. She lives and writes full-time in Upstate New York.
Facebook: https://www.facebook.com/JenWritesBooks/
Instagram: https://www.instagram.com/jenwritesbooks/
Twitter: https://twitter.com/jenwritesbooks
Goodreads: https://www.goodreads.com/author/show/36346.Jennifer_Donnelly
Amazon: https://www.amazon.com/Jennifer-Donnelly/e/B001AVQPAC
Website: https://www.jenniferdonnelly.com/