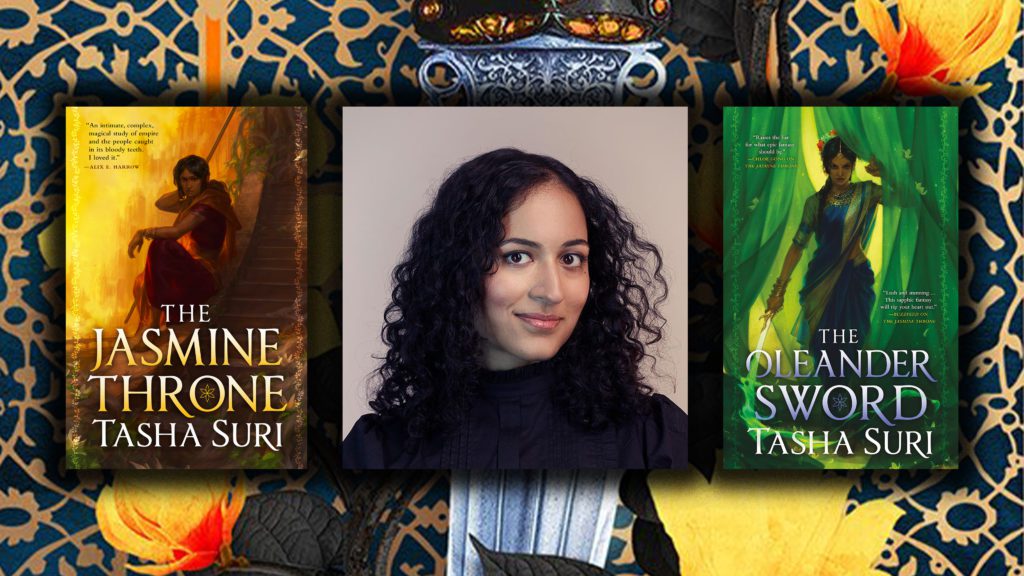 Join host Adrian M. Gibson and award-winning author Tasha Suri for a chat about her love of history, the importance of research in worldbuilding (and when to ignore it), writing as part of the South Asian diaspora, sapphic romances, magic systems, her new book The Oleander Sword and much more.
---
About Tasha Suri:
Tasha is the is the award-winning author of The Books of Ambha duology and the epic fantasy The Jasmine Throne, book one in her Burning Kingdoms series. Her latest release is The Oleander Sword, which is out now via Orbit Books.
---
For more on Tasha and her work, check her out on Twitter, Amazon and her personal website.
This interview is also available to stream and download on the SFF Addicts podcast feed:
Anchor | Apple Podcasts | Spotify | Google Podcasts | Podcast Addict | Amazon Music | Stitcher | Overcast | RadioPublic | Pocket Casts | Breaker