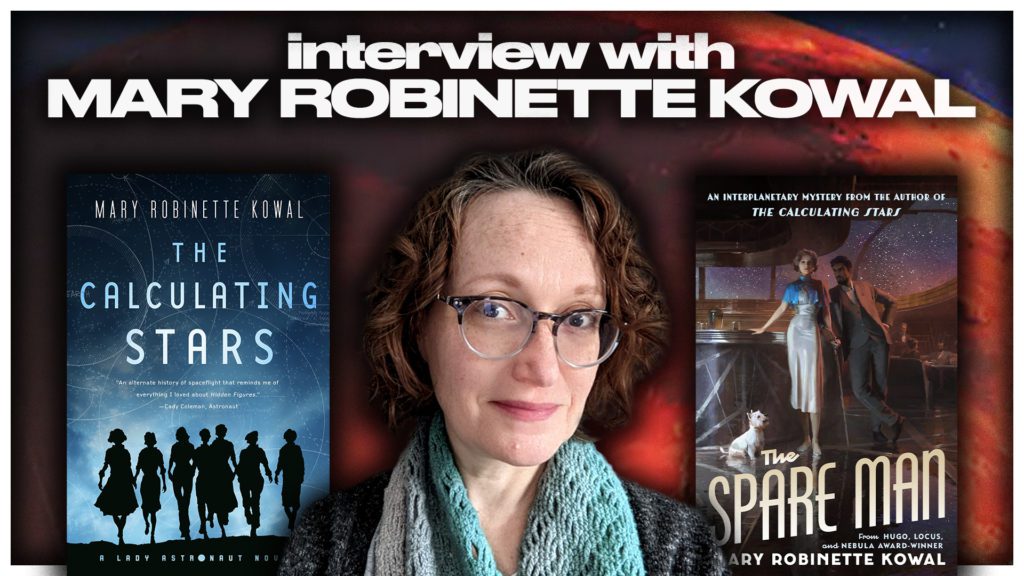 Join host Adrian M. Gibson and award-winning author Mary Robinette Kowal for a chat about her new novel The Spare Man, her Glamourist Histories and The Lady Astronaut series, the modern space race, building off of Dashiell Hammett's book The Thin Man (and its movie adaptations), what makes a good mystery, committed couples, compelling characters, dogs, puppeteering and much more.
Also, Mary Robinette was a panelist on SFF Addicts Ep. 29 discussing "Modern Sci-Fi Thrillers," which you can watch here.
---
About Mary Robinette Kowal:
Mary Robinette is the award-winning author of The Lady Astronaut series, the Glamourist Histories series and more. She is also a co-host on the Writing Excuses podcast with Brandon Sanderon, Dan Wells et al. Her latest release is The Spare Man, which hit stores on Oct. 11th via Tor Books.
---
Find Mary Robinette on Twitter, her personal website or the Writing Excuses podcast
This interview is also available to stream and download on the SFF Addicts podcast feed:
Anchor | Apple Podcasts | Spotify | Google Podcasts | Podcast Addict | Amazon Music | Stitcher | Overcast | RadioPublic | Pocket Casts | Breaker