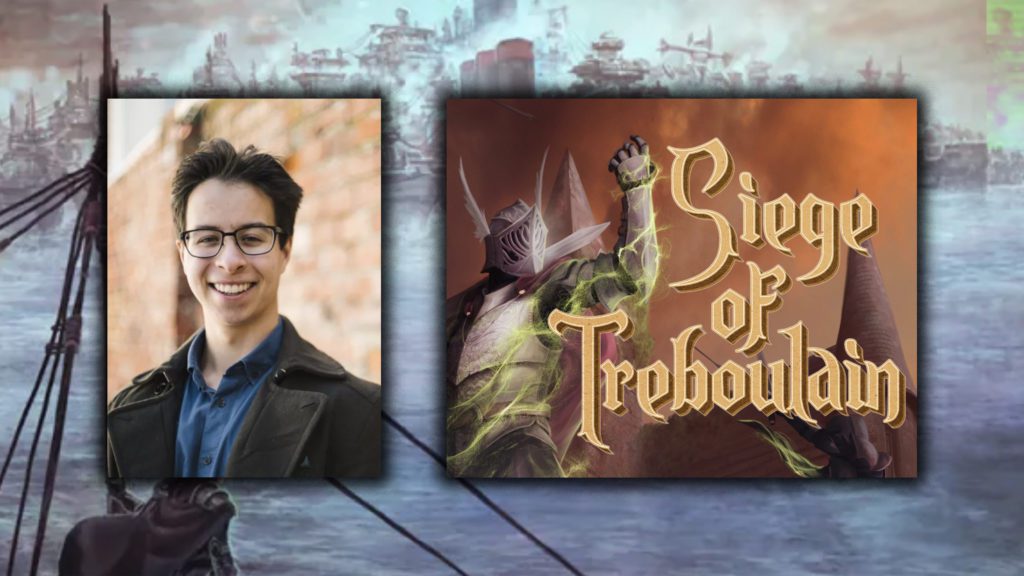 About Jed:
Jed Herne is the fantasy author of Fires of the Dead, Across the Broken Stars, and The Thunder Heist. His latest work is Siege of Treboulain, an epic fantasy interactive fiction game with 280,000 words of playable content, which is out today, April 14th. He is also a podcaster, hosting Wizards, Warriors & Words with authors Dyrk Ashton, Rob J. Hayes and Michael R. Fletcher.
---
Join FanFiAddict's Adrian M. Gibson and Jed for a chat about his new epic fantasy interactive fiction game Siege of Treboulain, his previous novels, the challenges (and benefits) of writing an interactive fiction game versus a novel, how he got started in podcasting, the beginnings of Wizards, Warriors & Words and what his hopes are for the podcast's future, finding a good creative/life balance and much more.
This interview is also a companion to a live playthrough of Siege of Treboulain, where Adrian and fellow FanFiAddict bloggers Tori Gross and Connor M. Caplan played the beginning of the game with Jed. Check that out here, or on the SFF Addicts podcast feed.
---
For more on Jed and his work, check him out on:
Twitter | Amazon | Goodreads | Wizards, Warriors & Words | https://jedherne.com/
This interview is also available to stream and download on the SFF Addicts podcast feed:
Anchor | Apple Podcasts | Spotify | Google Podcasts | Podcast Addict | Amazon Music | Stitcher | Overcast | RadioPublic | Pocket Casts | Breaker