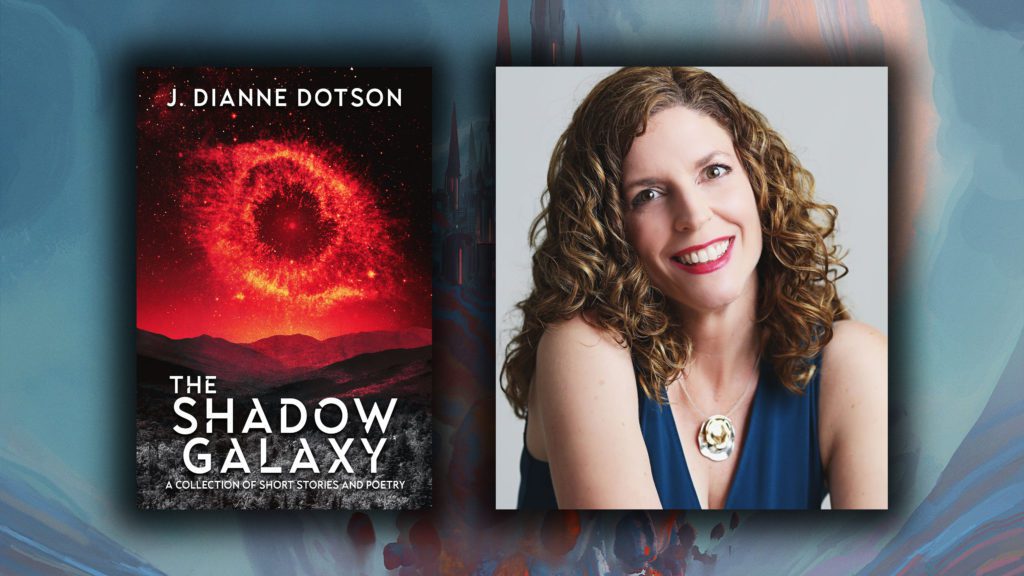 J. Dianne Dotson is the author of The Questrison Saga — a four-book space-opera epic — and The Shadow Galaxy — a collection of short stories that range from sci-fi to horror to romance, and everything in between. I had the pleasure of sitting down with Dianne to talk about her experiences writing The Shadow Galaxy.
In our conversation, we talk about how art, science, and food influence her stories. We geek out about the stories in The Shadow Galaxy, and she shares some sneak peeks of what she'll be releasing next.
To learn more about what to expect from The Shadow Galaxy, you can check out my review.
To connect with Dianne, visit her website where you'll find a list of where she's active on social media, as well as a complete list of all her books.