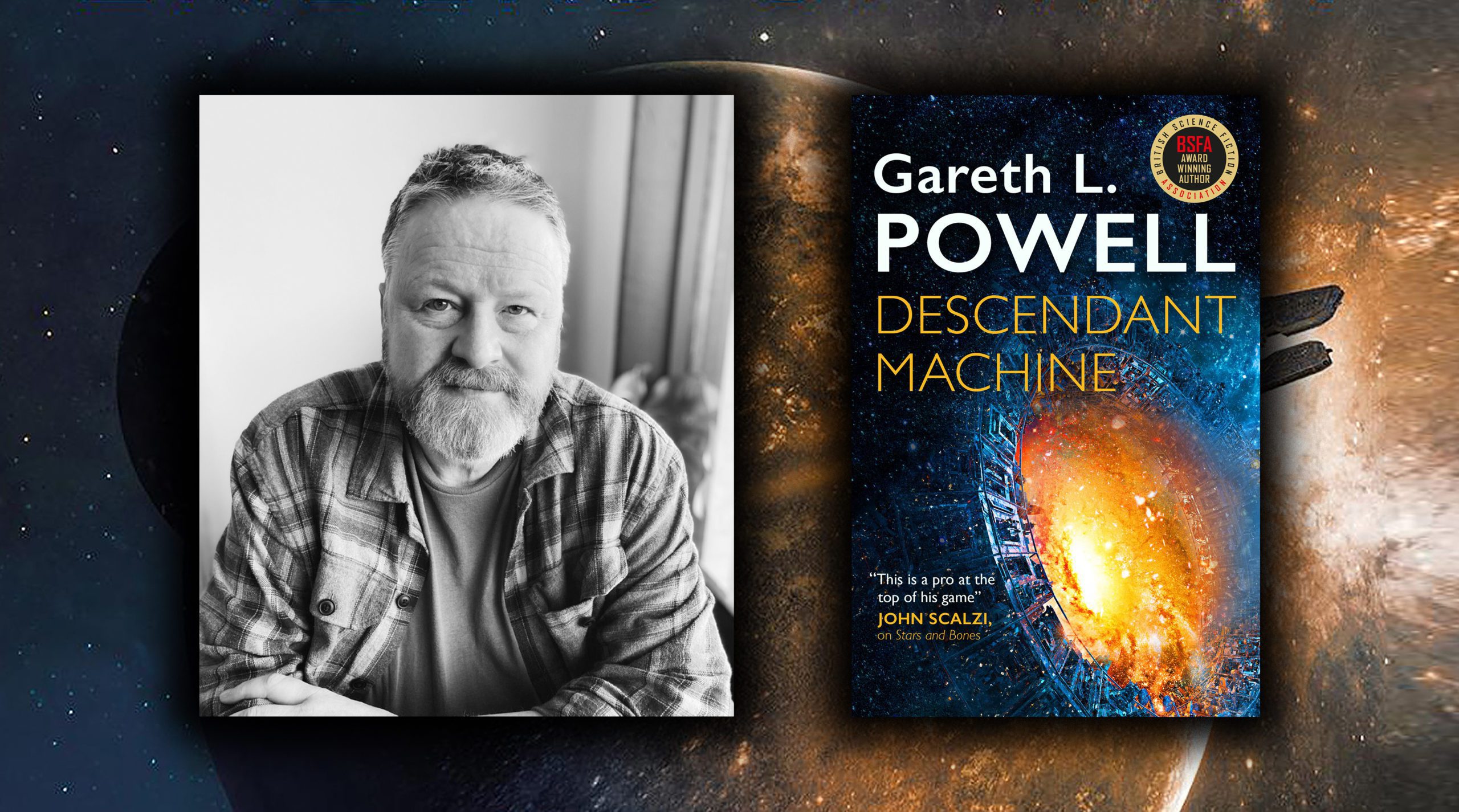 Gareth L. Powell is an author who needs no introduction. He's proven himself the master of space-opera with his Embers of War trilogy and the critically acclaimed Stars And Bones. His latest release, Descendant Machine, is his most brilliant and authentic space adventure yet.
I had the pleasure of sitting down with Gareth and talking about what went into writing Descendant Machine, his influences, his writing process, and his love of sci-fi.
You can read my full review for Descendant Machine here.