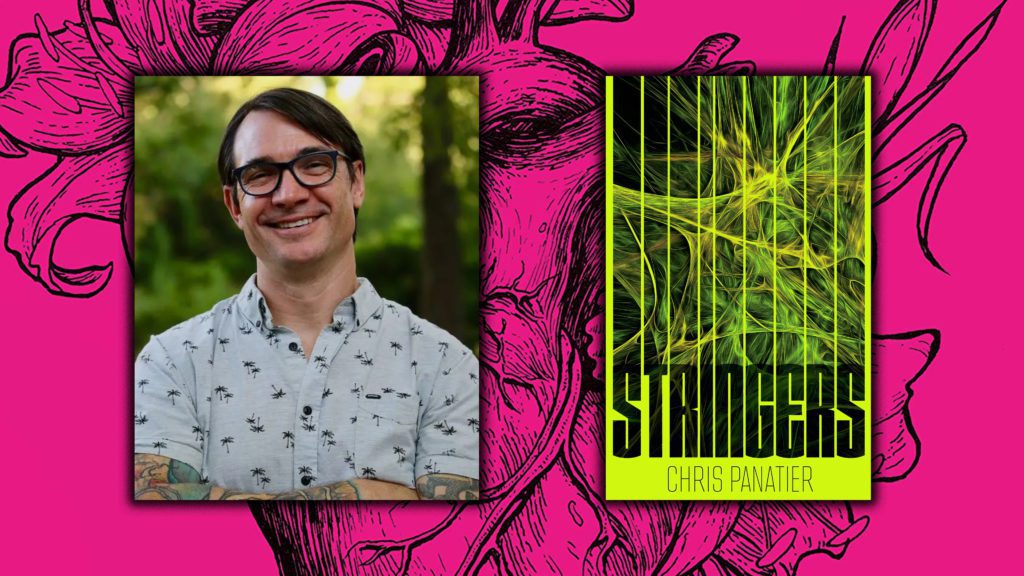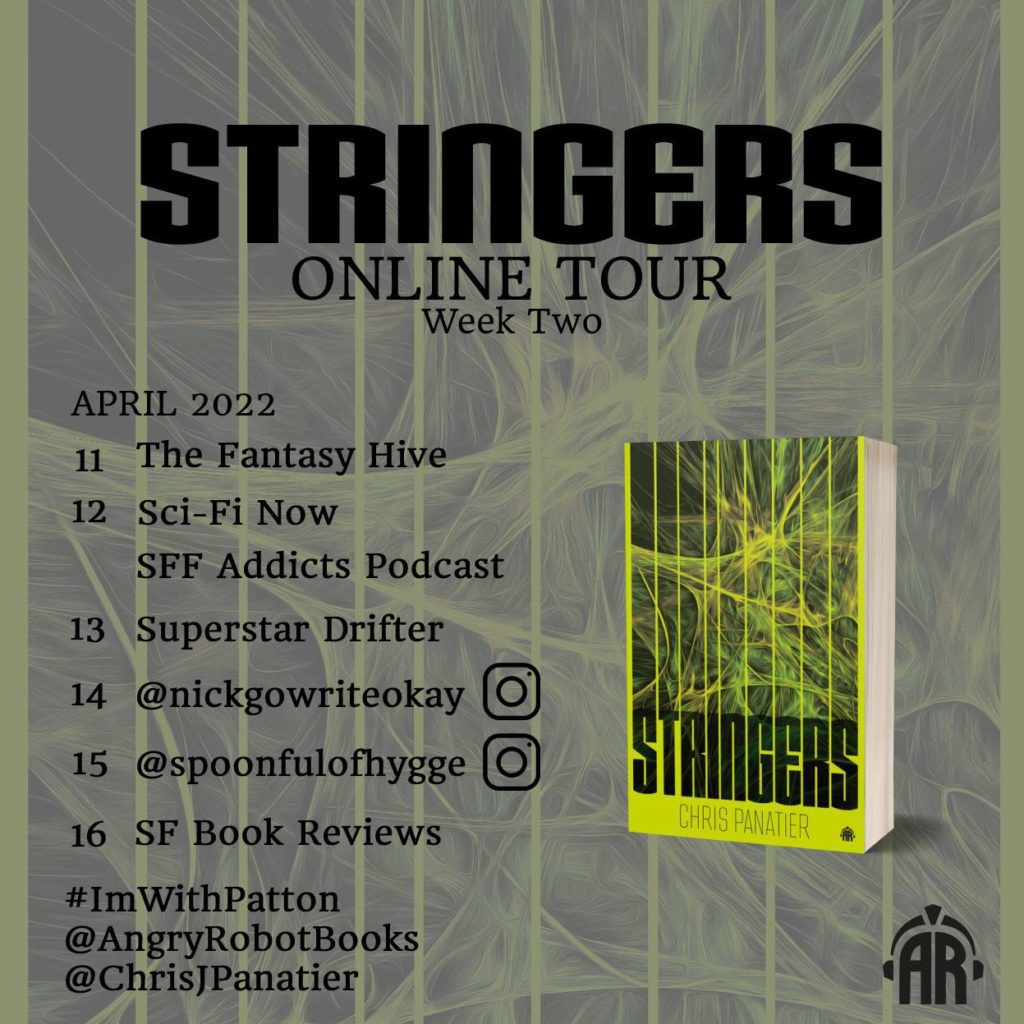 Thank you to Angry Robot for including SFF Addicts in the Online Tour for Stringers. #ImWithPatton
About Chris:
Chris Panatier is an artist and author of short stories and novels. His debut novel, The Phlebotomist, was released in 2020, and his sophomore novel, Stringers, is out today, April 12th, through Angry Robot Books. Chris has also been a trial attorney for almost two decades, representing people who have been injured, poisoned, or killed due to the conduct of others.
---
Join FanFiAddict's Adrian M. Gibson and Chris for a chat about his new novel Stringers, his first novel The Phlebotomist, the biology of blood, string theory and quantum entanglement, research wormholes, humor and effective uses of footnotes in fiction, bug sex, art, tattoos, metal bands and much more.
---
For more on Chris and his work, check him out on:
Twitter | Amazon | Goodreads | https://chrispanatier.com/
This interview is also available to stream and download on the SFF Addicts podcast feed:
Anchor | Apple Podcasts | Spotify | Google Podcasts | Podcast Addict | Amazon Music | Stitcher | Overcast | RadioPublic | Pocket Casts | Breaker