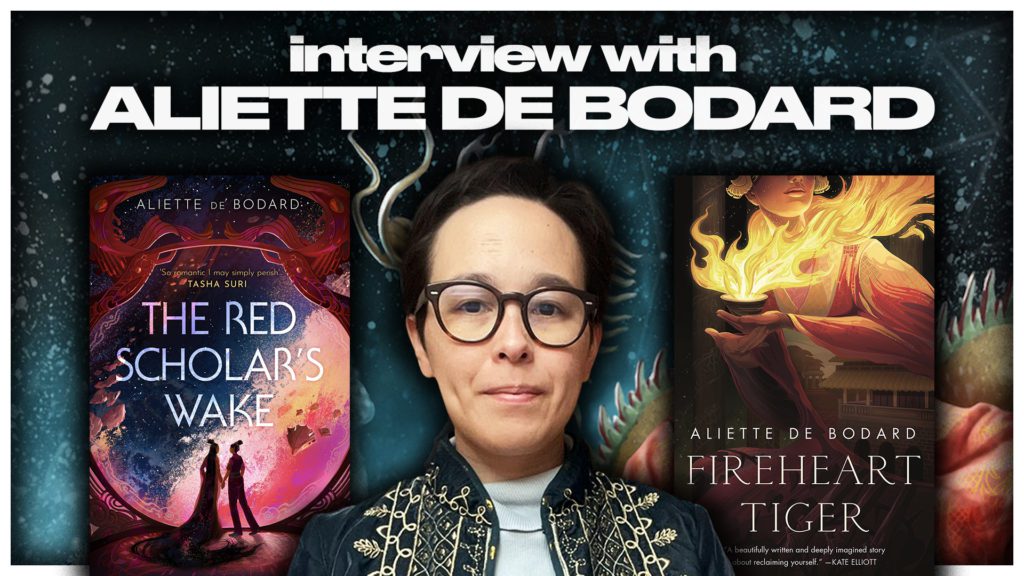 Join host Adrian M. Gibson and award-winning author Aliette de Bodard for a chat about her new book The Red Scholar's Wake, books in translation, Vietnamese history and language, her Universe of Xuya series, worldbuilding, childbirth, sentient spaceships, sapphic romance, family, food as memory and much more.
---
About Aliette de Bodard:
Aliette de Bodard is the award-winning author of Fireheart Tiger, In the Vanishers' Palace, the Obsidian and Blood series, the Dominion of the Fallen series, The Universe of Xuya series and more. As well, her short fiction has been featured in Uncanny Magazine, Clarkesworld, Beneath Ceaseless Skies, Tor.com and numerous other publications. Aliette's newest release is the novel The Red Scholar's Wake, the latest addition to The Universe of Xuya series.
---
Find Aliette on Twitter, Patreon, her newsletter or her personal website.
This interview is also available to stream and download on the SFF Addicts podcast feed:
Anchor | Apple Podcasts | Spotify | Google Podcasts | Podcast Addict | Amazon Music | Stitcher | Overcast | RadioPublic | Pocket Casts | Breaker