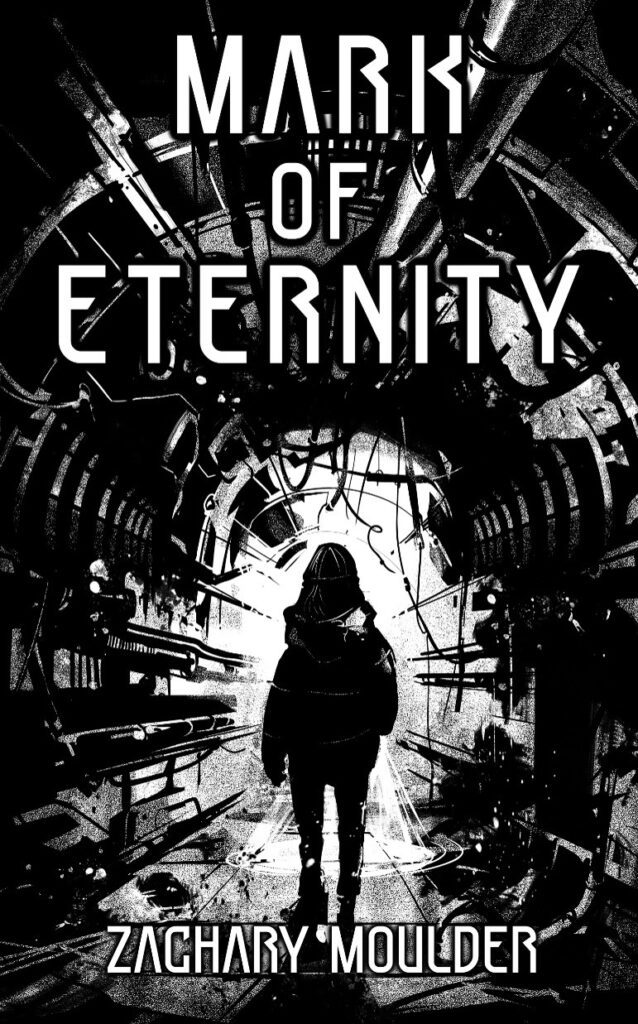 G'day / Kia Ora.
Today I have the honour of hosting the third the author showcases focusing on the awesome talent originating from Australia and New Zealand.
The idea came to me whilst seeing so many of the book community gathering at recent conventions in the US and UK. And once my FOMO had subsided, I got to thinking about who might be gathered together if we had similar conventions closer to home. Pending the master planning required to arrange a massive convention, I thought the next best thing might be to run an Australian & New Zealand author showcase. So, I sent out the call, with the only prerequisite for participating being the author had to have been born in either country or currently live there.
I'm thrilled to say that a huge number of authors have reached out to me, and I will be posting their individual showcases at regular intervals over the coming weeks. So hopefully you will enjoy these interactions with some very talented people. Please be sure to check out their work, sign up to their newsletters and follow them on their social media of choice. I make no apologies for any damage inflicted to your TBR's!
Today I have the pleasure of speaking with Zachary Moulder, an Aussie author based in tropical north of the country.
Do you feel that being an Aussie / Kiwi (or residing there) influences your writing?
Absolutely, whether it's the horrific summers (I, myself presently living in Townsville), the truly unique wildlife or the large variety of ecosystems that range from deserts to snow-capped peaks, Australia is a wonderful source of inspiration. The biggest for me will have to be the people. We talk in such a strange way when compared to the rest of the world so it also means we write in a unique style. We are also a weird bunch and the people I normally interact with are definitely a rare collection with the ways we talk, the stories we tell and the influences on our lives. Compared to the rest of the world, our spin on things is just so strange and amazing.
What are some of the challenges being located so far away from the rest of the world, do have any tips for overcoming these?
We kinda inhabit a little bubble off on our own. We are so far away from the rest of the world that we just sort of build our own networks and industries which proves to be a great hurdle when trying to branch overseas (especially with postage). The internet has definitely helped in this regard. Social media is a great boon (which I will cover in the next question) and services like Amazon, Barnes and Noble and other platforms allow us to circumvent our biggest weakness and present our works to the wider world!
How do you go about establishing connections in the book community? (any tips / suggestions)
Social media is a must these days and it's a great way for someone more introvertedly focused (like myself) to be able to form networks and get to know fellow writers. Especially since I live in a fairly remote area, being able to readily communicate with professionals from across the world has greatly improved my efforts. In addition to this, I've found that just being yourself when online is the best way to build relations. People know how to sniff out a fake, even if its just over text, and it is hard to keep up a facade which is where you see so many fail in the long run. The best thing to do is to be yourself.
Do you have a favourite character to write? And conversely are there any of your characters that are the more of a struggle?
Like a parent, I love all my characters but my favourite will have to be Iki from a TBA fantasy series I've been chipping away at for almost ten years now. She's just such a flawed and weak girl who you can't help but feel bad for but also someone who holds incredible potential ready for her to take when she's ready. As for characters I struggle with, that award goes to any outgoing, loud or generically extroverted character (which have all been relegated to background or side characters). I find them hard to write because they are the exact opposite of what I am and I struggle to find any meaningful way to ground them and make them believe able. Plus, no one likes the loud party animal ahahaha
So, aliens finally reveal themselves to us and your work is presented to them as example of what humanity has to offer, what do you hope they will take away from this intergalactic exchange?
My only finished work is Mark of Eternity which explores the lengths of human ingenuity, persistence, perseverance and (most importantly) love for those close to them and their willingness to do anything for them! I hope they see those attributes as advantageous as we do!
Tell us something about yourself that not many people know?
I once walked 24km on a night bender with two of my mates in Melbourne. One of the best nights of my life. Can't do that any more.
What would you say is the best thing about being an author and the worst?
The best is being able to bring to life an amazing world of my own creating and telling a stories that I dream to have read when I was younger. The worst is when the enthusiasm that sparked the story died out and I go through painful stages of love and hate with the story. Its a long slog, but persistence is key.
Any other Aussie / Kiwi creatives you'd like to give a shout out for? (let's spread the love)
I feel so bad for saying this but I haven't really interacted with many Aussie/Kiwi creatives. I think we just blend in so seamlessly that I don't really notice us. I need to hear the accent to be sure!
What's your favourite quote or passage from one of your books?
It's a bit of a long passage but my favourite line comes from page 109 of Mark of Eternity: "When she was near enough, she reached her hand out and planted it against the tree's sturdy trunk. The lack of texture was a disappointment to Eve until she realised her glove was still on. Peeling it off, she tried again and noted an immediate improvement. The trunk was rough yet had some give if Eve applied enough pressure and was riddled with minute crevices and mounds scattered across its form. It was warm, heated by the powerful lamp above it to ward off the frigid cold. Eve noticed the lack of a heartbeat. Do these things even have blood? she pondered. Her curiosity appeased for the moment, Eve moved to step back, but felt something rustle against her boots. She looked down and found herself standing amongst a sea of green blades interwoven with each other. She dropped to a knee and cast a hand over the khaki blades, feeling their edges graze against her skin. They were sharp, yet they yielded to her hand as she passed over them and never once cut her skin. She stopped her pass and pinched one of the blades between her finger and thumb. A waxy substance scrubbed off onto her. It perplexed Eve, and she rubbed it between her fingers. She considered squeezing one of the green blades and picking it out from its roots, but stopped herself. If these things are alive, wouldn't they feel pain, too? she asked herself, straightening up. She lifted one of her boots up to see the crushed remnants of dozens of the blades beneath it. A pang of empathy washed over her, and Eve retreated back to where the soil transformed into metal." I just love this scene because of the naivety Eve brings with her from having never seen a tree before. Its one of my favourite pieces of character development.
What can you say about your current project or what you are planning next?
My current project is the sequel to Mark of Eternity. Called Child of Concord, it's a sci-fi fantasy novel that follows the main character, Eve, and her robot, Spud. Following her rescue from Concord by an avid collector of relics named Vaughn, Eve and Spud now go about their daily lives as freelance manufacturers of rare and exotic technology for Vaughn to use. That is until, one day, Eve discovers the dark truth behind her adoptive father and must flee to save not only herself and Spud, but the galaxy as a whole.
Bonus Question: Lastly Vegemite* yes or no?
Big. Yes. Spread thinly over buttered toast, not slabbed on like peanut butter!
* An iconic dark salty spread that (most) Australians slap on toast for breakfast (NB explanation for the rest of the world)
Author Bio: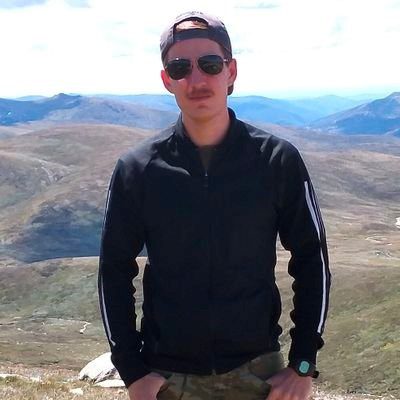 Zachary Moulder is an average bloke who likes to write stories, paint very small miniatures and enjoy the company of his friends and family over a few beers. A former bartender, he was born in Brisbane, Australia, and presently resides in Townsville where he lives in constant dread for the inevitable arrival of North Queensland's insufferable summer.
You can find Mark of Eternity at:
Please follow/ reach out to Zachary via: