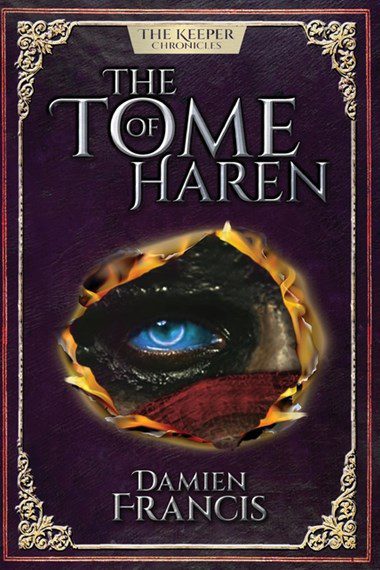 Today I have the honour of hosting the lucky thirteenth author showcase focusing on the awesome talent originating from Australia and New Zealand.
The idea came to me whilst seeing so many of the book community gathering at recent conventions in the US and UK. And once my FOMO had subsided, I got to thinking about who might be gathered together if we had similar conventions closer to home. Pending the master planning required to arrange a massive convention, I thought the next best thing might be to run an Australian & New Zealand author showcase. So, I sent out the call, with the only prerequisite for participating being the author had to have been born in either country or currently live there.
I'm thrilled to say that a huge number of authors have reached out to me, and I will be posting their individual showcases at regular intervals over the coming weeks. So hopefully you will enjoy these interactions with some very talented people. Please be sure to check out their work, sign up to their newsletters and follow them on their social media of choice. I make no apologies for any damage inflicted to your TBR's!
For showcase No 13, I have the pleasure of speaking to Canberra based Australian author Damien Francis
Do you feel that being an Aussie / Kiwi (or residing there) influences your writing?
I don't think being from Australia has influenced my writing in a particular way. At least not in a way I can directly point to.
Most of the books I read growing up were from authors from all over the world. I've actually found myself gravitating towards stories and books from other countries rather than Australia, so those other books are the ones that have been influencing me more.
How do you go about establishing connections in the book community? (any tips / suggestions)
I don't have many followers or much engagement, but those who do engage with me I put 100% effort into.
My tips for establishing connections in the book communities are simply to be polite to others. Engage with others who write or review books by commenting on their posts. Sometimes a little bit of engagement goes a long way. Sharing others posts can help too.
Reading and reviewing books is good to help promote others but also lets readers know what your tastes are and that you aren't just there to sell books to them. I mean, it's good to encourage potential readers to try and read your book, but if that's all you do, then they'll get bored quick. Keep it different, showcase what you're reading. Shoutout other authors. Even if that author doesn't shout you out, another author or reviewer will see it and they might decide to shout you out. What goes around comes around.
Do you have a favourite character to write? And conversely are there any of your characters that are the more of a struggle?   
My favourite characters I love to write about are two characters called Kaine and Cothik. Kaine is a character who travels with the main protagonist, Aeidor. Kaine is this expert archer, widely renowned for his skills. But he's a huge jerk. He has no patience for failures, is rude and difficult to work with. He speaks his mind, but goes beyond that and directly insults others, including other fighters like himself. Why Kaine is such a fun character to write about is because of his different personality to everyone else. And there are layers to his nature. Already I have had a few readers ask me about 'what is Kaine's deal?' and they wonder what made him the way he is. How did this renowned archer become the way he is.
The other character, Cothik, is similar but different. He is a politician (of sorts) who assists the Princess in her political journey. What makes Cothik fun to write is his political intelligence. It's clear he knows the courts, the laws, the rules inside and out and he uses them to exploit weaknesses in his opponents and allies to get what he wants. He is sharp-tongued and has plans within plans which makes him so much fun. Everything he says and does is layered with a level of 'What is Cothik really planning? Or. What does he really mean?' It is this kind of extra layer that makes writing him so much fun.
I would say the only character I do struggle to write about is Lylla. Lylla is one of the main POVs. Unlike the other POV's, Lylla doesn't have a clear path set before her. She isn't gifted with abilities or power. She doesn't have a destiny someone from outside is guiding her on. She is very much trying to make her own way in the world. So trying to make her story just as interesting is a challenge. She has to do everything herself (to an extent). So when she fails, there's no-one there to help her up. She has to do it herself. It's just an extra layer of difficulty when writing her because it could be easily circumvented with a fate or destiny or a mentor or something to that extent. But I write her this way because not everyone in life gets a definable destiny or path laid before them or someone who guides them. Sometimes they have to make their own way and Lylla is a reflection of that. But its harder again when even Lylla doesn't know what she wants and so trying to write her so that she can make her own decision to pursue what she wants naturally and not because I'm forcing her (as the writer) or another character is forcing her is very difficult. I still love to write her though as she provides a healthy challenge to overcome.
Tell us something about yourself that not many people know?
Something not many of those who have read my works know, but certainly my friends and family is I am both incredibly nerdy/geeky and sporty too. While growing up I played lots of cricket and soccer (football to the rest of the world), including so many other sports I tried and developed my sports skills. But I am heavily invested in so many things that would also be considered sporty or geeky, like Lord of the Rings, comics, superheroes, Video games, reading etc. I find it to be a wonderful balance between both worlds as sometimes those worlds can be quite separate in our culture.
What would you say is the best thing about being an author and the worst?      
Best thing is being able to tell the stories you have always wanted to tell. Having the freedom to craft worlds and characters and histories and magic and so many more things is just so exciting. I love it. I'm constantly thinking about what next to write, how that next scene will play out etc.
I don't know if there is a specific worst thing. There are challenges and difficulties you face, but that's the same everywhere. I would say, personally, the worst 'thing' is the fact that writing requires lots of time solo. You can't write with someone, like a team sport. And I'm extroverted so I crave being around people. I need lots of people time to get energy, then write and use all that energy. It makes writing all the more difficult when I haven't had people time and I have to write.
Any other Aussie / Kiwi creatives you'd like to give a shout out for? (lets spread the love)          
Certainly! Probably everyone who you are already covering deserves the shoutout for sure.
But I'd like to shout out some authors that I haven't seen much conversation around.
I want to shout out, Scott Cirakovic. He's from Sydney. I haven't read his work yet, but he deserves a shout out. He's another small time author like myself and the brief interaction I've had with him was very warm and helpful. His books are "The Fermi Paradox: Breaking Point" and "The Fermi Paradox: Contact". If you like sci-fi then I recommend giving him a look.
Adrian Weeks from Victoria who wrote "In The Shadow of Peace". I'm halfway through his book. It's a nautical, political fantasy story with multiple characters. If that's your thing, then give him a read.
K.E. Barden from Queensland. Her books are a retelling of classic fairytale stories. I read the first one and found it to be quite enjoyable. If you love retellings of stories then give her stuff a look as well. Her books are "The Gilded Mirror, These Grimm Fates, A Glass Darkly"
There's probably lots more, but these are the three that come to mind.
My recommendation is to look out for local aussie and kiwi authors and give them a try. It'll mean the world to them. And who knows, you might get a good story out of it too.
What's your favourite quote or passage from your books?
That's difficult to answer. If I can, I would pick two off the top of my head.
Iacor gave the war prisoners one last look before reaching for his sword. He knew what had to be done and as captain, he would have to carry out the sentence himself.
"There is a saying about them. The man toils to live his life, the woman studies to understand life, the child plays to enjoy life, and the Blooder takes all three as red marks upon their cloth."
What can you say about your current project or what you are planning next?
My current project is the sequel to my first novel. It's equally as chonky and even more difficult to write. The whole series is an 8 novel series, with multiple storylines, characters, lots of action and violence, twists, turns, and some shocks. It's the series I've had planned since my early twenties so it's pretty much set in stone at this stage.
To say a bit more about book 2. There's more assassins, spies, more magic, more spirits, more politics and backstabbing, more heartache, maybe an animal companion or two, friendships grown and others tested, secrets, and continuing that dark fantasy with horror elements focussing on the kind of psycho/serial killer aspect. Hopefully it all works out!
But I have other writing plans to write some stand-alone fantasy set in other worlds that are darker again, blending more horror with fantasy.
And as a little special piece too. Those few who have read my first novel are asking me if certain characters will get their own story in their own novel and I have started to come up with those potential storylines. Lots for the future!
Bonus Question:          Lastly Vegemite* yes or no?
Yes. Definitely! Toast, bit of butter, bit of vegemite (or a bit more sometimes). It's the best
* An iconic dark salty spread that (most) Australians slap on toast for breakfast (NB explanation for the rest of the world)
Author Bio:
Damien is an Australian author living in Canberra. He has had a love and passion for writing, reading, and telling stories since he discovered the joy of escaping into fantastical worlds from a young age.
He considers his faith, family and friends to be the most important things in the world and strives hard to honour all three. When he's not writing, he can be found enjoying a wide variety of film, television shows, music, and video games
Links to books:
Social media links:
Instagram – damienfrancisauthor (https://www.instagram.com/damienfrancisauthor/)
X – DamienFrancisA1 (https://twitter.com/DamienFrancisA1)