What Is This Book About?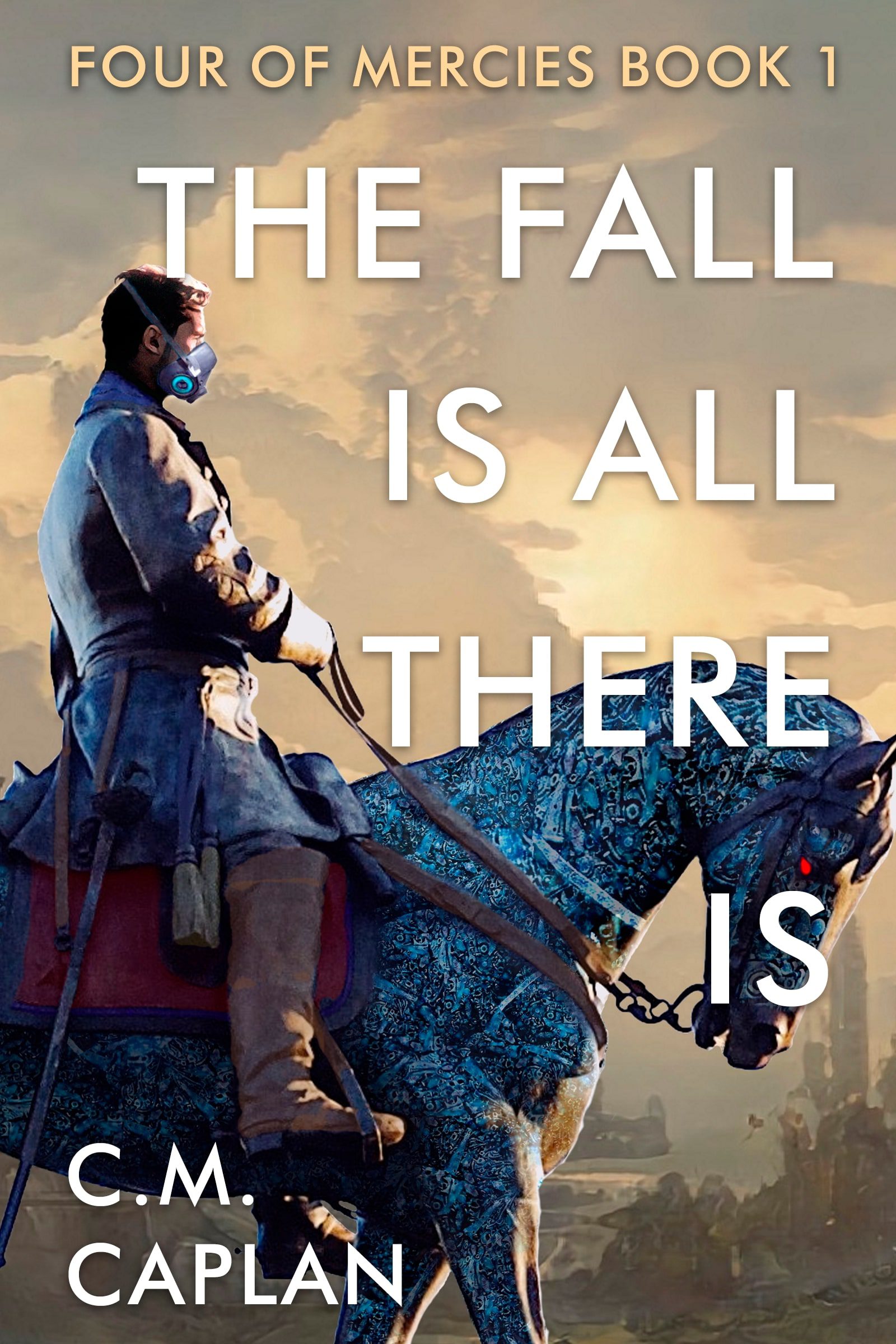 Rating: 10/10
All Petre Mercy wanted was a good old-fashioned dramatic exit from his life as a prince. But it's been five years since he fled home on a cyborg horse. Now the King – his Dad – is dead – and Petre has to decide which heir to pledge his thyroid-powered sword to.

As the youngest in a set of quadruplets, he's all too aware that the line of succession is murky. His siblings are on the precipice of power grabs, and each of them want him to pick their side.

If Petre has any hope of preventing civil war, he'll have to avoid one sibling who wants to take him hostage, win back another's trust after years of rivalry and resentment, and get an audience with a sister he's been avoiding for five years.

Before he knows it, he's plunged himself into a web of intrigue and a world of strange, unnatural inventions just to get to her doorstep.

Family reunions can be a special form of torture.
How Do I Know I'll Like This Book?
The Fall Is All There Is was designed with people who have already read a lot of sci-fi and fantasy in mind. It blends both genres as well elements from post-apocalyptic, steampunk, and more–into a world and story many readers have not seen before.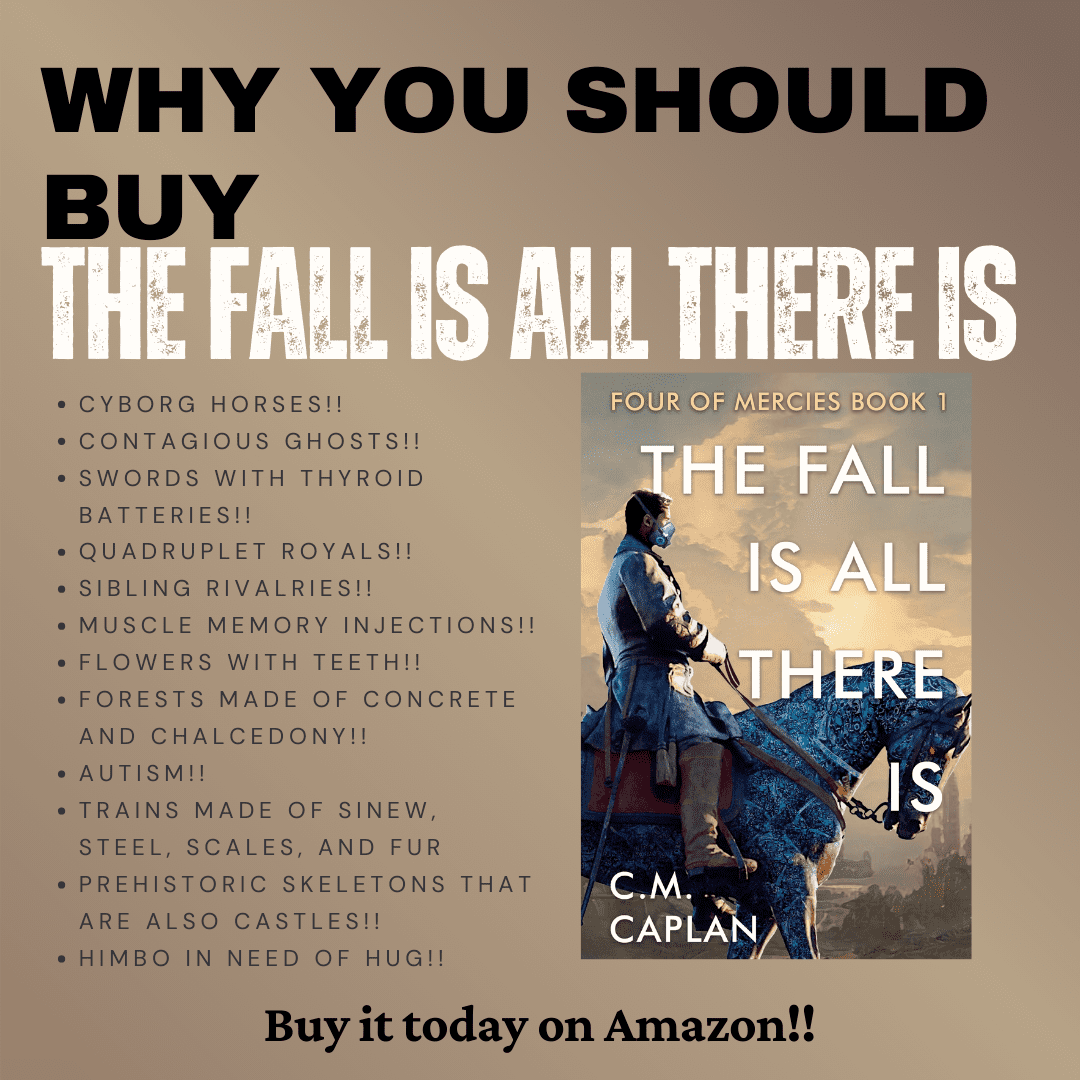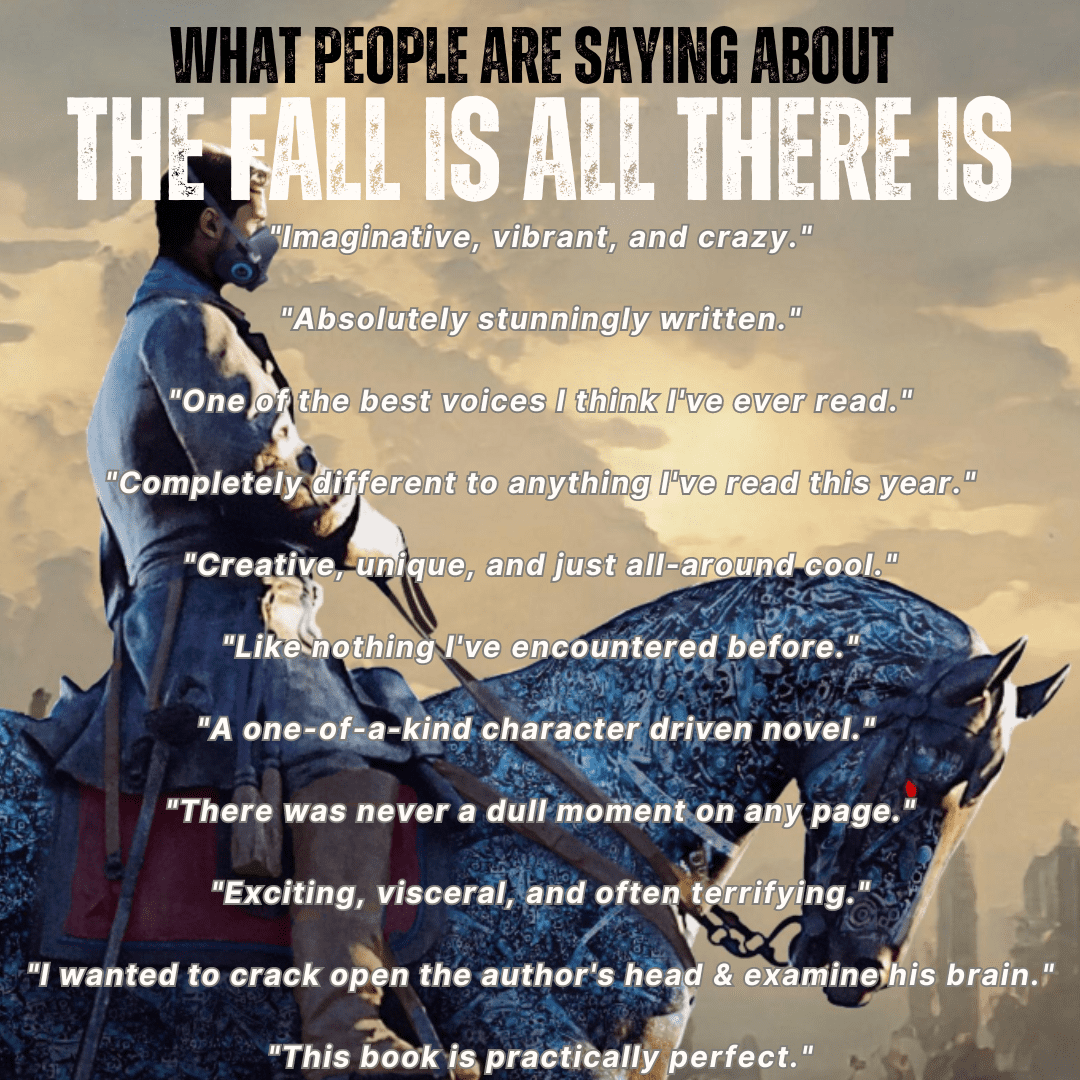 Shut Up And Give Me My Free Copy!!
I'm sharing FIVE codes. All are available to people who use audible.com.
I will be sharing another batch of codes through my newsletter TOMORROW, which you can sign up for HERE if you want another chance to grab a free copy!
OR you can redeem one of the codes below by copy/pasting one of them into the box you see when you follow THIS LINK!
AUDIBLE.COM CODES:
JS2LAREAUPQ66
KZM2E7CGEGHG9
LSHFK29MS72QG
SU6A6CWD74C56
TBSWKMSN9LCMK
That's all the codes!! Thank you to everyone who's grabbed a copy!! I appreciate your interest and I hope you enjoy the book!!!