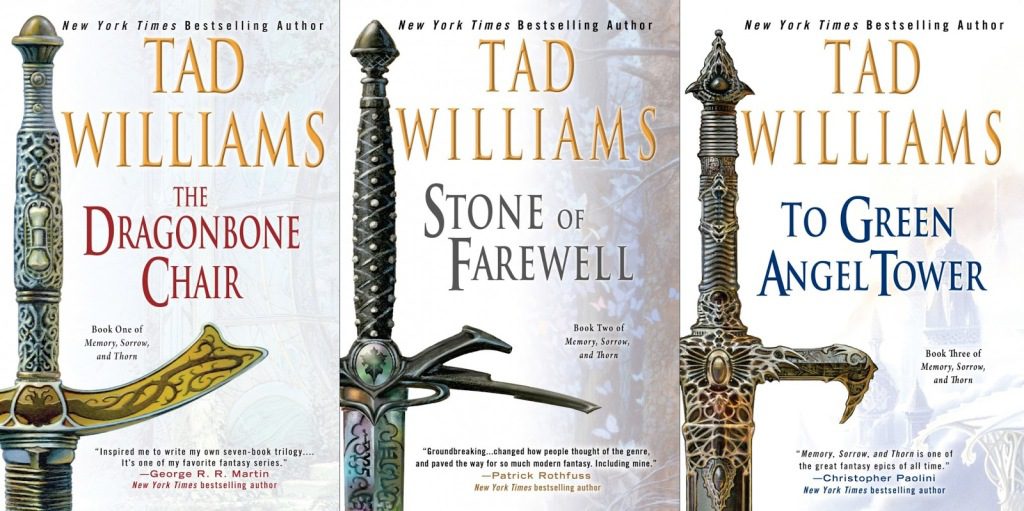 As 2019 is winding down I'm looking forward to 2020 and hoping that it will be just as, if not a better year, of reading than 2019. 2020 has some high expectations to live up to as 2019 was a great reading year. This is a list of series that I either wanted to get to in 2019 and didn't or that I've wanted to read for a long time and haven't. All of these are completed series (except one) and therefore will not include series that conclude in 2020. All book covers have the Goodreads page linked if you would like to check out the synopsis. So without further ado, here is my non-comprehensive and entirely unrealistic list of backlog series I want to read in 2020.
The Lord of the Rings by J.R.R. Tolkien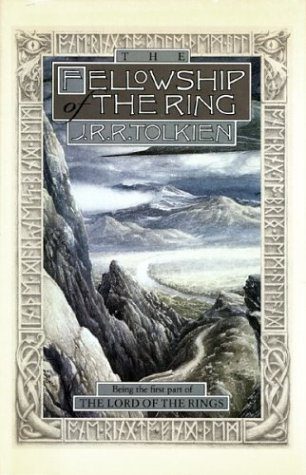 I know what you're thinking, "David, how could you have not read LOTR yet?!" I had started The Fellowship of the Ring previously, but stopped about halfway through because the immense detail that Tolkien puts into his world was hard to get through for me. However, I am ready to push through. I am equal parts ashamed(that it's taken so long) and excited that I plan on reading this series FINALLY in 2020 as it is my favorite movie trilogy of all time and the most iconic fantasy series ever.
Tawny Man/Fitz and the Fool trilogies by Robin Hobb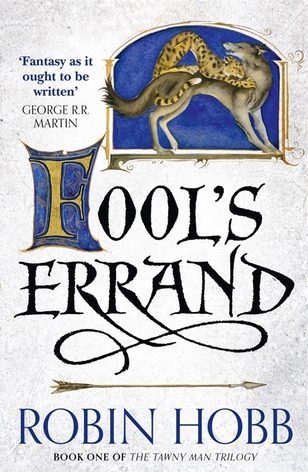 I am so excited to get back into The Realm of the Elderlings and finish out the Saga of Fitzchivalry Farseer, Nighteyes, and the Fool. I expect a lot of heartbreak for me and I am so ready for it(I'm really not).
First Law Trilogy by Joe Abercrombie
This trilogy has been hailed as Grimdark at its very best along with being a very character driven story. I have heard nothing but praise for it and I am so excited to dive in! I was a fan of Abercrombie's Shattered Sea trilogy so I expect to really enjoy this one as well.
Memory, Sorrow, and Thorn by Tad Williams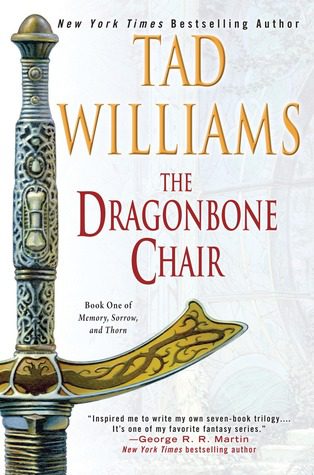 Looks like 2020 might be the year of Classic Fantasy. I have had my eye on this series for a while and ever since a fellow book blogger told me it was his favorite of all time it has been steadily climbing Mount TBR.
Spellslinger series by Sebastien De Castell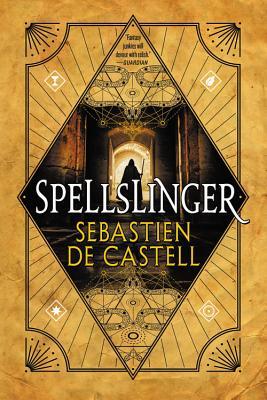 This is a series that has been on my radar ever since I started reading De Castell's Greatcoats series. This 6 book series just looks so dang fun and different.
Greatcoats series by Sebastien De Castell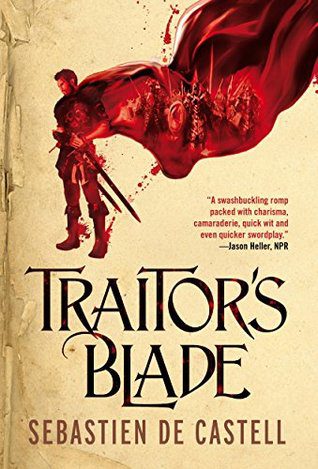 Another De Castell. I started this series by reading the first book, Traitor's Blade, this year and really enjoyed it. I plan on continuing it in 2020.
Green Rider series by Kristen Britain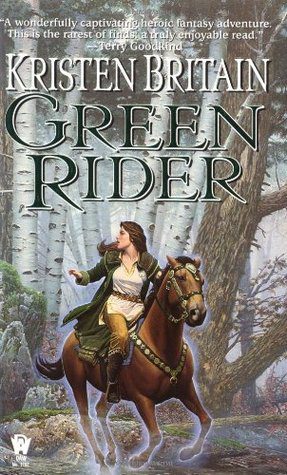 I haven't heard much at all about this series, but the cover caught my eye when I was Thriftbooks shopping so I decided to pick it up. The premise of the story really intrigued me and I hope it becomes a new favorite series.
The Witcher Series by Andrzej Sapkowski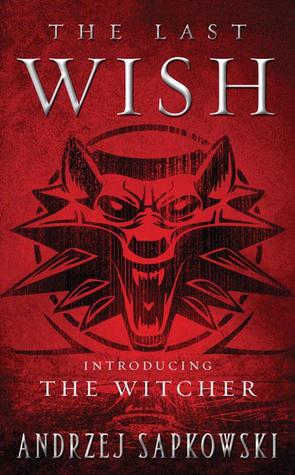 With the TV show out now I feel even more urgency to begin this highly praised series. I just wish that Orbit would have kept printing the covers with this type of art instead of the Video Game covers that are so prevalent. How awesome is that cover?!
The Licanius Trilogy by James Islington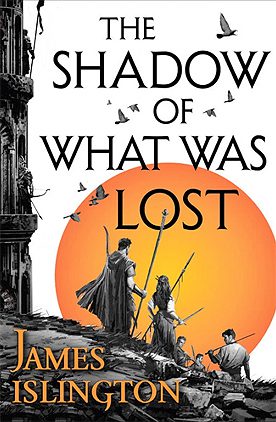 This is another one that I started already. I really enjoyed the first book and want to finish the trilogy in 2020. This will be a top priority in the first few months of the year as the final book was published within the last few weeks.
Ministry of Peculiar Occurrences by Pip Ballantine and Tee Morris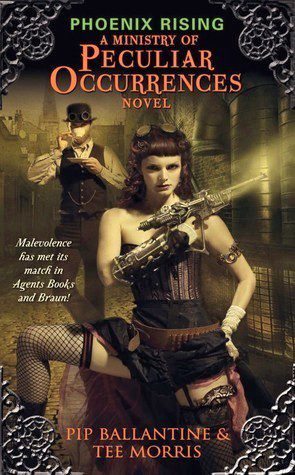 These books look wonderfully weird and I am so excited to read my first steampunk!
The Warlord Chronicles by Bernard Cornwell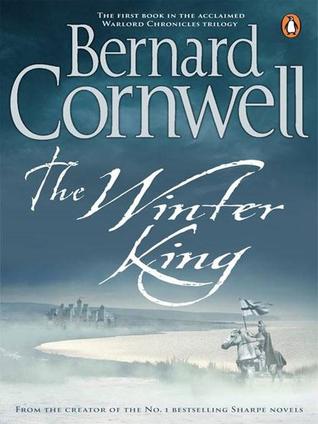 I am currently really enjoying Cornwell's Saxon Stories on audiobook and I've heard that his Arthur retelling is one of the best. It's also nice that this is a completed trilogy instead of the behemoth of 12 books and counting that is the Saxon Stories.
The Heroic Legend of Arslan by Yoshiki Tanaka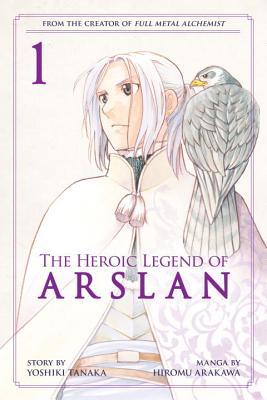 This is not technically completed yet, but eh….whatever. 2020 is a year where I want to step out of my Fantasy and Sci Fi shell and try more of other genres than I have in the past. I hope that Manga will be a part of that.
Alex Cross series by James Patterson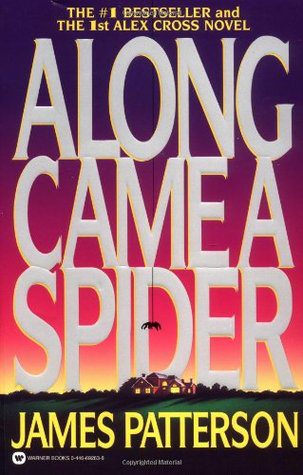 The thriller genre is another one that I want to read more of in 2020 and I can't think of a better place to start than James Patterson.
Odd Thomas series by Dean Koontz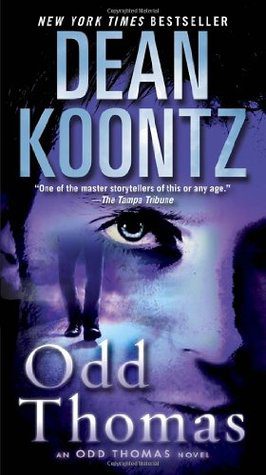 Yet another Thriller/Detective/Paranormal series that I want to start in 2020. Are you getting a bit overwhelmed? Because I am.
Riftwar Saga by Raymond E Feist
Another classic fantasy. I am not sure if I will get to this one, but we can always hope.
There you have it, my unapologetically massive list of completed series that I want to get to in 2020. This will be quite the task as there are many books being published in 2020 that I want to read as well. I can't wait to see what my reading year has in store for me! Are you planning on reading any of these series? Have you read any of them before and if so, would you recommend them? Let me know so I can shift the TBR accordingly.