Technology is leading us down a rapid and uncharted path. And while we can assume that the intentions of these technologies are to better our lives, many cases have already arisen where, when placed in the wrong hands, technology can be pretty scary.
This is a collection of books that take a good hard look at these technologies and where they may lead us in, say 10-30 years from now. Most of these books sound like a totally plausible future that our grandkids may grow up in. And in most cases it's quite frightening.
Enjoy.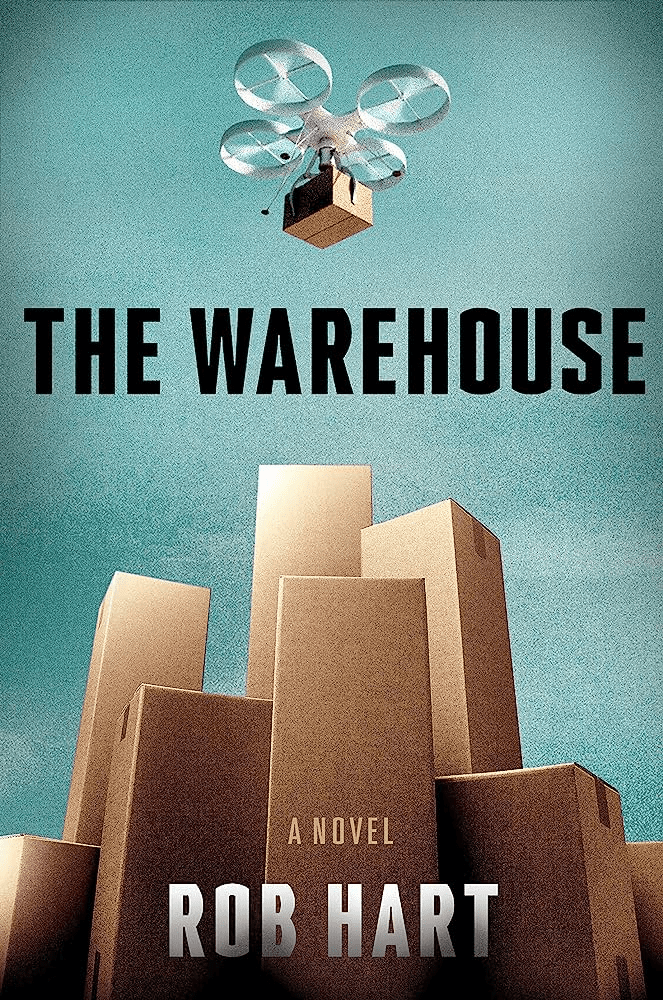 The Warehouse by Rob Hart
The Warehouse is a tale of a super-company names 'Cloud' that's taken over most of the American economy. Where employees can live on-site, and are their movements tracked, a newly hired security guard just might be the perfect pawn for an infiltrator's scheme. Big Business meets Big Brother, with a sinister secret. This is a great examination of our future with online retail giants and the loss of independence and individuality.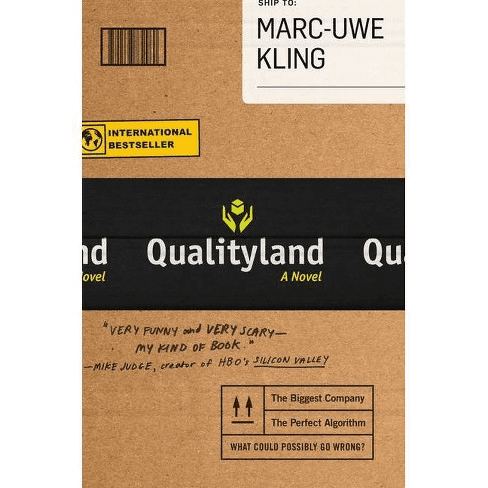 Qualityland by Marc-Uwe Kling
A hilariously satyrical take on an 'Idiocracy' future where algorithms predict your consumer needs, surnames are based on your parent's profession, the human economy is broken down into personal 'scores' (see episode 'Nosedive'), and AI constructs are running for political office. It's a perfect world until Peter Jobless receives a package he feels was not intended for him and attempts to return it :gasp:.
See Episode: Nosedive S3 e1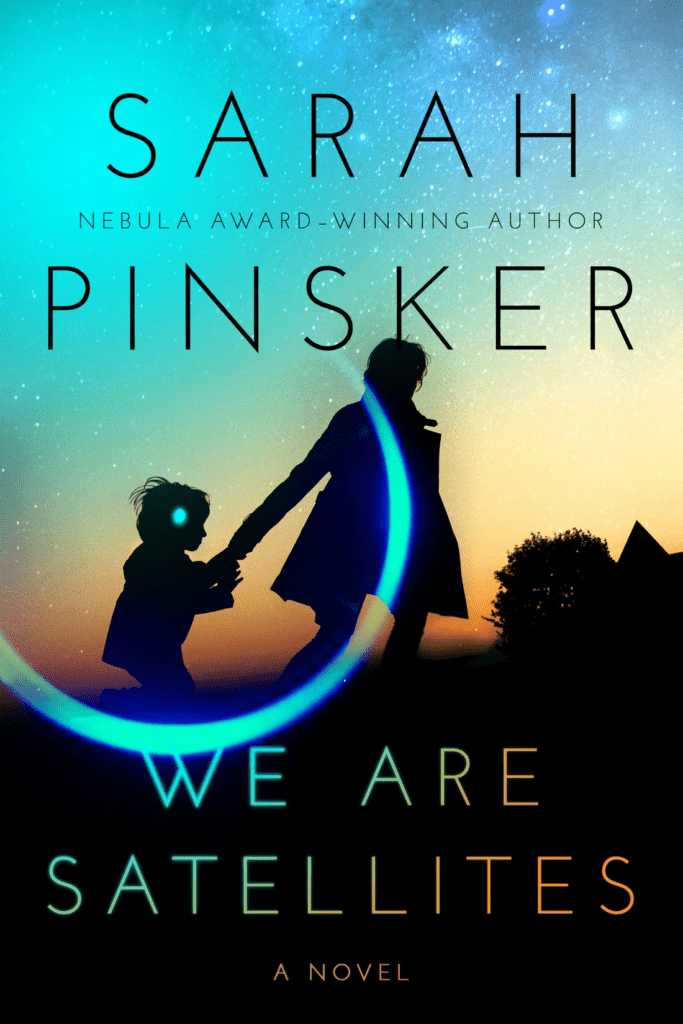 We Are Satellites by Sarah Pinsker
Would you get a neural implant if all of your friends were? They're coming. This book examines society's future with this technology and the struggles, division, and societal problems that it may cause. With government subsidies and no downside, why would anyone refuse? And how do you stop a technology once it's everywhere?
See Episode: The Entire History of You S1 e3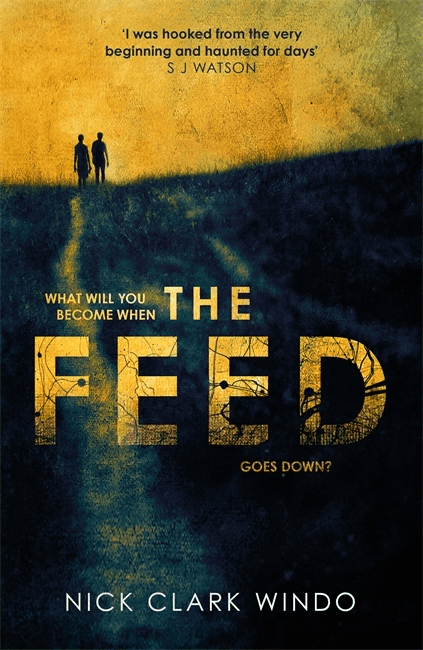 The Feed by Nick Clark Window
Another examination of neural implants that can also augment the reality around you. Until the unthinkable happens and someone goes missing. This was also launches as an Amazon Prime series worth checking out as well.
See Episode: The Entire History of You S1 e3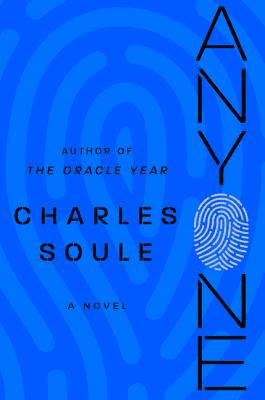 Charles Soule – Anyone
This examines the technology to 'flash' your consciouness into someone else's body for a set amount of time. From the blurb – "Anyone masterfully interweaves the present-day story of the discovery and development of the flash with the gritty tale of one woman's crusade to put an end to the darkness it has brought to the world twenty-five years after its creation. Like Blade Runner crossed with Get Out, Charles Soule's thought-provoking work of speculative fiction takes us to a world where identity, morality, and technology collide."
See Episode: S6 'Beyond the Sea'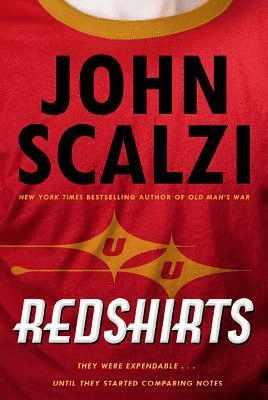 Redshirts – John Scalzi
What if your reality is someone else's entertainment? Redshirts is a take on this 'meta' concept with the cast of the starship 'Intrepid'. This is a fantastic and humorous standalone by Scalzi and one of my favorites.
See Episode: 'Joan is Awful' S6 e1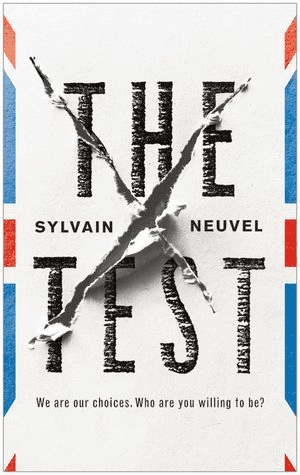 Sylvain Neuvel – The Test (novella)
Britain, the not-too-distant future.
Idir is sitting the British Citizenship Test.
He wants his family to belong.
Twenty-five questions to determine their fate. Twenty-five chances to impress.
When the test takes an unexpected and tragic turn, Idir is handed the power of life and death.
How do you value a life when all you have is multiple choice?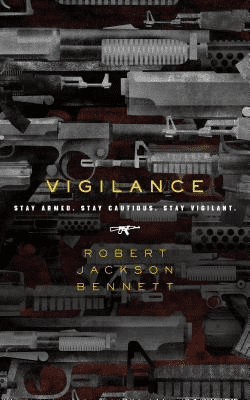 Robert Jackson Benett – Vigilance (novella)
The United States. 2030. John McDean executive produces "Vigilance," a reality game show designed to make sure American citizens stay alert to foreign and domestic threats. Shooters are introduced into a "game environment," and the survivors get a cash prize.
The TV audience is not the only one that's watching though, and McDean soon finds out what it's like to be on the other side of the camera.
See: The Truman Show meets The Purge