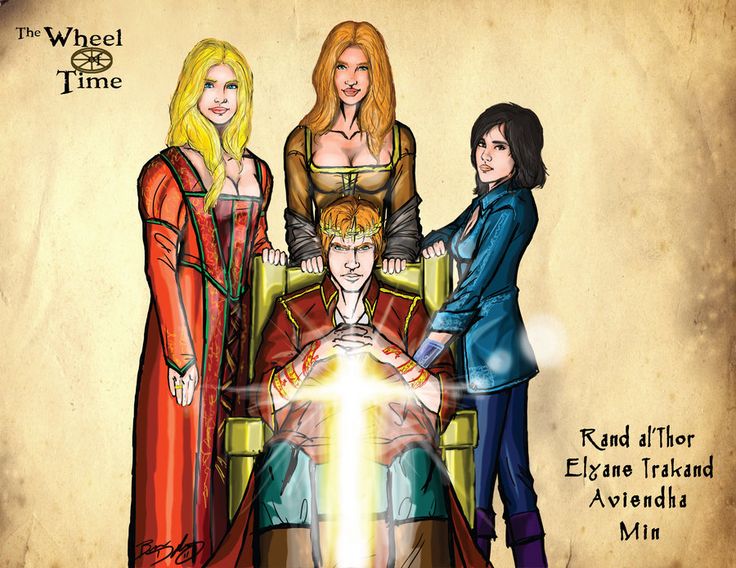 Now I do understand this may a controversial (read clickbait) title and I won't blame you for thinking so. Wheel of Time has always been a seminal work in this genre and one of my earliest reads, so it will always have a soft spot in my favourite reads of all time. Having read this multiple times and with hardcover editions taking a prime place in my library, I cannot really talk crap about this series.
At the same time, it is also widely accepted that this isn't a flawless effort. The difference between Jordan's earlier books vs later books vs Sanderson's finish will always be a topic for conversation among fantasy fans. But then having experienced a wide variety of books in this genre, I want to highlight 5 books, that I don't often get mentioned that I believe to as good as Wheel of Time.
Note 1: I do acknowledge that none of the books are a direct "one-to-one" comparison to Wheel of Time. Plus again…eye of the beholder/reader. The purpose of this post, being to highlight a different set of books, rather than to knock on WoT.
Note 2: I've also tried to avoid popular mainstream books like the Kingkiller by Pat Rothfuss, The First Law by Joe Abercrombie, Stormlight by Sanderson or Malazan by Steven Erikson in favour of other books I consider as underrated.
5. Forge of Destiny by Yrsillar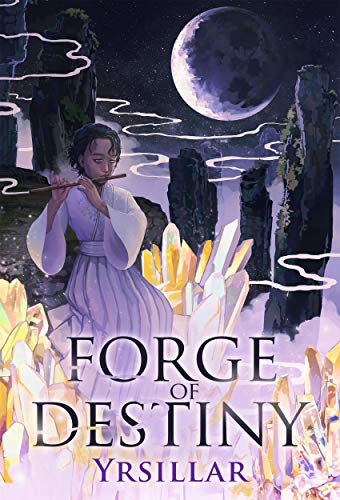 Amazon: https://amzn.to/3QTORlg
Synopsis:
In the Celestial Empire, a land ruled by Immortals and stalked by Spirits and Beasts, a young girl from the slums of an unimportant city is found to have the Talent that may allow her to become an Immortal herself. Sent to the storied Argent Peak Sect to harness her talent, she must work desperately to catch up to peers who have been preparing to walk the Way for years. The Sect grants new students only three months to prepare and grow before the true challenges begin and the disciples are freed to battle each other for resources and strength. Contending with tests, strange teachers, unfriendly peers and her own ignorance, Ling Qi must not only defeat many obstacles, but find those willing to stand at her side when the truce ends. Can she learn to not only survive, but thrive on that journey? Inspired by ancient folklore, modern martial arts and Xianxia, this fantasy novel offers a mixture of life and action while developing a world both fantastic in setting yet familiar in the humanity of its inhabitants.
Brief Review:
Review: https://fanfiaddict.com/review-forge-of-destiny-destiny-cycle-1-by-yrsillar/
Set in Ancient China, the book follows Ling Qi, an orphan and thief, who is unexpectedly joins a school/sect and gets embroiled with the macro politics of the era as unexpected events unravel and unsettle the kingdom.
What sets this apart is the beautiful worldbuilding. It's just spectacular and at par with Pat Rothfuss or Shannon Chakraborty in the way the story is told. I found this to be a immersive read that I suspect comes with a binge reads spell built in to snare unsuspecting readers.
4. Mark of the Fool by J.M Clarke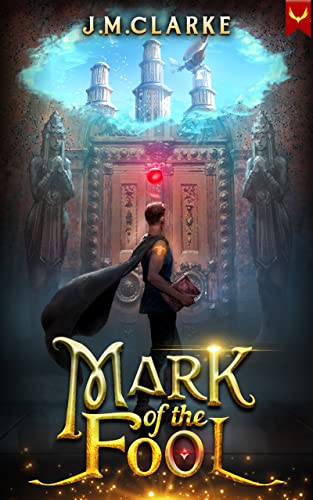 Amazon: https://amzn.to/45eQVsI
Synopsis:
The gods chose him. He said no.
fter his parents died, Alex Roth had one desire: become a wizard. Through hard work, he was accepted into the University of Generasi, the world's greatest academy of wizardry…
Fate, however, had other plans. On his eighteenth birthday, he is Marked by prophecy as one of his kingdom's five Heroes, chosen to fight the Ravener, his land's great enemy. But his brand is 'The Fool'. Worst of the marks.

Rather than die or serve other Heroes like past Fools, he takes a stand, rejects divine decree…and leaves. With his little sister, his childhood friend, and her cerberus, Alex flees for the university, hoping to research the mystery of the Ravener. He'll make lifelong friends, learn magic from mad wizards, practice alchemy, fight mana vampires and try to pay tuition.

There's one small problem. The Mark insists on preventing the Fool from learning and casting spells, while enhancing skills outside of divinity, combat, and spellcraft…that is, unless he learns to exploit the hell out of it.
Brief Review:
Full Review: https://fanfiaddict.com/review-mark-of-the-fool-mark-of-the-fool-1-by-j-m-clarke/
What a fun read. It's like a mix of Harry Potter and Wheel of Time but with a bunch of twists thrown in. We get to follow Alex, who just wants to join a school. But instead he gets to be a "Chosen", but with the Mark of the Fool, one which people deem necessary, but not worthy of respect. So Alex, says no to the God which chose him, escapes to live his own life. But then fate is such a uncooperative ass, ain't it? Despite excapting, the net tightens around Alex as we get dragged into a plot that spans time, realms and gods.
If you are looking for a read that will guarantee to put you in a better mood, this is it.
3. Dungeon Crawler Carl by Matt Dinniman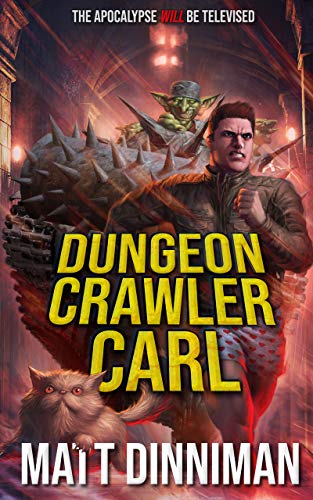 Amazon: https://amzn.to/3KM4Ga1
Synopsis
The apocalypse will be televised!
A man. His ex-girlfriend's cat. A sadistic game show unlike anything in the universe: a dungeon crawl where survival depends on killing your prey in the most entertaining way possible.
In a flash, every human-erected construction on Earth—from Buckingham Palace to the tiniest of sheds—collapses in a heap, sinking into the ground. The buildings and all the people inside have all been atomized and transformed into the dungeon: an 18-level labyrinth filled with traps, monsters, and loot. A dungeon so enormous, it circles the entire globe. Only a few dare venture inside. But once you're in, you can't get out. And what's worse, each level has a time limit. You have but days to find a staircase to the next level down, or it's game over. In this game, it's not about your strength or your dexterity. It's about your followers, your views. Your clout. It's about building an audience and killing those goblins with style.
You can't just survive here. You gotta survive big.
You gotta fight with vigor, with excitement. You gotta make them stand up and cheer. And if you do have that "it" factor, you may just find yourself with a following. That's the only way to truly survive in this game—with the help of the loot boxes dropped upon you by the generous benefactors watching from across the galaxy.
They call it Dungeon Crawler World. But for Carl, it's anything but a game.
Brief review:
Full Review: https://fanfiaddict.com/series-review-dungeon-crawler-carl-1-4-by-matt-dinniman/
OMG, a LitRPG in a Fantasy list!!!! How dare you????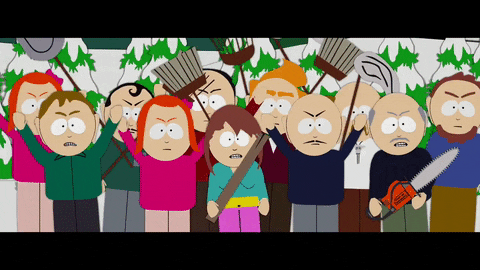 Stephen King's The Running Man meets Dungeons & Dragons!
If you have read this series, you probably won't dispute this. I really can't think of too many accolades to describe this, so will settle for just plain awesome. Stunningly quirky, this will just shatter all your expectations.
The worldbuilding is so unique even more so for a book set in modern Earth! The concept is unique that I literally didn't know what to expect. Every page turn was a surprise. They plot just is so out there that bonkers would be a understatement to describe this. The prose is engaging poking with slapstick humor plastering over a subtly stirring emotional content. The ingenuity and resilience of Carl and the sheer lovability of Donut lead a stellar cast, where even the most basic side character makes an lasting impression.
2. Divine Cities Trilogy by Robert Jackson Bennett
Amazon: https://amzn.to/3qHbK0P
Synopsis:
The city of Bulikov once wielded the powers of the gods to conquer the world, enslaving and brutalizing millions—until its divine protectors were killed. Now Bulikov has become just another colonial outpost of the world's new geopolitical power, but the surreal landscape of the city itself—first shaped, now shattered, by the thousands of miracles its guardians once worked upon it—stands as a constant, haunting reminder of its former supremacy.
Into this broken city steps Shara Thivani. Officially, the unassuming young woman is just another junior diplomat sent by Bulikov's oppressors. Unofficially, she is one of her country's most accomplished spies, dispatched to catch a murderer. But as Shara pursues the killer, she starts to suspect that the beings who ruled this terrible place may not be as dead as they seem—and that Bulikov's cruel reign may not yet be over.
Brief Review
It's a hard to classify book. Equal parts detective mystery, equal parts high fantasy this is a sublime mix of genres that takes the best of both. The worldbuilding is superb and the setting of Bulikov feels like a medieval/steampunk version of Earth after the blink (a event similar to post climax of the snap in Avengers: Inifinity War)
A city that rebelled and won against their Gods and now trying to deal with the aftermath sets a very intriguing yet bleak background for the tale. Enter Shara, a detective from their past oppressor on the trail of a murder. But the clues lead to something far more sinister rife with intentionally hidden history, political machinations and the the defeated Gods themselves. A trail of intrigue and chaos follows as Shara doggedly unravels the layers of subterfuge with consequences not just to her personally, but for both the nations. Exciting!
1. A Practical Guide to Evil by ErraticErrata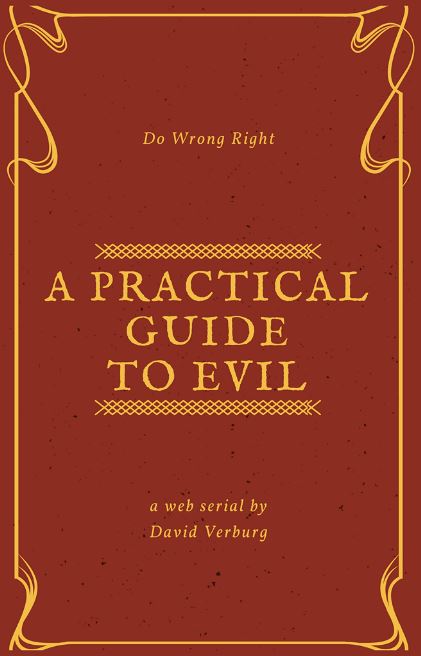 Note: This is a free web series available at the author's website, https://practicalguidetoevil.wordpress.com/table-of-contents/
Synopsis
A Practical Guide to Evil is a fantasy novel about a young girl named Catherine Foundling making her way through the world – though, in a departure from the norm, not on the side of the heroes. Is there such a thing as doing bad things for good reasons, or is she just rationalizing her desire for control? Good and Evil are tricky concepts, and the more power you get the blurrier the lines between them become.
Brief Review:
Full Review: https://fanfiaddict.com/review-a-practical-guide-to-evil-by-erraticerrata/
This is the book I've rated the highest on the blog so far. And it surely deserves the undisputed top spot!
It's just staggering to me on how many fantasy book fans are unaware of this gem, simply because there is no published book. Not many read web series and it's a tragedy that this remains a hidden gem.
A book which literally plays on the fantasy tropes, i.e. what we consider tropes are real and part of the world herein. Despite the explicit naming conventions (characters are just for their characters i.e. thief and their alignment to faction is what you'd expect i.e. Heroes and Villains). Despite the explicit binary naming conventions, the reality is deliciously blurred and grey. We see Heroes sacrificing people for "greater good" , Villains playing Robin Hood and whole spectrum in-between. The dissonance between the Names, their Roles and their actions is just plain brilliant. Forget Fifty Shades of Grey, this book has probably Five gazillion shades!
The world is dark and story is told from the pov of a 'villain'. Now, Catherine may be a villain, but she isn't bad. She has a view that is mostly good and she works with villains to get to that good place because she can't do that with the heroes. The prose is sublime, filled with dark humour that never ceased to amaze from from the start all the way to the end of the last page in book 7. Lots of action, grand battles, political intrigue, shifting loyalties and outright power battles, this just delivers on it all. Peak of Fantasy!