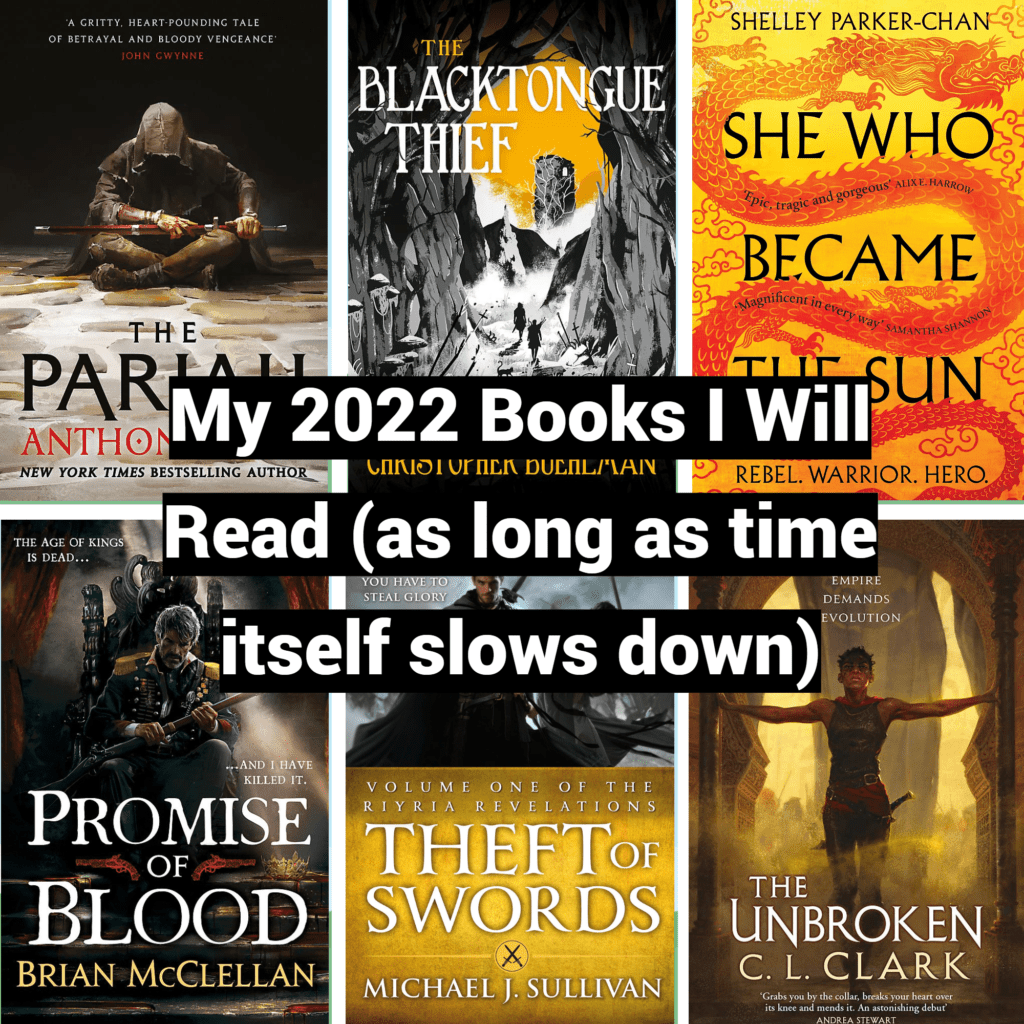 ---
Since joining the FanFiAddict family nearly a year ago (yes it has been that long already!), my TBR has exploded! I mean, it was pretty big anyway, as I have the tendency to buy books but then not read them, but the number of recommendations, hype and general excited book buzz that goes on in the group chat on a daily basis means that I now have enough books to last me until the Universe stops expanding and all of existence itself ceases to be, leaving nothing but the dark void of emptiness…
Basically, I have a lot to read! Although I tend to sway towards being a bit of a mood reader, I thought I'd create a bit of a TBR (that will be read in no particular order, no doubt). I am also a bit of a slow reader compared to some of the absolute monsters that just consume book after book, like both of the David's, so I've decided to keep this to just 12 that I am very excited about reading in the very near future. Enjoy!
Promise of Blood by Brian McClellan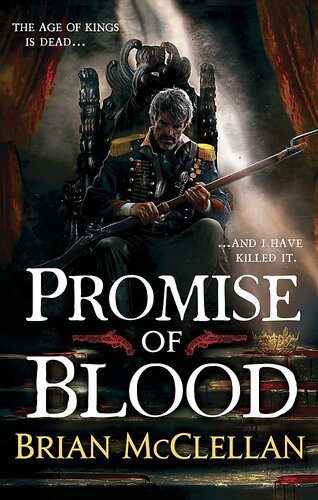 French Revolution influenced world? Flintlock military fantasy? Gunpowder snorting magic?! What's not to love?! I actually read the first 75 pages of this book last year but put it down (for various unrelated reasons) however I was thoroughly enjoying my time with it. It ticked a number of boxes for me, so I know it's a book and trilogy that I will enjoy, which makes me more excited to get to it again!
Empire of the Vampire by Jay Kristoff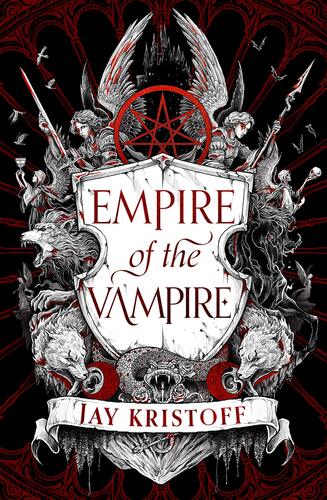 Another book that I read a portion of (250 pages to be exact) that I LOVED because it's basically Bloodborne (for those of you that don't know, I have the Hunter's Mark tattooed on my wrist), EotV is another book that I need to get back to and finish ASAP. Dark, brutal, bloody and written in a unique way, it's essentially a Robin Hobb novel if Robin Hobb was a massive goth!
Ship of Magic by Robin Hobb
Speaking of Robin Hobb, I read the Farseer trilogy last year and it was equally one of the best and worst things I've ever read. What I mean is that Robin Hobb tore my heart out, ripped it up and stamped on the remains, and I loved every second of it. I haven't had a lot of heartbreak recently so I am hoping Ship of Magic, book one in the Liveship Traders trilogy, will kill me off emotionally just like its predecessor did.
Theft of Swords by Michael J. Sullivan
When I made a passing comment to the FanFi group that I have yet to read Michael J Sullivan, 2 members (you know are you are) threatened to put a hit out on me. Without realising it, I had spoken heresy. I wish to continue living, and the only way to do that is to read Theft of Swords. Seriously though, it's a modern classic fantasy adventure that I absolutely need to revel in!
The Unbroken by C. L. Clark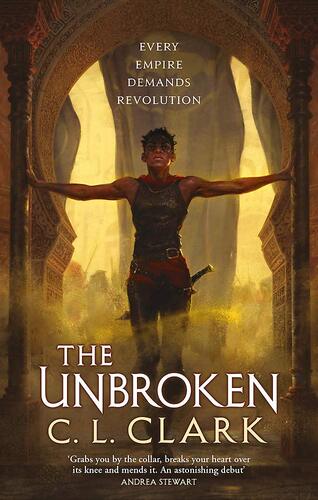 Other than the fact that the main character of The Unbroken, Touraine, has arms thicker than my scrawny twink-boi body, it also deals with themes of Colonialism and its effects on the native peoples of the invaded lands. It's touches on parts of history that interest me and I'd like to see how it is tackled here, as well as see Touraine kick ass and take names (which I assume will happen at some point in the tale!)
The Blacktongue Thief by Christopher Buehlman
Humour in books is something I really love. When it hits for me, it can elevate books from good to great! From what I have seen of The Blacktongue Thief, this will scratch my funny bone whilst also providing a nice hit to my love of the weird and wonderful in fantasy.
The Ninth Rain by Jen Williams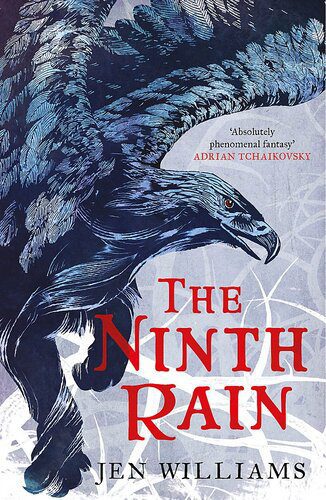 The first book in a trilogy that my SO really loved, it is criminal that I have not started this series already. Set in a world well past its prime as a group of adventurers go off in search for riches, it's classic fantasy with a modern twist, with giant animal companions in it too, which is reason enough to binge read all three books in the Winnowing Flame trilogy immediately!
The Fires of Vengeance by Evan Winter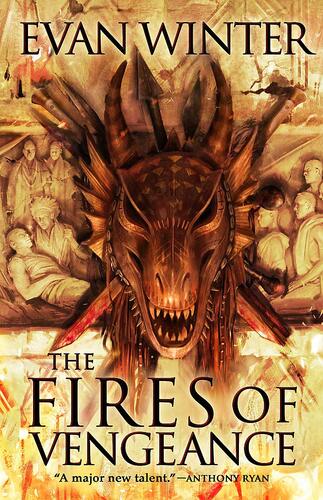 I thoroughly enjoyed following Tau aka the angriest fantasy protagonist ever (I mean, he has plenty of good reasons) in Evan Winter's first book, The Rage of Dragons. With the way that book ended, I've been itching to get back to this world to find out what happens next, especially as I heard that this book is somehow even better than the first!
The Emperors Blades by Brian Staveley
The second Brian on this list, pretty much any book about murdered monarchs and a conspiracy for the prize of total domination will get me excited, so I have placed this on the list as, amongst what friends have told me about this one, it sounds like it will tick all my boxes.
The Pariah by Anthony Ryan
Would you believe that I've not read anything from Anthony Ryan before? Fun fact: he is one of the first fantasy authors that landed on my radar when I first got back into reading as a proper hobby back in 2015. So why haven't I read any of his books in the seven years since? Well, frankly, I don't know! So this year I am going to rectify that. You can swap this entry for any of Ryan's book ones, but The Pariah sounds particularly juicy to me!
The Coward by Stephen Aryan
Other than being named after me, The Coward begins with one of the best opening lines in years. "Kell Kressia, slayer of the Ice Lich and saviour of the Five Kingdoms, tripped on a rake and fell into a pile of horse shit." Not only is this laugh-out-loud funny, but that one sentence has so many layers and questions. I want to know more about Kell, who they are, who the Ice Lich was, what their story is, and how they ended up in this current shitty situation… I'll see myself out. HONOURABLE MENTION: Battlemage has also been on my TBR for a while, so that is getting a look in this year too!
She Who Became The Sun by Shelley Parker-Chan
A reimagining of the rise to power of the Ming Dynasty's founding emperor, She Who Became The Sun received a lot of extremely positive buzz last year upon release. It is set in a part of history that I know little about but have a lot of interest in getting to know. It has been described as immersive, gorgeous, a poetic masterpiece, powerful, stunning, and other positive adjectives. Also, the cover is bright orange and yellow and absolutely beautiful. Count me in!
---
So, there we have it, these are just some of the books that I desperately want to read this year, but there are plenty more where they came from. If you want me to do another article like this for my Sci-Fi TBR, Self/Indie Published TBR, or even just more Fantasy, then let me know. What are some books on your 2022 TBR? Feel free to have a chat with me on Twitter!
For all of the above books that are available at The Broken Binding, be sure to use code FANFI at the checkout for 5% off your order!