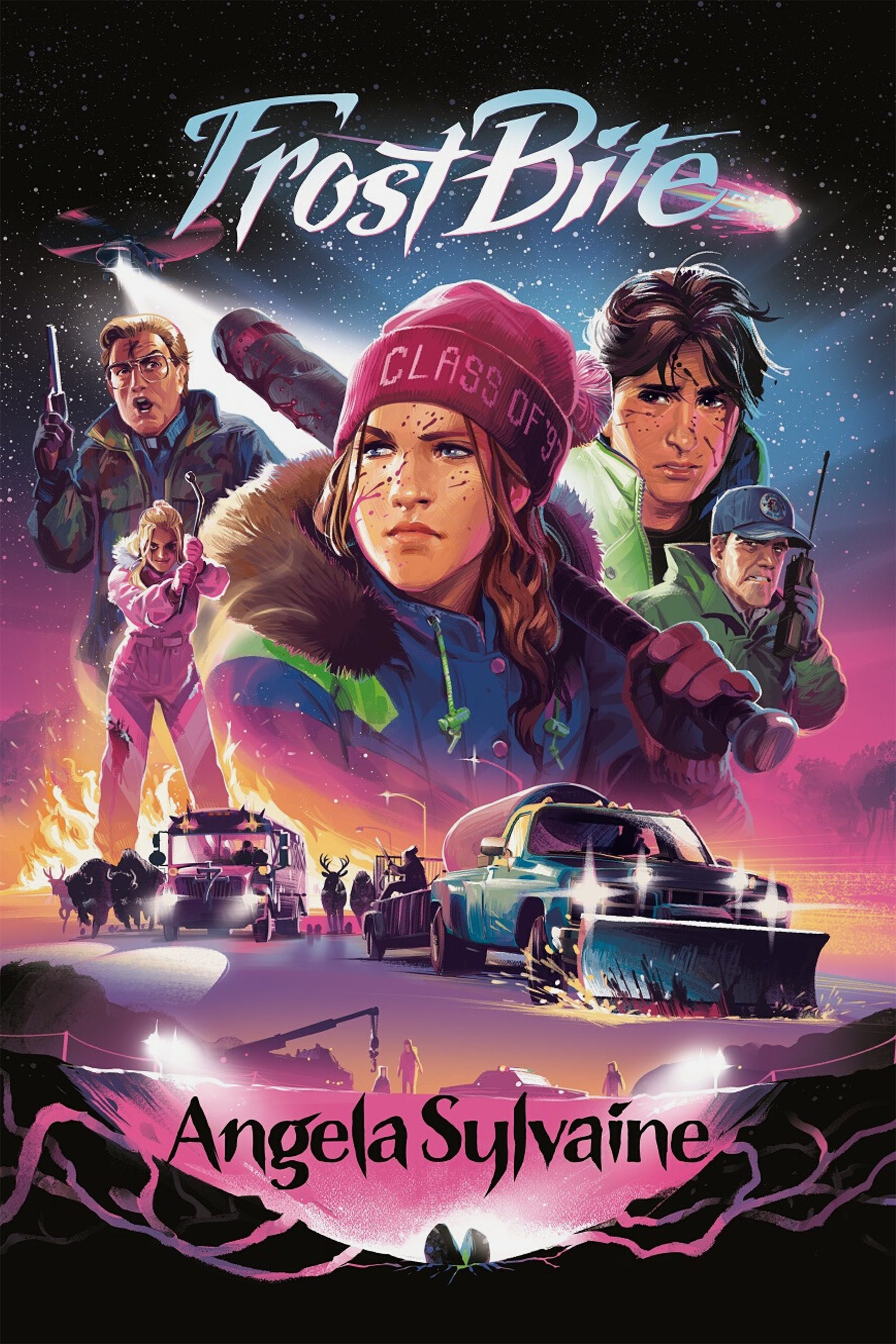 Rating: 9.0/10
Synopsis
Midwestern Mayhem!
Remember the '90s? Well…the town of Demise, North Dakota doesn't, and they're living in the year 1997. That's because an alien worm hitched a ride on a comet, crash-landed in the town's trailer park, and is now infecting animals with a memory-loss-inducing bite-and right before Christmas! Now it's up to nineteen-year-old Realene and her best friend Nate to stop the spread and defeat the worms before the entire town loses its mind. The only things standing in the way are their troubled pasts, a doomsday cult, and an army of infected prairie dogs.
Review
Throw in a few great characters, a touch of Sci-Fi Horror weirdness, messy family relations and a whole bunch of 90s nostalgia with a bit of doomsday murmurings and you just might get Angela Sylvaine's debut novel "Frost Bite."

No stranger to the short story, Sylvaine tests her feet within the waters of the novel and ends up treading them like a veteran. When you end up in Demise, North Dakota, 1997 brings with it the apocalypse in the form of a meteor. Like an unholy blend of Critters and Night of the Creeps, a meteor brings with it a mysterious alien parasite that gets infections going.

Realene is a teenager living in Demise, dealing with normal teenage issues, and now the potential end of the world. Realene and her allies must deal with mutated prairie dogs and doomsday cults to save the day. The apocalypse has never been as enjoyable as this.

From the start, Sylvaine's utter joy and love in her setting is evident in the pages. She captures the very essence of the 90s, now seemingly ancient history. The story is familiar, but what sets it apart is Sylvaine's writing. Every single familiar and well-worn trope is given a new twist to come to life as new, fresh, and fun.

The scares feel like one is watching a movie at the drive-in, thrilling and intense all at once. But where "Frost Bite" excels is the characters. They feel genuine and fresh, their conflicts real and entwined in the themes of coming-of-age that Sylvaine wishes to capture.

But through it all, Sylvaine wants the reader to have as much fun as she does. The book is campy, delightful, quirky, and shows that the end of the world can be some of the most fun you'll have being scared.